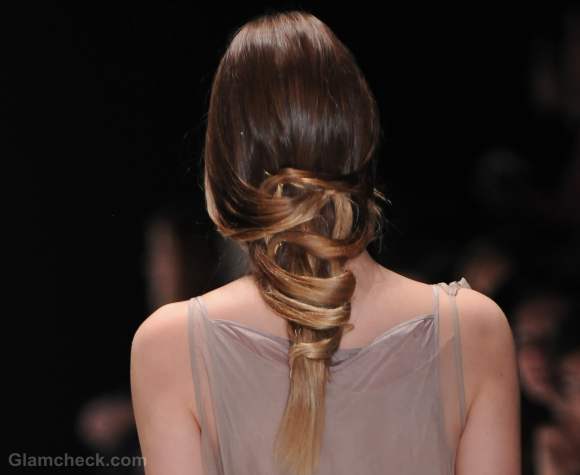 Designer Elena Tsokalenko did not only put up some very interesting garments on display at her S/S 2012 collection at Moscow but also showcased an innovative array of hairstyles, that her models sported throughout the show. In fact, these hairstyles are perfect to be sported this summer – you will definitely turn a head or two.
Elena Tsokalenko's Twists & Turns Hairstyle: How to Do It Yourself
If you look at the images here, you will notice that each of the hairstyles is actually based on twists and turns. Keeping that in mind, you can improvise or customize the hairstyle according to your comfort/style quotient. However, here are some steps that you can follow to make it easier for you to replicate these hairstyles.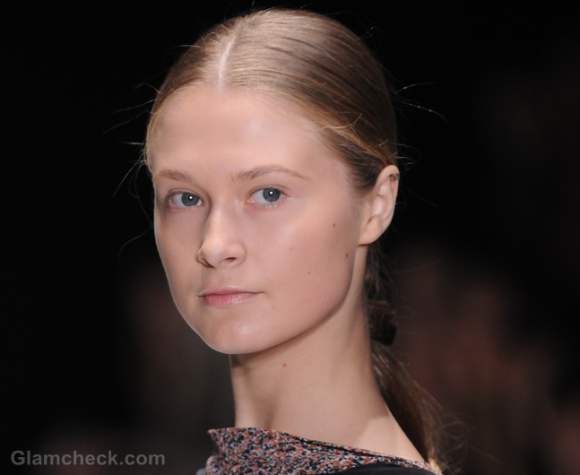 Start by combing your hair thoroughly. Make a middle partition in your hair, you could also choose a side parting or perhaps a zigzag one if that is more to your liking.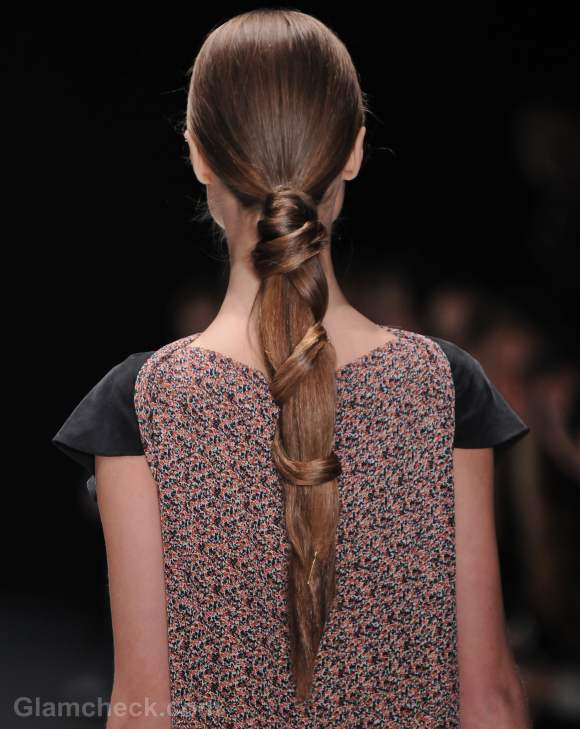 Now divide your hair into three sections at the back. Take the middle section and secure it in a ponytail at the base of your neck. Now take the strand on the right and twist and turn it around the ponytail, take the left strand and do the same. Pin the loose end of the two side strands at the base of the ponytail – preferably at the back with the help of tiny hairpins.
You can add these twists and turns around a plait too instead of a ponytail. You can see these hairstyles may look complicated but are not too difficult to make it yourself. So, go ahead and sport this stylish "Twists and Turns" hairstyle this summer and see others complimenting you or coming to you to learn the tricks and tips that went into making it!
Image: Shutterstock