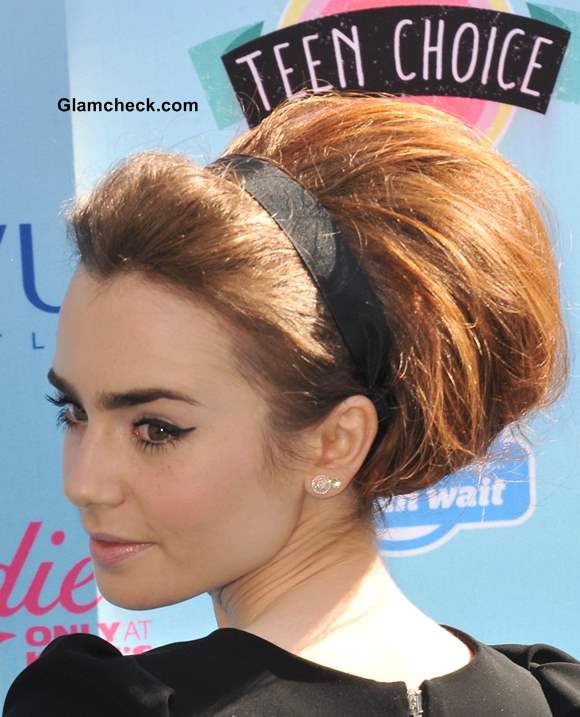 Lily Collins nailed the retro look right during her appearance at the 2013 Teen Choice Awards at the Gibson Ampitheater Universal in Los Angeles.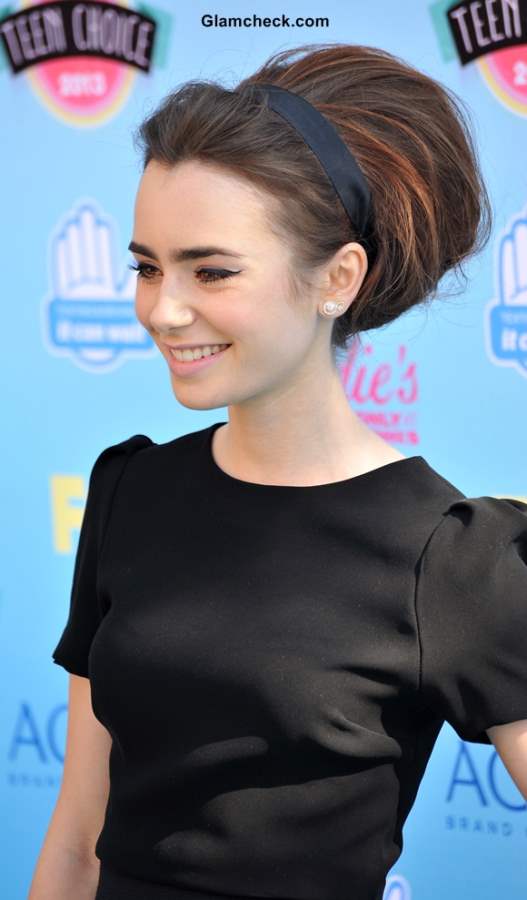 Lily Collins in 60s Style Bun and Makeup
Her hair was done up in the 60s beehive style bun and accessorized with a black ribbon wrapped around the updo. The elaborate hairstyle gave a classic beauty touch to the anyway pretty Mirror Mirror actress.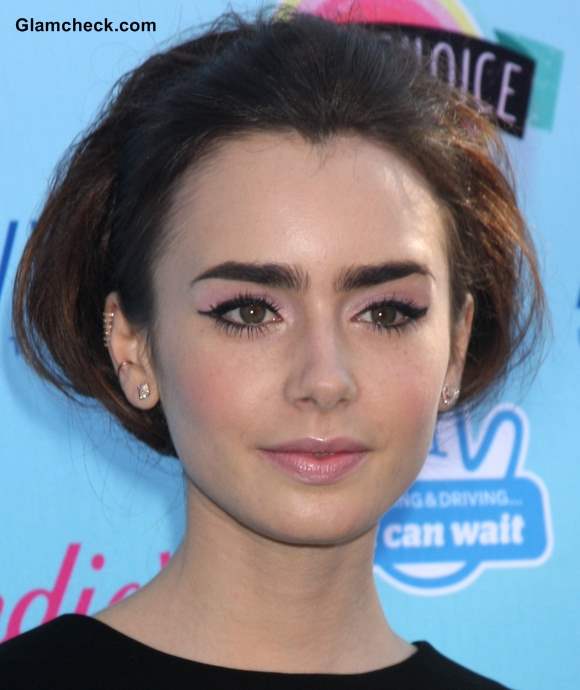 Lily Collins in 60s Hairstyle and Makeup
The cat eye makeup cemented the 60s style look that cute Ms Collins was trying to achieve. Extended eyeliner and shimmery light pink eyeshadow – elongated and highlighted her eyes. Pink blush was used in a subtle manner on the cheeks. Her lips were filled with a light nude pink lip shade and the cupid's bow was highlighted with a light pink shimmery liner.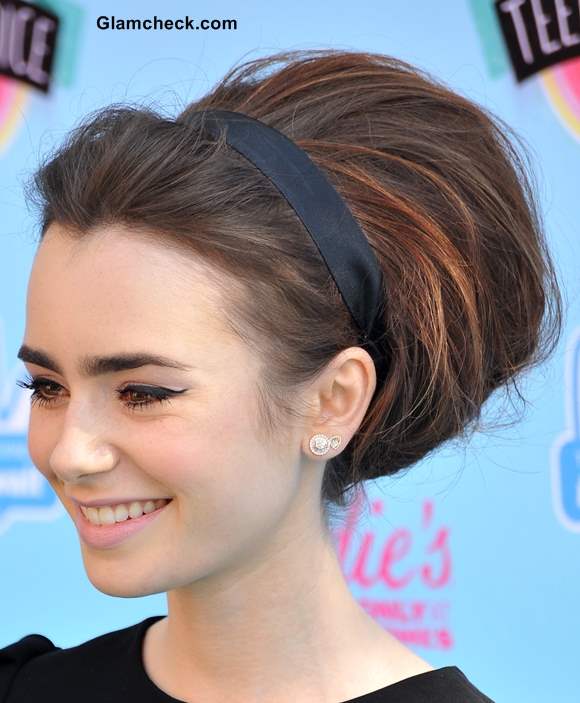 Lily Collins in 60s Hairstyle
The actress carried the style well, and looked resplendent in her 60s style bun and makeup. It was totally red carpet worthy. 
Image: Shutterstock