Silver is a popular choice among people as the metal is affordable and versatile. Almost any kind of jewelery and any sort of design can be carved out of the metal. However, silver is a soft and delicate metal. And therefore, it becomes quite necessary to take proper care of your silver ornaments while you wear them or store them.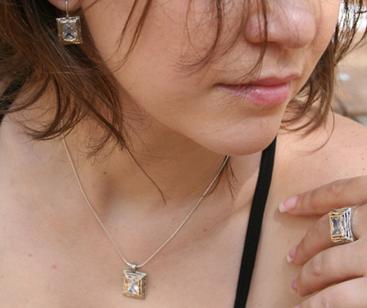 Silver is prone to two main damages:
The metal has low density and this makes it more prone to scratches. Silver ornaments get distorted when worn carelessly.

Silver ages with time. This means, the metal tarnishes with time by reacting with sulphur present in air and water.
Save silver against scratches: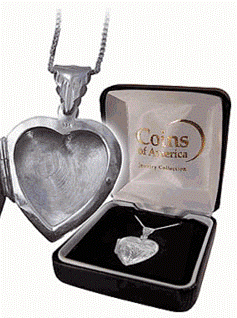 Get your silver ornaments polished with rhodium frequently to prevent it from scratches.

Don't store more than one silver item into a single container, especially if the item is delicate and intricate like anklet, toe rings, chains etc. They may get entangled and scratched.

Don't forget to cover the inside of the container with a soft cloth or wool etc.

Prolonged wearing of a single item for long may completely distort the shape of the ornament. So, it is suggested to avoid wearing them while gardening, exercising, washing, cleaning , dusting etc.

By polishing the item you can hide light scratches but if scratches are big, you may go to a jeweler.

Wash the metal with the help of soft brush, cotton cloth, old socks or woolen cloth. Any rough or hard material may leave ugly scratches on the surface of your favorite jewelery items.
Save silver against tarnish: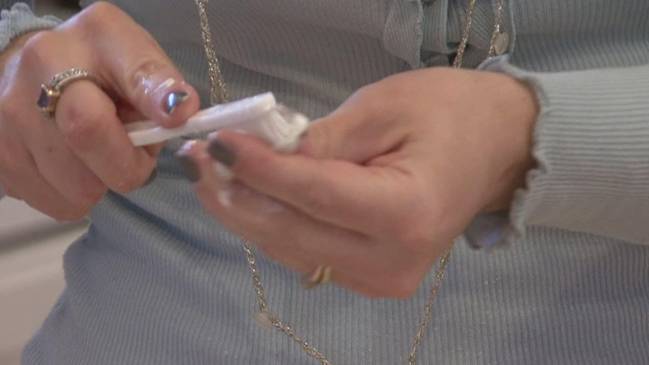 Clean your silver ornaments using a soft brush and a solution of alcohol, soapy water/ hot water/ lemon water/soda water.

Even a simple toothpaste that you use may prove quite useful in cleaning the silver items concerned.

Store your silver ornaments in an air tight container to slow down tarnishing.

A good, mild and gentle silver cleaner is also a handy and easy way to keep your silver ornament safe. You may easily find one at a jeweler's shop. See to it that the solution doesn't harm the studs and gemstones used in the item. Strictly follow the directions and instructions given at the back. Don't apply the solution and leave it for minutes to dry and absorb. You may completely spoil the item. Remember, that abrasives available in market for cleaning silver cutlery may do irreparable damage to your ornaments.

Apply perfumes, deodorants, hair sprays, lotions etc before you wear your ornaments so as to prevent it from wearing out.

Even absorbents in the form of tarnish absorbing strips are available in the market. You may use some of these in the container, while storing them.

Salts of all kinds, whether the sweat of your body or chlorine present in the water in swimming pools may provide enough damage to your silver items.
Remember:
While you wash your favorite and precious silver items in a wash basin or sink etc, don't forget to cover the drainage hole with a towel so that you may recover even the most minute parts, if broken.

Try to use mild cleansers, detergents,

etc for cleaning silver items.