The fashion ramps have been extremely creative this year as many different and fascinating trends have caught our attention. One of the most catching up trend this season is the eye makeup. May it be faux eyelashes or exaggeration to make them look bigger or give them definition; all of these have been one the hot trends all the girls have been following.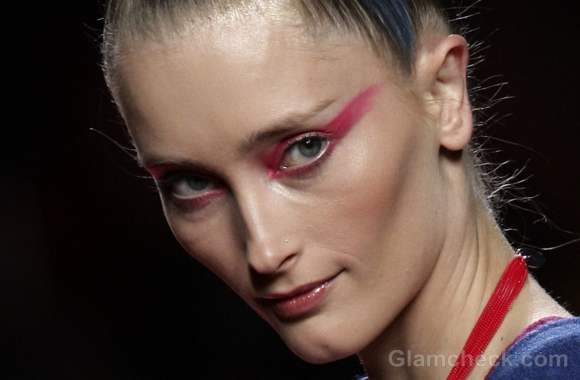 Exaggerated Eye Shadow: Makeup Trend Fall-Winter 2012
So what we caught this time was the subtle exaggeration of soft pastel colors at the Agatha Ruíz de la Prada who showcased her fall-winter 2012 collection during the Mercedes Benz Madrid Fashion Week. Her collection was definitely like refreshment with a fantastic combination of pastels and solids. Definitely uplifts the mood and gives you exhilaration. Following the color scheme she kept her makeup and styling on the similar tones.
Things you need:
You can look for eye shadows with lighter shades, mostly pastels. Keep in mind to have soft brushes which have both thin and thick intensity. A wider brush is required to smoothly merge the color and give it a free hand finish.
How to get it Right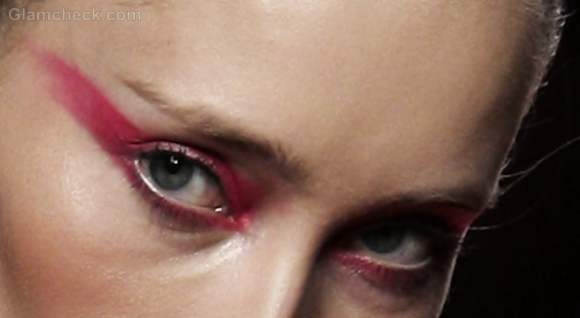 The models have been given a monotone base and the same base has been exaggerated and extended from the eye's end line towards the ear. The strokes are really soft and merged; nothing has a very hard or rough element in it. It starts with the outline of the eye and is extended a little far away from the eye and left with a free hand. It's light and has a delicate look to it, nothing very flashy and can be carried off without any hassles.
Remember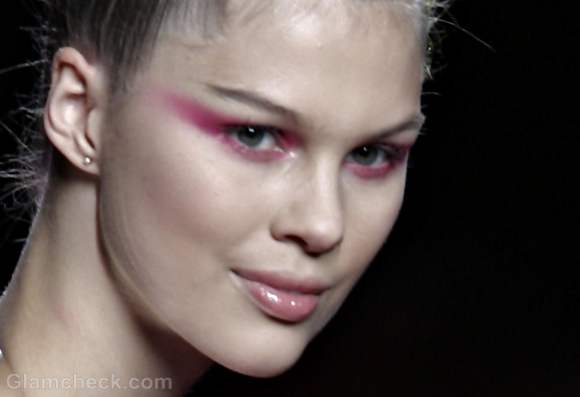 If you want to carry this look, you would have to be very careful of the kind of colors you pick up.
The colors should match your skin tone and not look like some flashy circus makeup. Next be very analytical about the shape of your eye, if in case your eyes are big, then you might just want to extend the eye shadow a bit outside the point.
If you have comparatively smaller eyes, then you can increase the area of the eye shadow to give your eyes an exaggerated look.
Try and keep the extension within a controlled limit and in accordance with the occasion.
Follow up with these trends and we promise that you can definitely top the trend charts.
Image: Shutterstock