British singer Jade Thirlwall sure knows how to have fun with her hair. She knows how to experiment with hair colors in the right way and, most importantly, understands what suits her best – even if those border on the quirky. It is definitely a talent to pull off crazy colors on the hair, and Ms Thirlwall does it without batting an eyelid. We like the girl's spunk and the hair hues too.
The singer from Little Mix has sported many a zany color, some of which are right below for you to see.
Playing with multicolour highlights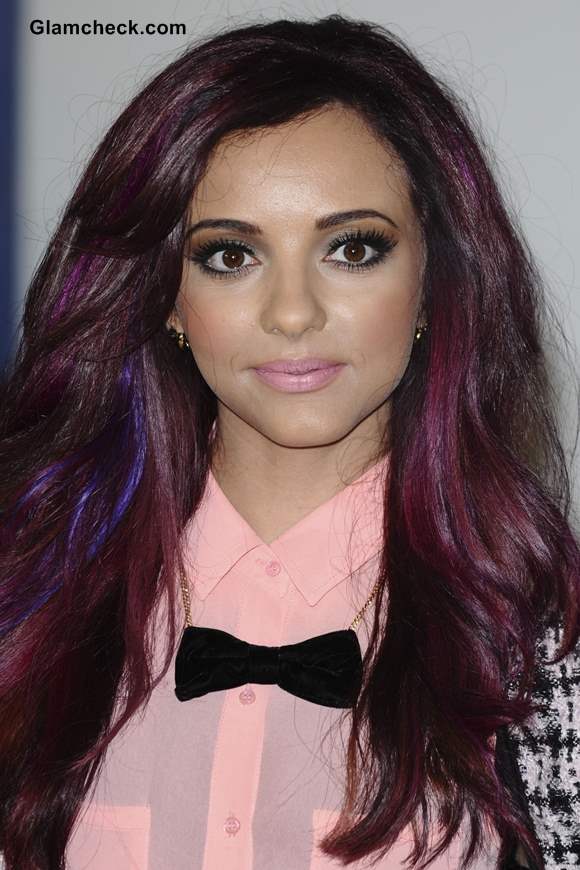 Celeb Hair Color – Jade Thirlwall multi-color highlights
Jade sports a plum base with highlights in different colors here. The purple and blue streaks add an element of funky to the otherwise normal shade. This hair color combines the best of two different looks – casual and edgy. The multicolour streaks also add more volume to the singer's hairstyle – as they create an optical illusion of density.
She has got the blues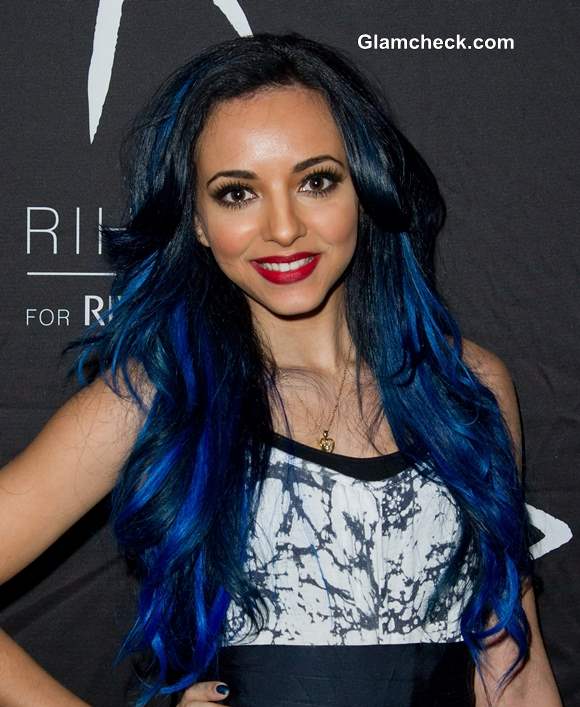 Jade Thirlwall Blue Hair Color
This was one of the more interesting hair colors that the pretty lady has sported. What makes her tresses a head turner is not only the color blue, but the fact that there are a lot of different jazzy hues of the same color – including electric blue and inky blue in there. Quite a style statement that!
Jet black and peek-a-boo blue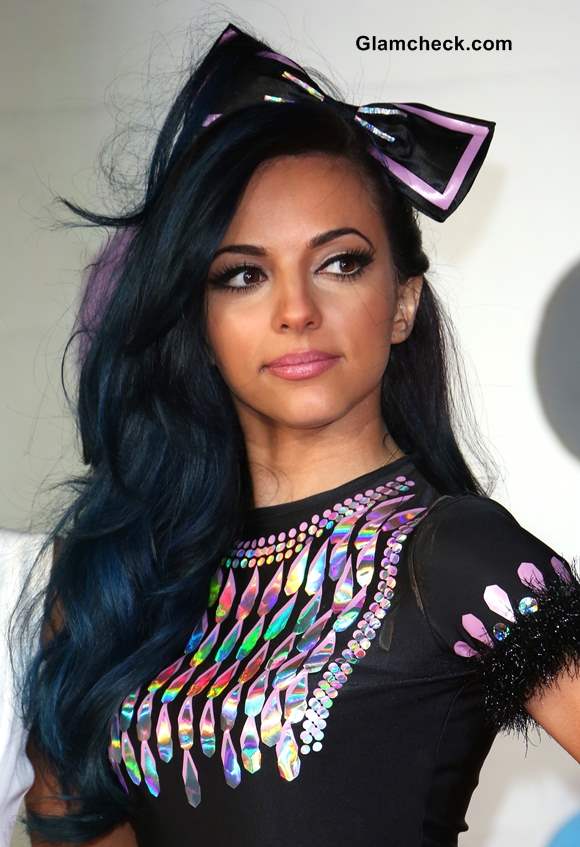 Jade Thirlwall Black blue hair color
At the first quick glance you would probably think that Ms Thirwall has had her hair colored jet black. Only when you look closer then you realize the presence of the blue hue too. The inky blue blends nicely with the jet black base – and adds a peek-a-boo effect, making the hair color and highlights look subtle yet jazzy. For those of you who want to opt for a dramatic shade but still feel iffy about experimenting – you can always start with a color that the singer is sporting here.
Plum is the way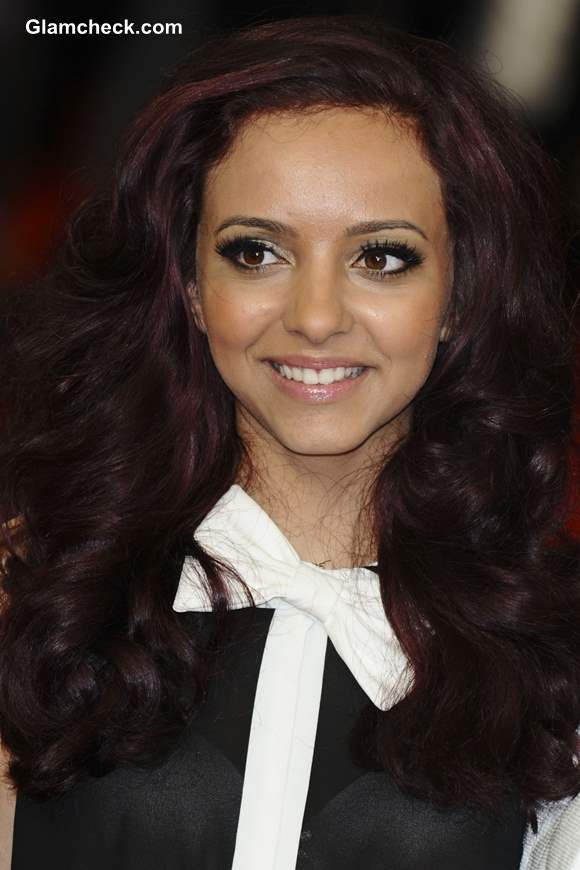 Jade Thirlwall Plum Hair Color
The doe eyed beauty shows that she is not all about funky, dramatic and in your face hair colors. Thirwall shows how she can carry off subdued shades like plum with equal aplomb, without looking any less stylish or trendy.
We like the fashionable singer as much as for her quirky hair color as we do for her singing. We are waiting for the next line of hair colors and highlights, so that we can take more tips from her.
Image: Shutterstock