Every woman desires of pink and fuller lips. Those blessed with naturally pink lips don't worry about them. But not everyone is blessed with pink  lips. Dark lips are one of the most common problems faced by many women. 
What causes lip darkening?
There are several factors that contribute to the darkening of the lips.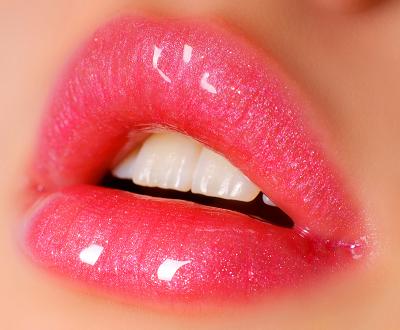 Genetic: One may have dark lips due to genetic factors. One may have naturally dark coloured lips from birth and there is very little that can be done to turn them pink. Cosmetic surgery can however help one to change the lip color.
Lipstick and other lip products: Lipstick contains many chemicals that contribute to lip darkening.  Prolonged and excessive use of such cosmetics darkens the lips.
Exposure to the sun: Prolonged exposure to the skin causes lip darkening by increasing the amount of melanin pigment in the lips.
Cigarettes, coffee, and tea: Too much consumption of cigarettes, coffee or tea not only stains teeth but also cause lip darkening.
Dry and chapped lips: Dry lips tend to chap leaving ugly black pigmentation behind.
How to Lighten Dark Lips / Tips / Remedies: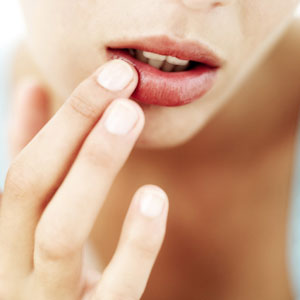 Avoid wearing lipsticks: . The Hydroquinone or other harmful chemicals present in lipsticks may cause dark pigmentation. Use good quality and branded products made of natural ingredients and enriched with multi-vitamins and decked with SPF, the sun protection factor. Wear lipsticks with high sun protection factor (SPF).
Avoid exposure to sun: Save your lips from harmful sun rays that may color your lips black.
Say no to cigarettes, coffees and tea: These items may darken your teeth as well as your lips. Quit these habits. The nicotine present in tea, coffee and cigarette may cause skin pigmentation.

Say no to the habit of lip licking: You may also cause dark pigmentation on your lips if you keep licking them.
Say no to all oily and junk food: Eat healthy and balanced food. Add fresh green leafy vegetables, fruits that are rich in anti-oxidants. Drink lot of water daily.
Home remedies to treat dark lips:
Home remedies are effective, if followed religiously. Remember, they offer slow but sure solutions. Also, try several methods and find the one that suits your skin type the best.
A few of the vegetables and fruits consumed by us in our day to day life have skin-lightening properties. Coriander juice, pomegranate, cucumber, beetroot, lemon, honey, almonds etc can be used as ingredients to lighten lip pigmentation effectively.

Olive oil is also very beneficial to the skin. Even peanut oil promises good results.

Lemon juice mixed with almond oil may help reduce black pigmentation on your lips. This may add luster to your lips too.

Milk and milk products like cream and ghee when applied may give positive results. The lactic acid present in the milk may also help soften your lips.

Apply a mixture of lime, honey and glycerine on your lips. Leave it for a few minutes and wash it off with water. Do it for several weeks and observe the result that is surely encouraging.

A paste of lemon juice, yogurt, and honey applied for a few minutes and scrubbed off thereby, may also yield good results.

Almonds also have skin lightening properties just like lemon juice has. Apply almond milk, almond oil or almond paste for a few minutes and then scrub it off.
Moisturize your lips:
Moisturize your lips by applying Vaseline or lip balm to save it from drying.

You may also exfoliate your lips with the help of your toothbrush, while you brush your teeth. This way you may remove dead cells and improve blood circulation.
Medical help:
If you find no change inspite of the above home treatments, it is advisable to seek a dermatologists help who can suggest you other medial procedures to achieve pink lips.
Makeup solutions:
Before applying lipstick, apply a lip concealer over your entire lip. This not only conceals the dark patches on the lips but also allows a smooth application of lipstick.

Use only branded lipstick and other lip products.

Avoid using very dark shade lipsticks. Go for lighter shades.
Also Read: 
How to apply Lip Concealer

  Your first impression is indeed your last impression! These words of wisdom indeed stand true no matter what place […]
Makeup Tips: How to lighten Dark Lips

  Dark lips might occur as a result of unhealthy diet plus unsuitable lipsticks. Some other causes of dark lips […]