Actress Uma Thurman made quite a vision in her Grecian hairstyle at the recent premiere of the movie Nymphomaniac Volume I during the 64th Berlinale Film Festival, which took place at Palast in Berlin, Germany. The statuesque beauty plays the role of Mrs H in the film which is an erotic drama.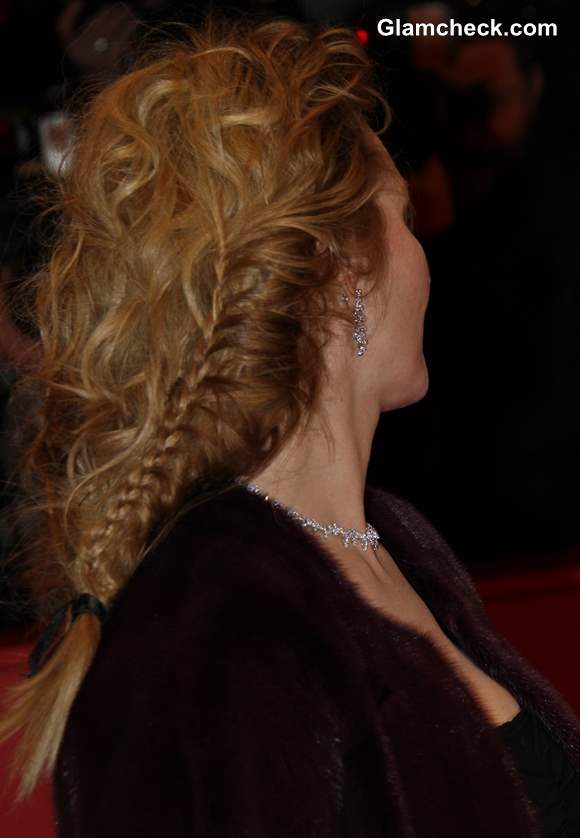 Braided Grecian Hairdo
The Kill Bill star graced the red carpet in an elaborate hairstyle – which alone was the highlight of her look. The intricate style featured tousled and wavy locks held together with an exquisite fishtail braid. The voluminous front portion of the hairdo added more height to the actress's already chiselled features. Uma's blonde hair was also styled to exude a carefree and casual air, especially with the artfully arranged flyaway strands near the temple and ears.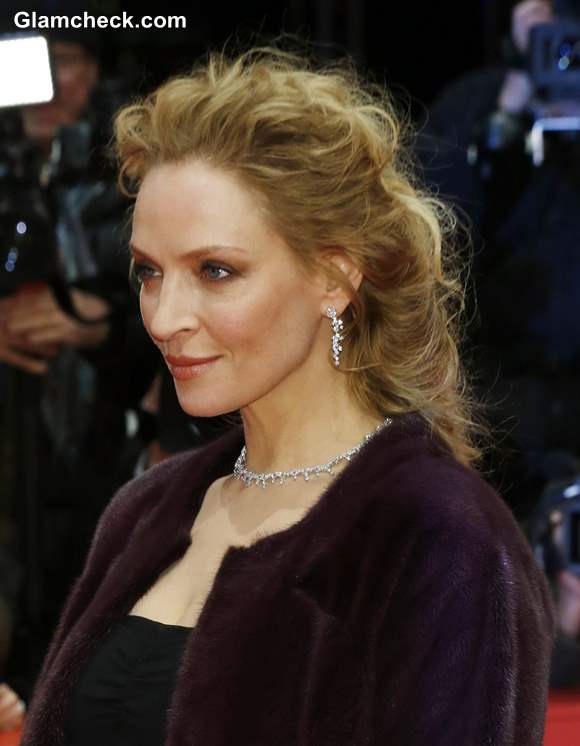 Uma Thurman Sports Grecian Hairdo
We definitely like this particular rendition of a kitschy Graeco-Roman hairstyle. 
Image: Shutterstock