Popular American songwriter, rhythm and blues hip hop artist Keri Hilson is also known for her upbeat fashion sense and her hairstyles. 2011 has been no different for her, Keri Hilson hairstyles have been the topic of discussion in almost all fashion forums. Keri's crowning glory is her pride and she is proud to wear it the way she wants to wear it time and again.
We see some of Keri Hilson Hairstyles that have been the most popular in recent times.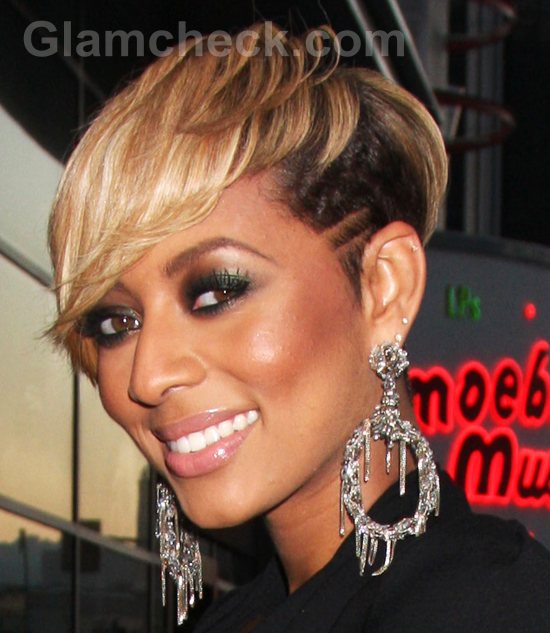 Keri Hilson hairstyles
Ok, so this is bold – Keri Hilson hairstyles are meant to be that way, isn't it? Short crop with tramlines and dual tone hair colour makes this a Keri special. Keri has cropped her hair really short and as if to balance that, has a mop of soft fringes, covering her forehead asymmetrically. The razor made tramlines, bring in the oomph factor which so suit this young star. Sexy, smart, statement making and chic – all this and more is what this Keri Hilson hairstyle is all about!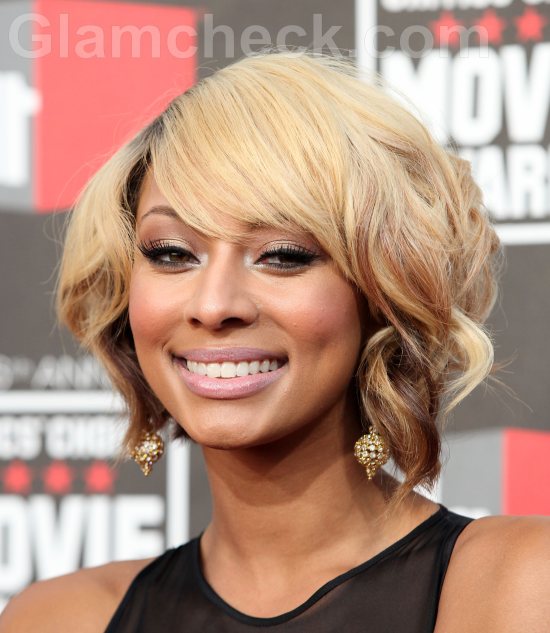 Keri Hilson hairstyles
Inverted bobs suit Keri Hilson and how! Her hair has texture, the bob is layered and there is the classic face framing side sweeping fringe which makes this Keri Hilson hairstyle absolutely stunning. Added to the beauty of this hairstyle is the good use of complimentary colours – shades of blonde with ombre accents and a few perfectly styled curls – recipe for a great hairstyle! Great for party wear, sit down dinners, this hairstyle suits all kinds of hair and is guaranteed to turn heads. Go on! Try this super cool Keri Hilson hairstyle and am sure you will not be disappointed!!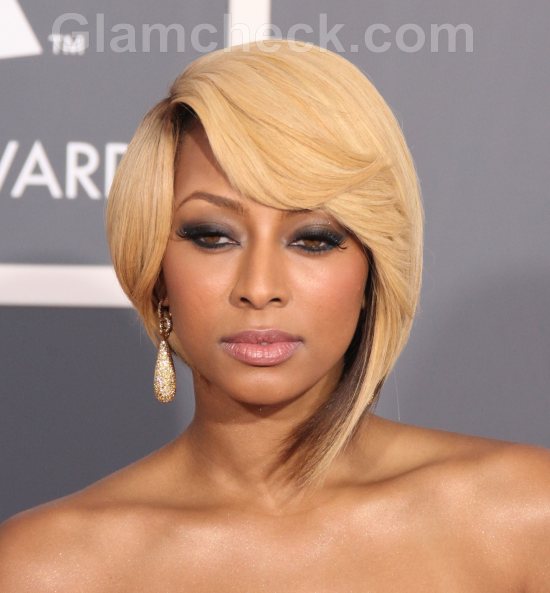 Keri Hilson hairstyles
Edgy, smart and unpredictable – that is what this Keri Hilson hairstyle screams. An asymmetric bob, with sharp angles at the side and exciting two tone hair colour is what makes this a true signature Kei Hilson hairstyle. Watch the light blonde on the exterior convert to a dark brown underneath to make a unique style statement. That she has teamed it with nude, minimalistic makeup does wonders for her too, as the focus totally remains on her hairstyle.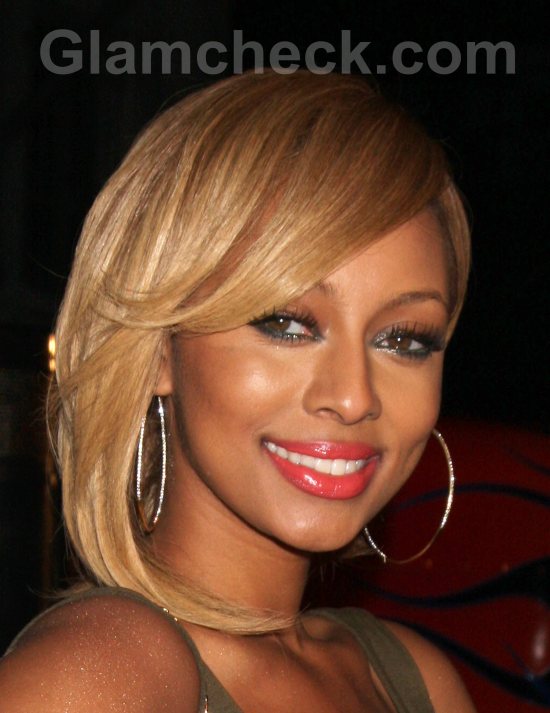 Keri Hilson hairstyle
Refreshing and gorgeous, that is the best way to describe this Keri Hilson hairstyle – side parting, swept on to one side razor sharp edges in the classic blonde. Smooth and chic, well deserving all the attention that this Keri Hilson hairstyle has got! And we love how your makeup almost reflects the bounce and beauty of your hairstyle, Keri!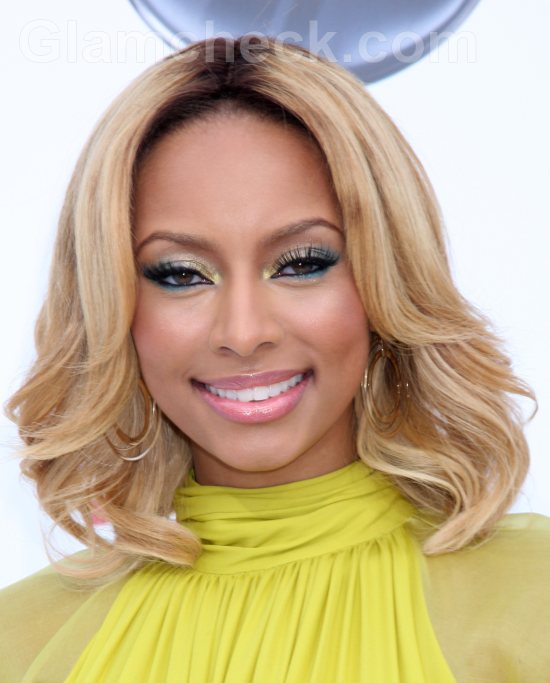 Keri Hilson hairstyle
Centre parted and medium wavy – that is the essence of this Keri Hilson hairstyle. What brings attention to it is the perfect loose waves, and the length – which just frames Keri's face. The beauty of this hairstyle is also that it will suit almost any face shape and can be adapted to any outfit that you team it with!
Hair styles can really change the way you look and even the way you feel about yourself. Which one of the above Keri Hilson hairstyles do you most like – do write in and tell us!
Image: Shutterstock