The flattering song writer, actress and television presenter Kelly Osbourne not only attended the Young Hollywood Awards but also played the host at the Wiltern Theater on July 27, 2014 in Los Angeles, CA.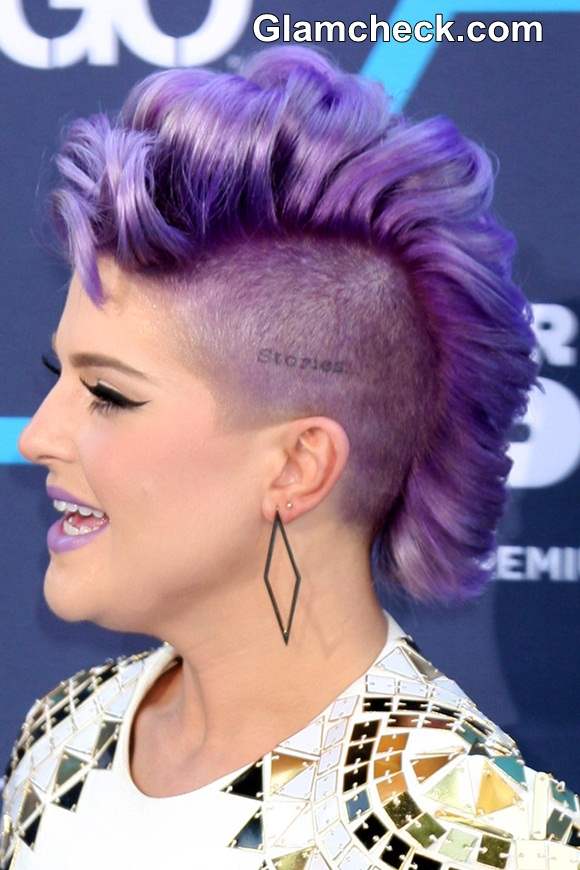 Kelly Osbourne Hair color  bright lilac-purple Mohawk
Kelly sported her signature bright lilac-purple hair in a Mohawk hairstyle. The Mohawk at the centre was set- well into high raised curls.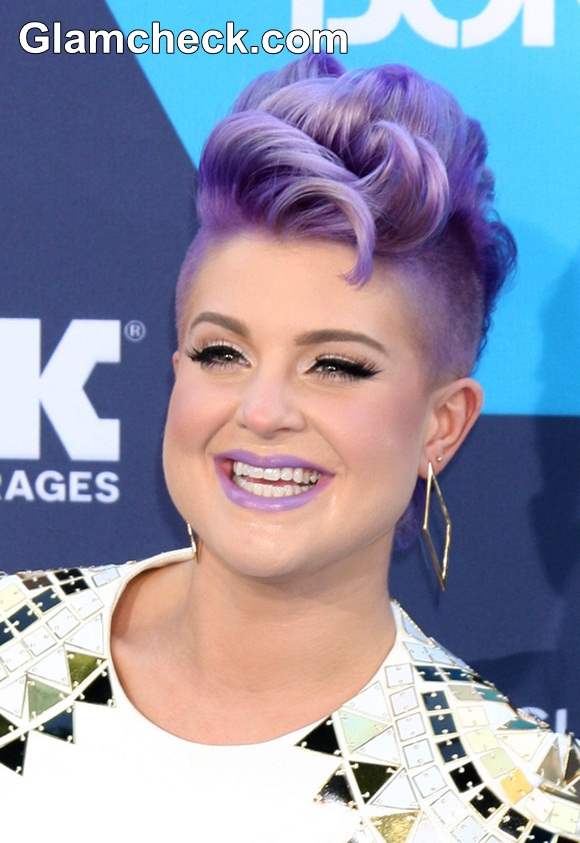 Kelly Osbourne 2014 Hair Color lilac- purple Mohawk
Kelly dramatized her look and grabbed all the lime light by matching her lip colour with the colour of her hair. We'd say a cool hairstyle to rock the red carpet event! But Kelly could have done without the distracting lip colour.
Image: Shutterstock