Whether you are a seasoned pro when it comes to makeup or a total newbie, you have to admit that it's nice to have a simple, cheap way to achieve a look. That's where the Q-tip comes in. For all you fashionistas looking for an easy, low-maintenance, not too overwhelming smoky eye look, here's a treat for you.
What you will need
Your choice of eye liner
One or two Q-tips
What to do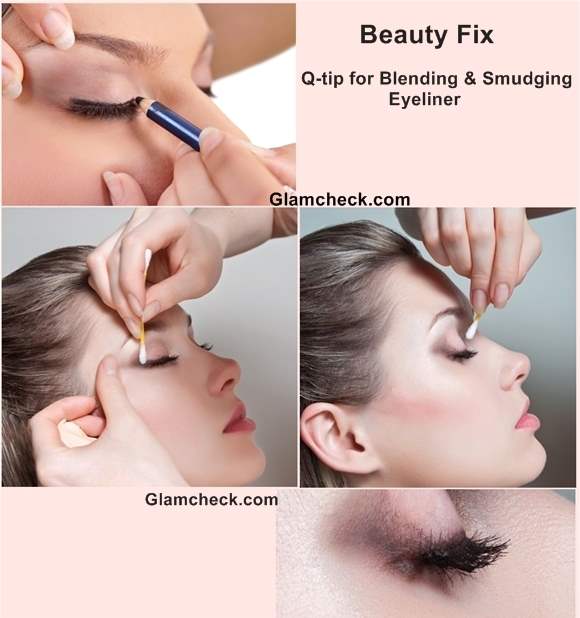 Beauty Fix Q-tip for Blending and Smudging Eyeliner
Start by applying your liner on your upper eye lid like you normally would.
Grab a Q-tip and position it over the outer corner of your eye. Holding it firmly but gently, start to rub the end of Q-tip against the eye liner so that it starts to naturally smudge the liner, working your way into the inner corner of your eye.
On the outer corner, sweep the smudged liner in an upward and outward motion so that it extends all the way up to the balls of your eyes and also into a smoky cat's eye look.
Make sure that you work that Q-tip till the liner is really blended well into your skin and there are no sharp edges of it contouring your eye.
Repeat all steps on opposite eye.
So the next time you're stocking up on cosmetic aids, don't forget the humble Q-tip. 
Image: Shutterstock