All eyes were definitely on the Christian Dior Haute Couture Fall/Winter 2011/2012 show because it marked the first couture show in years without the name of John Galliano. He has been replaced by his former assistant Bill Gayyten.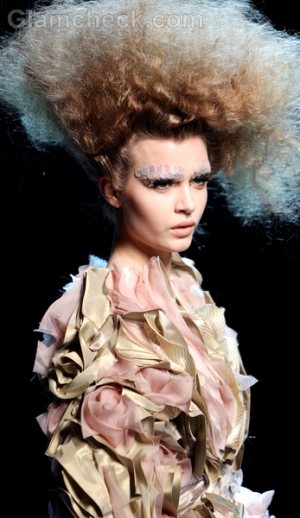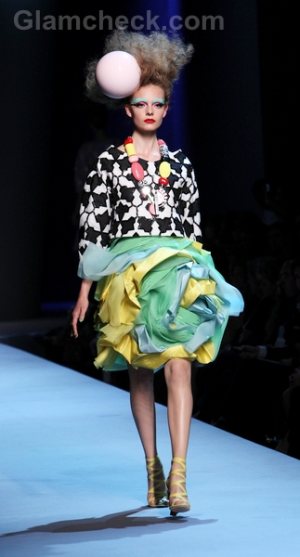 A lot of play was made with ruffles – which were seen on the skirts, around shoulders and on collars in pastel and multicoloured shades. The designs also bordered on the whimsical. Another interesting aspect was the mix and match of black and white pieces with colourful coordinates.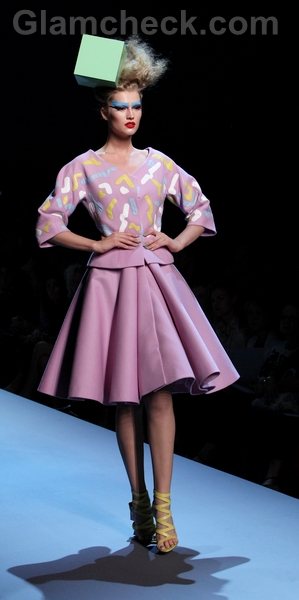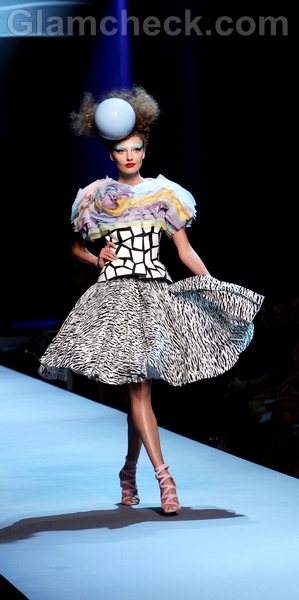 Christian Dior Haute Couture Fall/Winter 2011-2012 ramp also saw its fair share of 50s poodle style skirts as well as pleated skirts. The collection had a lot of vibrant, neon as well as candy floss colors.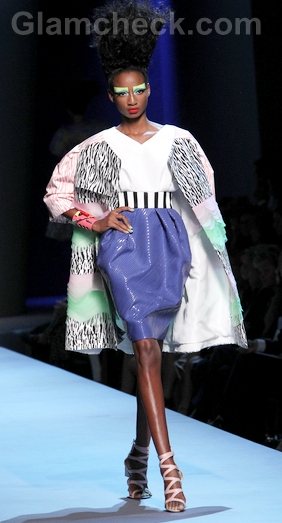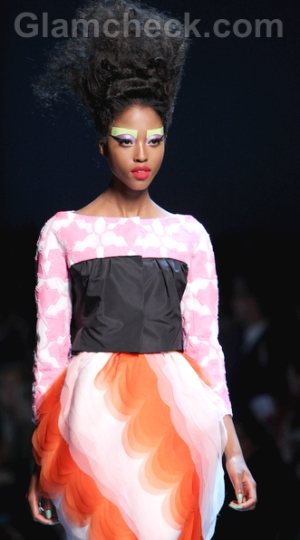 The tulip-cut outfits in pop art print stood out for their well designed structure.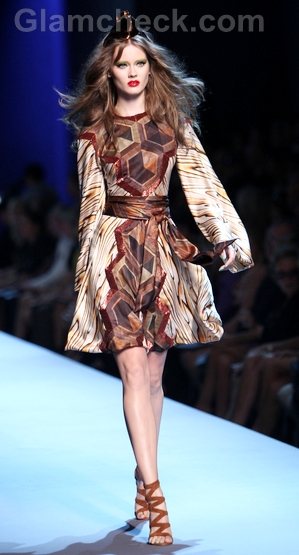 Gayyten's designs were not only about making a statement or drama. They were also about comfort and wearability.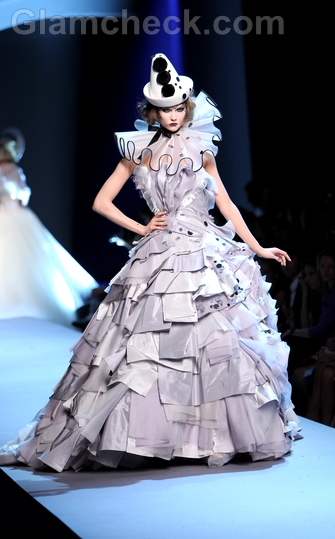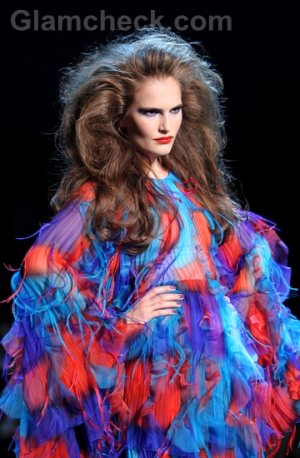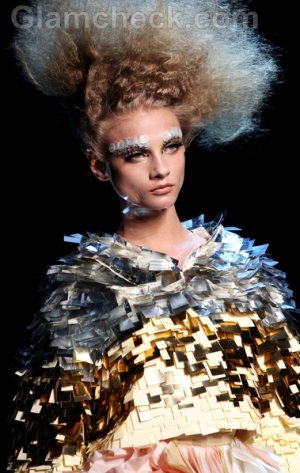 A Christian Dior Couture show can never be complete without drama – with or without John Galliano. Bill Gayyten proved that when it comes to catching eyes, he can do a good job at it too. There was a liberal use of metallic hues and multiple tiers.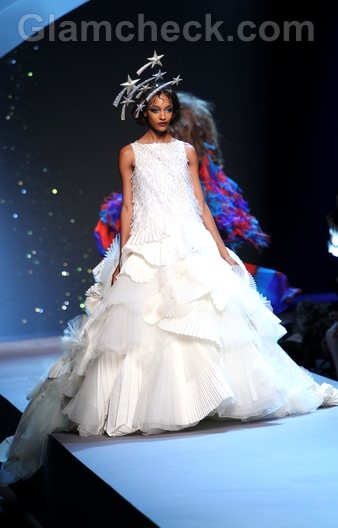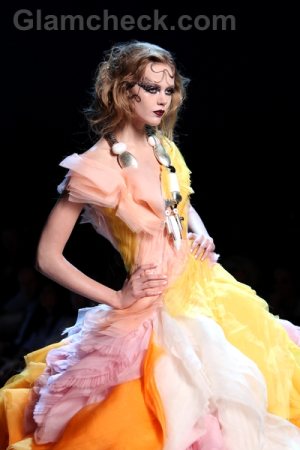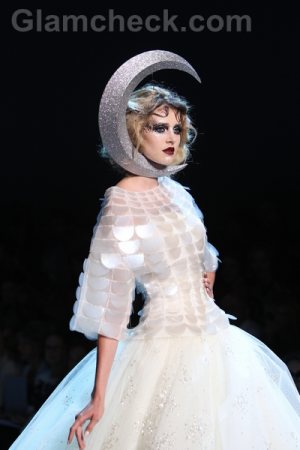 Christian Dior Fall/Winter 2011/2012 collection also focussed on flowing and cascading dresses in a multitude of hues that ranged from white to multicoloured.
Footwear, makeup & headgears
The models trotted in strappy footwear in pastel, neon and brown hues. A lot of thought was also put on the headgears that ranged from geometric designs to those that resembled celestial bodies. The makeup also bordered on being dramatic with the flamboyant use of neon and metallic shadows that covered even the eyebrows in colors like yellow, blue, pink, green – and of course gold and silver.
Trend Watch – Glamcheck's pick from the show
The 50s poodle style skirts – They can be easily accommodated in daily life.
Tulip Dresses
These pleated tight-fitting dresses with empire waistlines are here to stay. We saw a lot of them last year too, albeit in their pocketed forms. You can also mix single pieces, such as a plain tight fitted top and a tulip skirt. Also watch out Gorgeous Kelly Brook wearing a cute polka dot tulip dress.
Color Blocking
This style has been ruling the roost this year but Gayyten gives his own take on it, by putting contrasting color prints on monochromatic dresses. Watch out Cheryl Cole dons the color blocked look.
60s Big Hair
For all those of you who have long hair, volumize it and back brush to look instantly glamorous. Don't miss to watch Cheryl Cole's big voluminous curls
Image: P R Photos