Hollywood stars Cate Blanchett and Katie Aselton both wore their hair in braids at the Film Independent Spirit Awards at the sTent on the Beach in Santa Monica, California on March 1, 2014.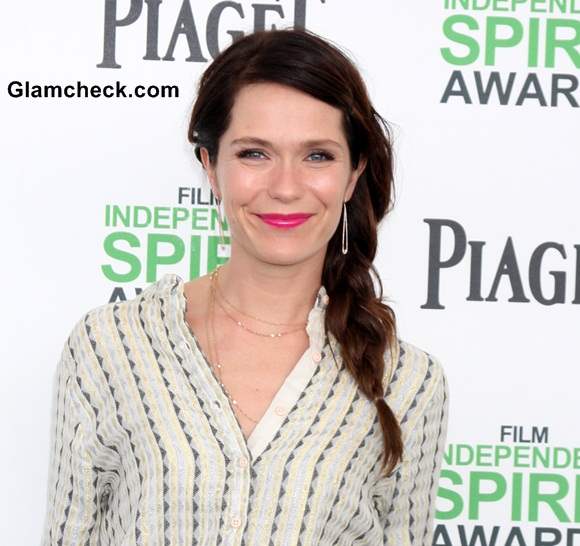 Katie Aselton 2014 Braid Hairstyle
Katie wore her dark locks in a side braid that was fashioned casually, exuding a relaxed but chic vibe. The end result is really quite fetching! She looks young, mischievous, vibrant and ready for a picnic. We love the down-to-earth feel of it.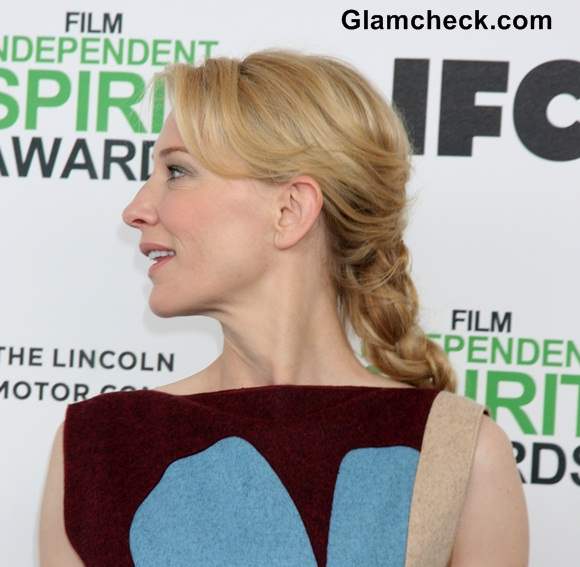 Cate Blanchett 2014 Braids Hairstyle
Cate's thicker braid falling down her back seemed to be more elaborate at first glance, but really, it was no more than another casually-fashioned regular braid that looked glamorous because her hair was in fact so soft and smooth in the first place. Still, although a normal plait, Cate looked more elegant than Katie, partly perhaps because her grown-out bangs were draped at the side of her head and behind her ear, softening her face and making her look more womanly.
The braid has been around for centuries and has taken a hold of fashion fancies even more these last few years. We're glad to see it's still a strong style because the femininity it represents is unparalleled. 
Image: Shutterstock