If there is a kind of hairstyle, Jessica Alba has tried it. From going blond to brunette or keeping her tresses long or short, Jessica has tried them all and in every combination. Let us look at some of Jessica's amazing hairstyles and how she manages to carry them so well.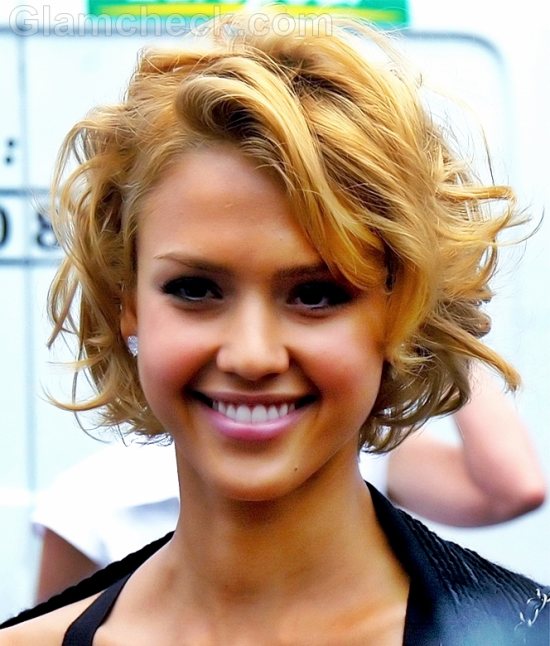 Jessica Alba Hairstyle : Short hair
This Jessica Alba hairstyle sure reminds us of Meg Ryan and makes her resemble so. The short unruly hair has been dyed blond and styled in thin wavy strands. The messy look is new to Jessica as she is usually seen in glamorous hairstyles and longer straight hair.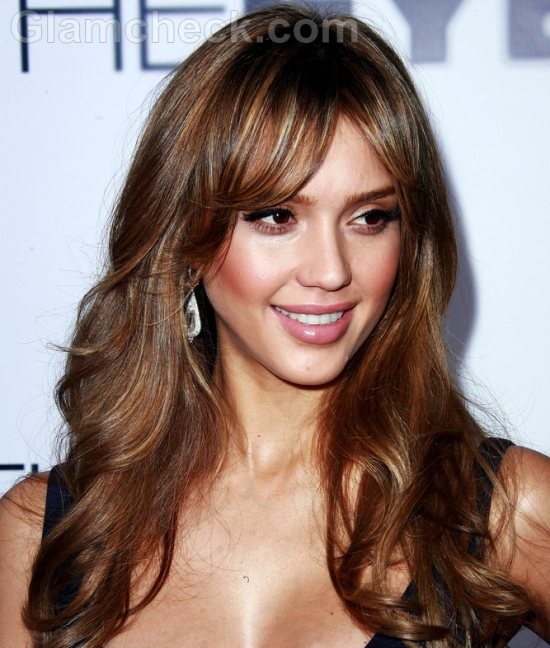 Jessica Alba medium length hairstyle
Jessica is seen in her natural brown hair color in this picture. The actress has opted for layered hairstyle with light wavy curls and bangs. The hair has a perfect texture and sheen to it and the stylist has done a good job by adding subtle blond streaks to her bangs and in the length of the hair. This hairstyle makes her look more like a Latina.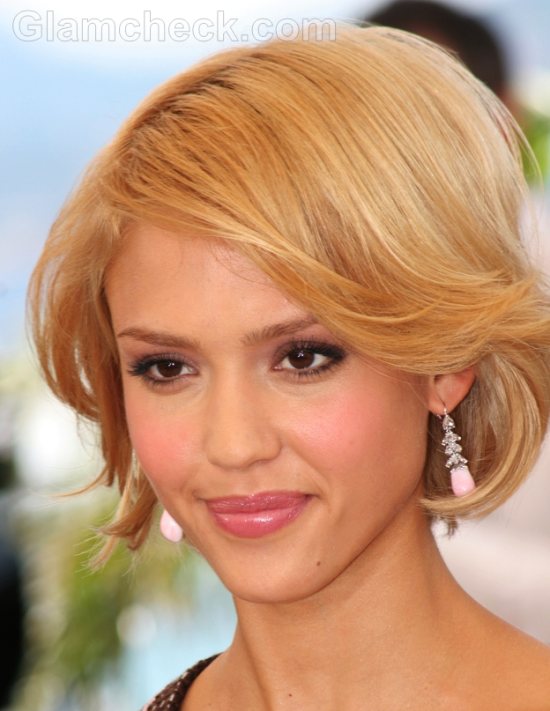 Jessica Alba short hairstyle
Another blond experiment by Jessica but this time, she has tried a more elegant version of the bob. The hairstyle has sharp side bangs and the hair is set to suit her face, ending couple of inches below the ears.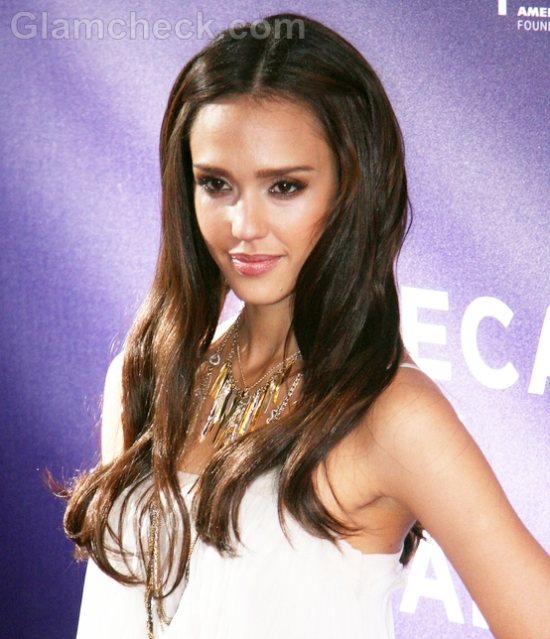 Jessica Alba long hairstyle
This centre parted hairstyle is unique. Jessica's long locks have been let to flow down the shoulders. The style is soft and wavy and gives her a goddess like appearance. The lack of bangs in this hairdo exposes her forehead and gives her a mature look.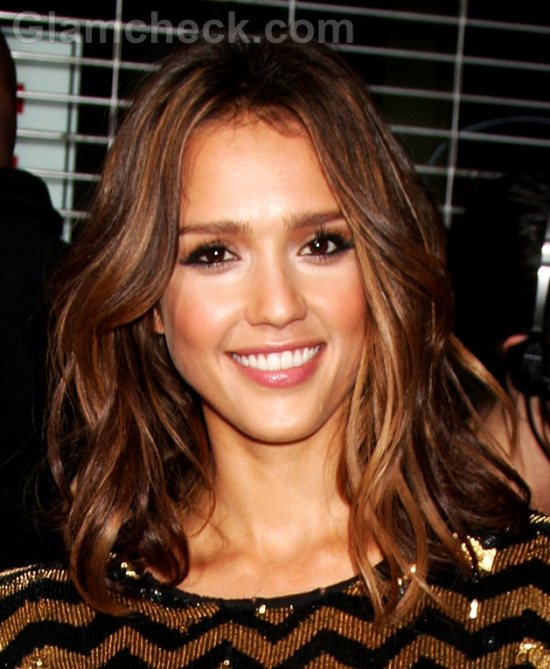 Jessica Alba hairstyle : Medium length hair
Jessica Alba is seen in yet another wavy hair avatar of hers. Though she tries both blond and brunette looks, she prefers keeping her tresses dark. This tousled hairstyle is of medium length and reaches her shoulders. It makes her face look more symmetrical as the centre parting divides the face in equal halves.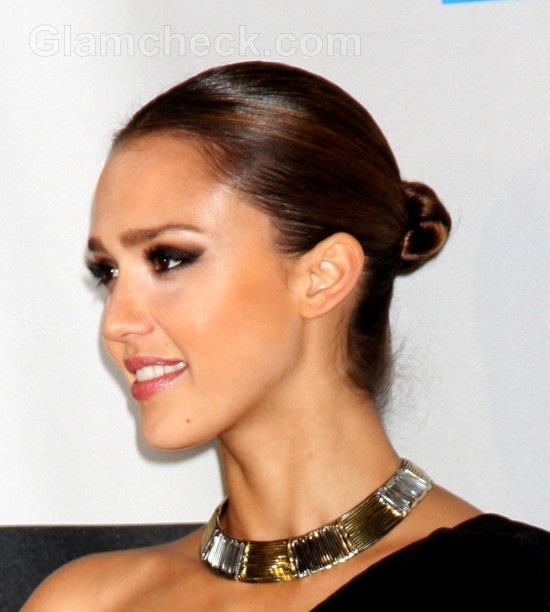 Jessica Alba hairstyle : Neat updo
Jessica has rarely been seen in such an updo. This sleek hairstyle does not leave even a single strand of hair loose. Her hair has been tied tightly in a small bun at the back, leaving her face blank and her makeup more noticeable. The style is apt for her outfit and neck piece.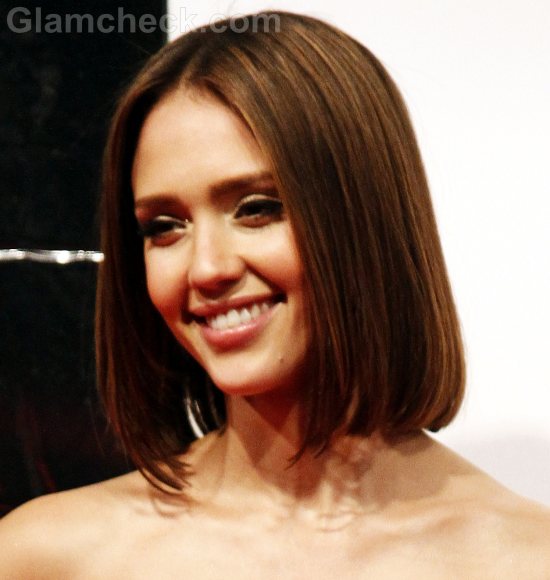 Jessica Alba short hair
This Jessica Alba hjairstyle brings her back to her cute and young self again. The medium blunt hairstyle makes her look more chic. It also makes her face look longer and slimmer. Straight hair is not Jessica's favorite and her typical wavy curls look amazing on her, but this particular hairstyle is better as compare to her other straight hairstyles.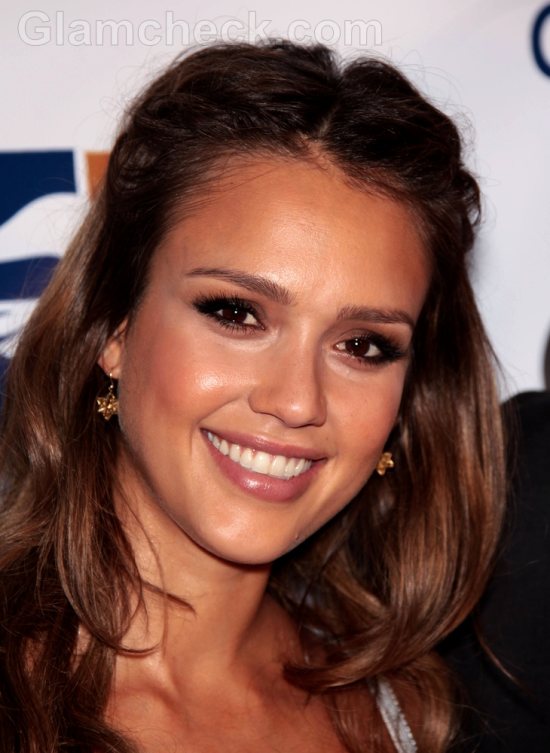 Jessica Alba hairstyle
Perhaps Jessica was trying a slightly unkempt look with this hairstyle. Done again in classic brown hair color, this hairstyle has the front sections of the hair tied up at the back to reveal her forehead. There is no clear centre parting in this style. 
Image: Shutterstock, P R Photos