Its time to enjoy the monsoon and you wouldn't even come to know when your well nourished skin turns into a drained hailstorm. The only trick to maintain an enviable look throughout the monsoon is making the right choice of your makeup products. It is essential to know that the monsoon makeup regime is different from your routine makeup. Therefore, read further to learn how to pick the right makeup products that flatter your skin in this beautiful rainy season.
For your base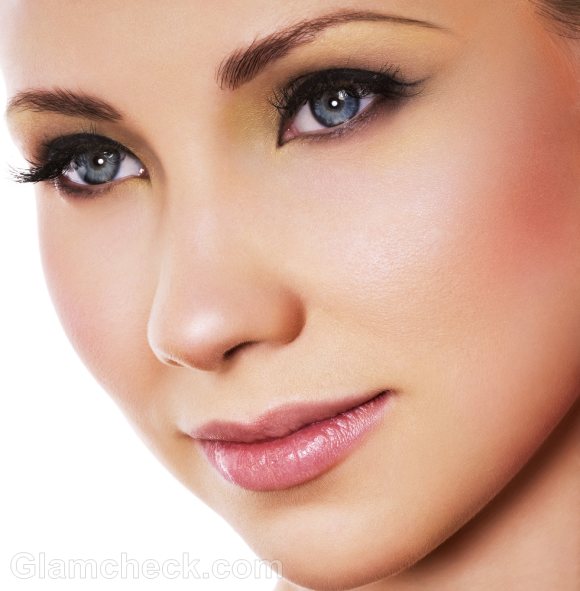 Cleanse– Cleansing must be essentially included in your monsoon makeup regime so as to keep the skin dirt-free. Besides rinsing with an oil-free face wash, it is advisable to rinse the skin with an ice-cube, every day, for 10 to 15 minutes to minimize humid or sweat on the skin.
Foundation– It is important to stay away from using cream rich foundation as the basis of your makeup. Oily or creamy products are likely to make your skin extremely oily which is incompetent to hold the add-on makeup for a long time. Therefore, one must opt for a waterproof and most essentially, oil-free foundation that stick to the skin for a long time. The right colors for the foundation for your monsoon makeup kit are beige, subtle pink, pastel and brown.
Compact– Use a powdered and water proof compact, especially on areas with pigmentation or discoloration. Pick the color that matches most closely with your skin tone.
Blusher– This product must find an essential place in your monsoon makeup kit so as to highlight your cheeks. Opt for those shades that match closely with your skin tone. Stay away from sparkling blushons and creamy blushers as they may accumulate in form of patches during the monsoon. Shades of pink and brown are perfect for this rainy season.
Moisturizers- It is ideal to use an oil-free moisturizer to protect the skin from acne, water loss, humidness, and further, sweating. Its daily application, as a part of your monsoon makeup regime, maintains the oil balance of your skin.
Monsoon Makeup for lips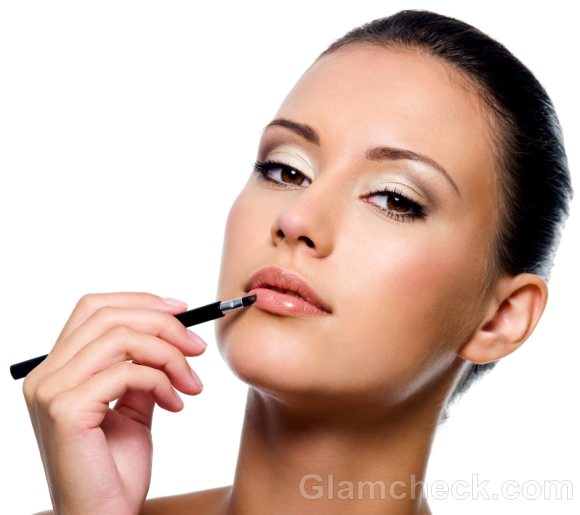 Lipsticks and lip liner– Lip makeup can rather turn dramatic if the right colors are not selected in your monsoon makeup box. The season calls for nude shades, light dab of pastels, browns and subtle pinks. It is a good idea to use a lip shade with matte effect. Further, outline your lips with a waterproof lip liner which closely matches the color of your lip shade.
Lip gloss– Use a water proof lip gloss if you want to retain the sparkling look of your lips for a long time. Avoid using drastic colors like red, cherry and orange, instead, pick subtle colors like brown and beige.
Lip conditioner– Complete your lip makeup with a lip conditioner. A lip conditioner in your monsoon makeup kit is essential to keep your lips well hydrated and healthy.
Monsoon Makeup for eyes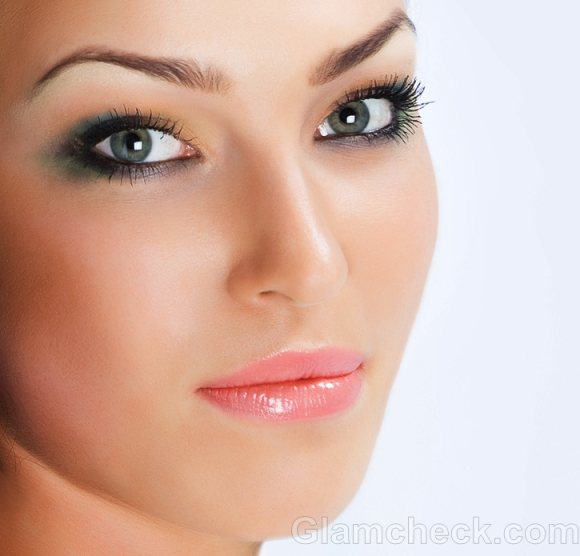 Waterproof kohl and eyeliner- These essentials are must in your monsoon makeup kit. A waterproof kohl and eyeliner well define your eyes and keep them smudge free in the monsoon. These products are a must use for those with small eyes.
Waterproof mascara– It is important to highlight your eyes by making your lashes appear longer and thicker. The best feature of the product is that it won't smudge even in a heavy downpour. Therefore, it is ideal for your monsoon makeup.
Waterproof eyeshadow– It is ideal to use powdered instead of creamy eye shades for a smudge free and long lasting effect. Make your pick from the monsoon colors like blue, green, turquoise and green.
At the end of the regime, the monsoon makeup must be removed from a waterproof makeup remover. The remover removes the traces of makeup and keeps the skin well hydrated.
Image: Shutterstock