Suffering with lifeless, unmanageable hair? Fear not, there are many available solutions to damage caused by rebonding, perming, relaxing, bleaching and frequent blow drying and styling…  
Styling treatments are costly, time consuming and sometimes damage your hair even further, providing only temporary results. The outcome of such hair care regimes leads to brittle, scanty hair and lots of hair loss. The natural glow and silkiness of hair is lost amidst not just salon treatments but the daily harshness of weather, pollution and chemically treated water. Our hair never ends up how we first pictured it but often quite the opposite.  The texture is often coarse and split ends are recurrent.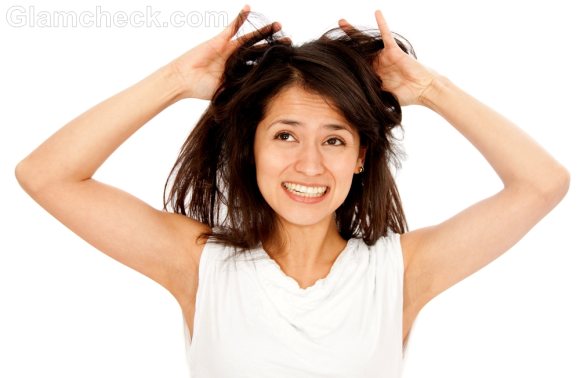 We all know that keratin is an element that is helps in building nails and hair. It is natural and harmless. Over the years, damaged caused to the hair can cause Keratin to break down leaving hair lifeless and dried out  Keratin usually forms a better bond with brittle or bleached hair, making the Keratin Hair Treatment for hair a highly effective treatment for those suffering with hair damage and breakage.  Keratin treatment reduces frizz and eliminates "Bad Hair Days" It is deemed a miracle that produces silky, soft hair that looks natural and well cared for. Hair usually is more manageable and damage is repaired following the treatment.
What You Need To Know About Keratin and the Effects of Keratin Treatment for hair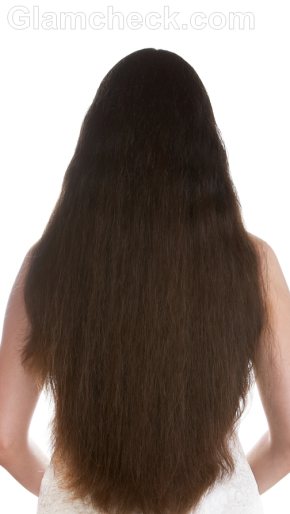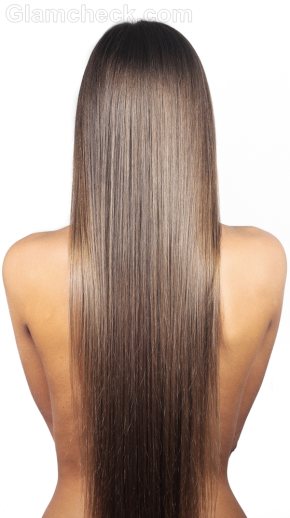 Extracted naturally, from wool and other resources, Keratin is known to replenish hair and reduce frizz, while protecting hair from the sun and other harmful environmental factors. It is a protein and not a chemical thus making it safe, unlike many treatments offered nowadays. An uneven hair shaft caused by broken down Keratin caused by chemicals and heat can leave hair brittle and dull. Keratin Treatment coats the hair shaft, filling it up and leaving hair soft and manageable once again. Keratin has a tendency to bond around brittle hair making it much more useful for hair that has already been treated or harmed. Many people swear by this treatment claiming that their hair has never been smoother or silkier before. Frizz is reduced and styling is much less of an effort after this treatment.
Side Effects Of Keratin Treatment for hair
Some keratin treatments for hair contain Formaldehyde. One must take caution and find treatments that do not contain the chemical; there are some treatments that do not emit this gas making it safer for use. When released in the air, formaldehyde can cause minor side effects such as nosebleeds or irritation to the eyes and major side effects such as cancer. Check with your stylist or read the packaging to make sure 2% is the maximum formaldehyde a solution contains.
Sometimes Keratin Treatment can also cause hair loss and deterioration in texture of the hair after a few weeks. Like with every other treatment available, one must check for allergic reactions.
Home or Salon Treatment?
While it is more cost efficient to have the Keratin Treatment done at home, it is a much safer bet to place your trust in the hands of a professional.  No effective treatment is cheap and it is not worth it to regret your decision for a few bucks. Remember, this treatment is not the same as cutting, or bleaching, a simple mistake can lead to damaged hair or skin, and the use of a straight iron can lead to burning or scarring. It is always better to sit back and let someone else take control of this slightly tedious job, than risk making your hair worse than when you started out! A professional would also be able to advice you better than a leaflet of instructions… When caring for your hair and skin, only trust the best. If it is unaffordable it would be better to wait a while than make things worse!
Different Types Of Keratin Treatment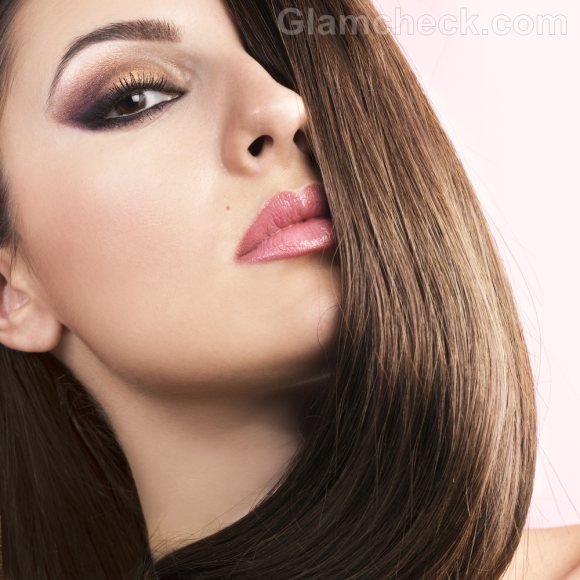 The most popular is the Brazilian Keratin Treatment for hair, but there are been a lot of caution due to emission of Formaldehyde. Keratin Complex is another treatment provided in salons, and eliminates frizz whilst adding softness and shine to the hair. It contains no Formaldehyde and causes lesser irritation, making it safe both for the stylist and the client. Hair has to be kept free of moisture for nearly 72 hours and once washed it remains smooth and beautifully natural.
The Brazilian Blowout is the safest bet as it contains no harsh chemicals such as formaldehyde or glutaraldehyde.  It is harmless and highly effective as well, definitely one of the smartest choices of all the different kinds of Keratin Treatments for hair available. It is your own risk when you decide to treat your hair and is a choice that can affect you in both a positive and negative way. Think wisely and research all options before making  a decision as it will pay off in the long run.
After care for Keratin treatment
For the first 72 hours, you must not wash your hair, tie it up or clip it or push hair back in any way. It doesn't matter how much your hair tickles your face or how cute the new pink band you got looks, if you want that lovely lustrous look to last, you have to keep to the rules. Following the given hours a proper hair care regime includes washing the hair with sodium and chloride free shampoos and conditioners. Your keratin treatment will last around 2-4 months and use of proper hair care products will prolong its effects.  Whilst swimming, it is advisable to cover and protect hair. Hair must be washed and conditioned immediately if it gets in contact with chlorinated water. Usually it is advised for hair to be coloured or bleached before the keratin treatment than after.
"Virgin hair" or hair that hasn't been treatment will have shorter lasting effects than damaged hair, and the use of products that contain sodium will fade out results faster. Leave in conditioners are a boon and help with maintaining keratin treated hair
Make Your Decision Wisely and take good care of your hair for best results.
Image: Shutterstock