"You've got to do your own growing, no matter how tall your grandfather was." This is a very famous Irish saying. And it still holds true, years later.
How most of us wish we could be taller with the blink of an eye. Alas! It is not possible. You cannot do anything to change your height unlike your weight. But there are a few things that can be done to make you look taller without too much effort and hard work.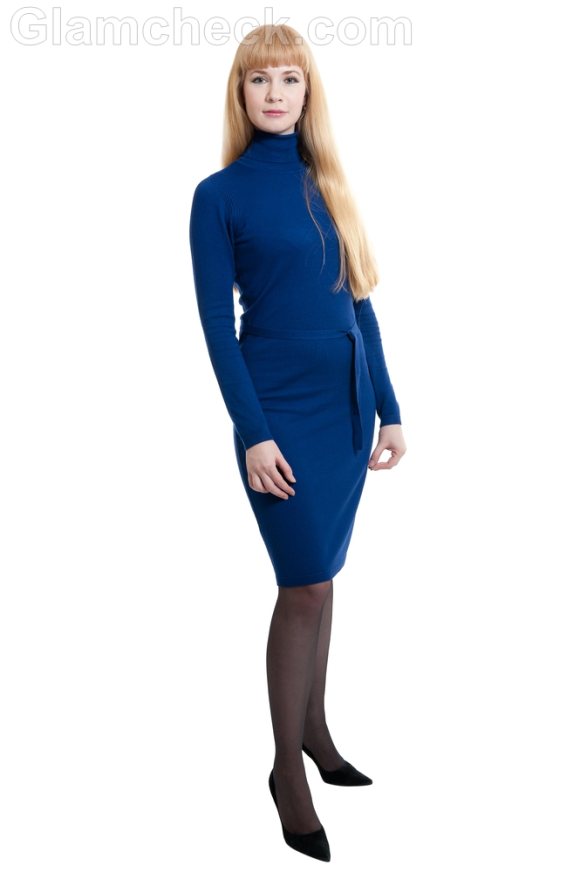 You can adopt simple rulers and methods in your everyday life that'll make you look taller and add that extra panache to your appearance instantly.
You just need to focus on small things like what colour you wear or how you make your hair in order to look and feel taller.
Though, the first thing you need is – confidence in yourself. Love yourself in any shape or form. You should love yourself and not berate yourself in any way.  Feel proud in the way god has made you and live it up every day of your life.
Correct your Posture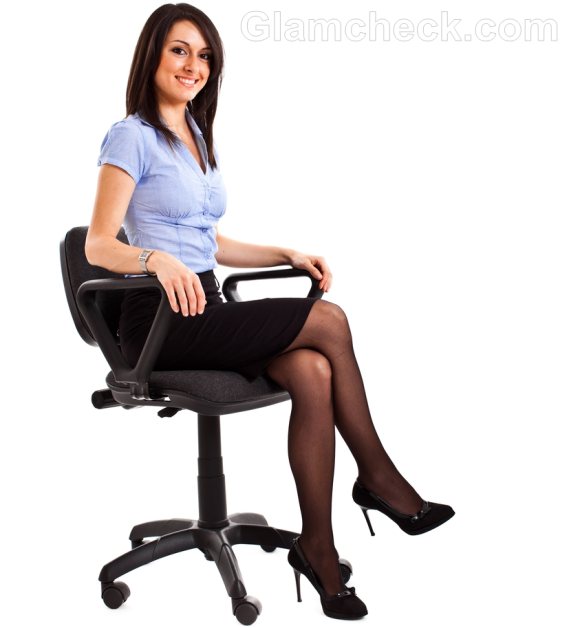 I still remember my mother Superior from school telling us to keep our backs straight, our chins up and head high. Yes that's what it takes to get the grace and the elegance in your body.
Whenever you sit or stand keep your back straight. If you are sitting – rest your back flat against the chair.
Do not slouch. Slouching gives you an unattractive bump on your back that looks bad and makes you look not so alert and agile.
Also, slouching easily takes away an inch or two from your real height. So with the correct posture you already look taller and smarter.
Wear High heels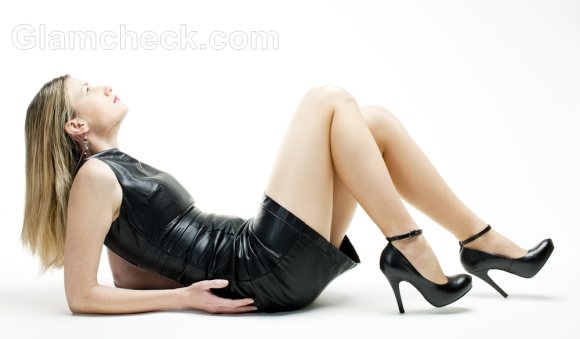 Wearing heels instantly adds height.
You need to find the perfect pair of heels that you are comfortable in order to look graceful and walk around without looking awkward.
The trick here is to look at ease with your heels. If you are not very comfortable with very high heels opt for ones that are slightly smaller. Small or kitten heels also add about an inch or two to your height.
Clothes that make you look taller
"Clothes maketh a man" is a very old saying and it is very applicable in real life too. Choose your clothing intelligently and you'll look taller, slimmer and much better than if you'd just thrown on a jeans and a loose t-shirt.
Always look for clothing that have a vertical pattern on it.
Do not, I repeat, do not choose clothing that has horizontal stripes on it.
The same rule is applied for waist belts, as they tend to take away the height by dividing your body in two parts.
Any seam, design, pattern that goes in vertical lines will give the illusion of height.
Wear cloth that is not too heavy or bulky as it tends to add weight and take away the height, instead opt for soft and light weight fabric that is flowing and makes you look taller.
Avoid clothing that is a size smaller for your size as that tends to accentuate your flaws and makes you look bulky and short.
Opt for trousers that do not have cuffs as they make your legs look longer.
Choose coats and jackets that are your size. Do not wear coats that are too long or big for your size as they make you look like you're lost inside them.
To look taller define your waistline:
The trick to look taller in skirts is very easy to achieve, you just need to make your waistline prominent. Highlight your waistline by wearing a blouse teamed with a dress and wear a thin belt to accentuate your waistline. This instantly makes you look taller and slimmer. Tucked in shirts have the best effect in this look.
Choose dresses that highlight your waist line and show off a little cleavage. That makes you look very elegant and graceful along with adding height. Dresses give a very delicate and demure look, as well as, add height. Baby doll dresses and sheath dresses add instant glamour and height to any personality. They are the perfect dresses to look taller in, add some high heels to the ensemble and you are dressed to kill.
Hemlines:
Choose your hemlines very carefully while wearing a dress or a skirt. Do not opt for very long hemlines. Knee length dresses are perfect to increase height and give you a curvy figure. They enhance your derriere and make you look attractive. 
Do not opt for empire waistline as they stunt the height and look very nice on tall women!
Low waists make your legs look smaller. Opt for the mid waistline or high waistline as they will increase the length of your lower body, making you look taller. 
While wearing a pair of jeans, remember, as in vogue as the low waists maybe, to look taller you need to wear your jeans from mid waist. This adds height as it makes your logs look longer. Have jeans that go down to below your ankle till the sole of your foot. The longer the jeans, the taller you will look. But keep in mind to not go overboard with the length. The heel of your sandals should be visible when you wear your jeans.
Watch out for your sleeves:
Small sleeves are the calling card here. Try and wear as much small sleeves as possible. Depending on your body structure, wear your sleeves.
 Puff sleeves look very pretty on petite bodies and they make them look fuller too.
Cap sleeves look good on thin frames and arms that are not too heavy.
If you want to wear long sleeves make sure they end right where your arm starts. The longer the sleeve the shorter you will look.
Necklines make the world of a difference in your height. Whether you wear a t-shirt, a dress or a blouse always choose a V shaped neckline. V-necklines make you look taller as the give a vertical shape to your silhouette. They are basic day severs when you need to elongate your silhouette. They are sexy, feminine and show off your cleavage in the perfect way.
Choice of color 
Choice of colour scheme that you follow makes the world of a difference. Designers try this every day and work hard on the colour blocking and scheming.
Match your footwear with your lowers – jeans, trousers or pants to give an illusion of height.
Wear a monochromatic scheme in your outfit.
To make your legs look longer wear a pair of matching leggings and boots. That makes you look taller and slender.
To get a more authoritative outlook opt for darker shades like black or charcoal for overall appearance.
 Try to avoid bold, big print in clothing as it takes up too much space and makes you look short and fat instead of making you look graceful and elegant.
Hair styles to make you look taller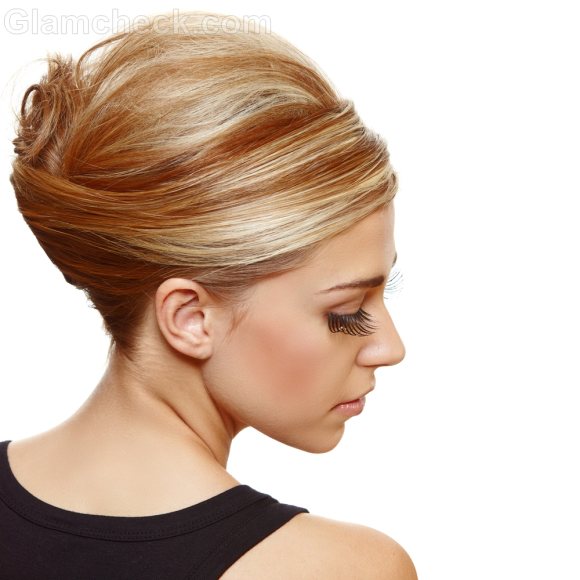 Instead of keeping your hair flat around the crown and letting it fall plainly around your shoulder try and wear a puffed up hairstyle that might add an extra inch or two to your personality.
Keep your hair fluffy and big to gain height.
Instead of keeping the length of your hair too long keep your crop short.
Short hairs that end above your shoulder add height as they show a lot of neck.
Do not wear your hair very wide as they take away inches.
There are other means by which you can look taller or maybe actually add a couple of inches like stretching exercises. People have claimed in the past to have actually gained an inch or two through these stretching exercises. Though there has been no medical proof of that but it seems to straighten your back and enhance the spaces between your spines to add height.
Being tall has a lot to do with our genetics and how and what we eat during our growing up days.
Though if your genetics did not support your growth hormones as well as they did for Kate Moss or Gemma Ward there is no reason to be disappointed. There are some very easy and clever illusions that we try every day in the fashion world to make us look hotter and taller and prettier.
 With these visual tricks we can be anything we want to be. Unleash the diva within you and never feel inferior to anyone just based on very vain physical attributes.
And remember to always WALK TALL!!
Image: Shutterstock