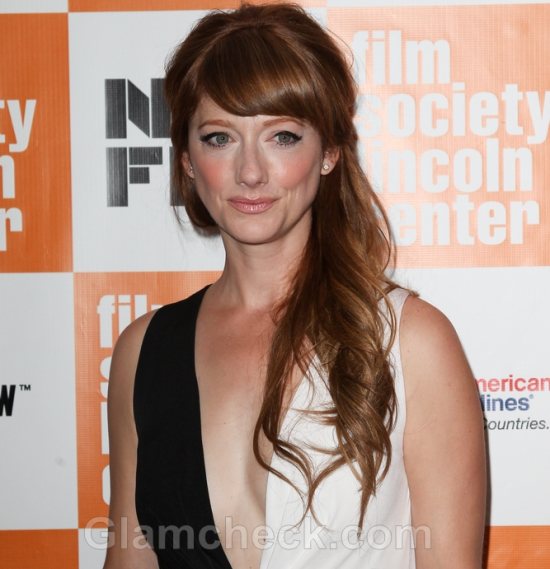 The New York Film Festival 2011 at the Film Society of Lincoln Center draws a lot of celebs like bees to honey. Nothing like a film festival to try on a sexy new dress or look that's not quite Oscar or Grammy red carpet material. Actress Judy Greer though could have pulled off her look anywhere and it would be a success.
The 36-year-old wore a black and white sheath dress that fell to her knees.  She looked great in the sleeveless dress with a plunging V neckline till the waist and a black belt with a bow.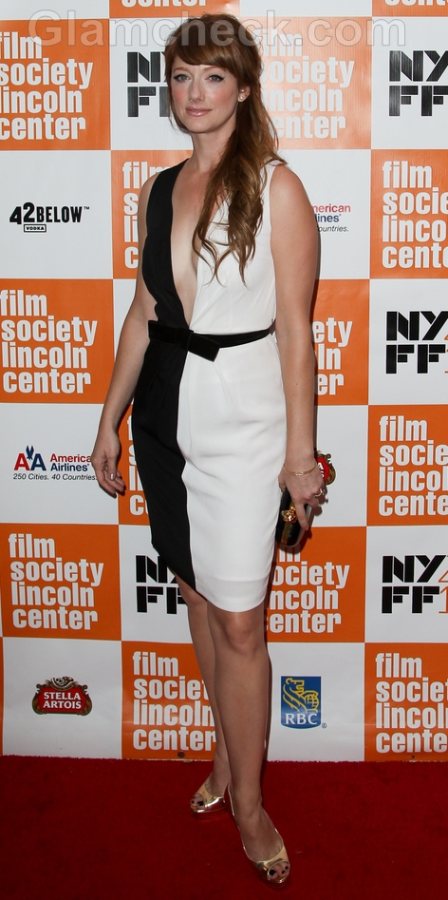 Judy went with peach makeup, a wonderful color palette for her skin tone and just the right degree above natural makeup to go well with the dress. Her hair came down one shoulder in loose curls and her bangs were swept to the side. A golden clutch and golden peep-toe heels, both of which immediately upped the glam factor, completed the outfit.
Get The Look
A good tailor can easily create this dress for you. But make sure you go for the deeply plunging neckline only if you are confident that you can carry off the look. If not, you can always opt for a higher neckline. And don't forget to wear the right bra with this dress. No matter how perky your breasts are, they will need support when so blatantly on display.
If you want to sport this ensemble in the winter, wear a stole around the neck and a black blazer with stockings and leather boots to brave the cold in style. The summer months call for a simpler look, so wear a high-ponytail, and ballet flats or kitten heels for casual outings.
Image: Sutterstock