The angels are back. Not Charlie's, Victoria's. Followers of fashion, lingerie fans and oglers alike all await the coming of the Victoria's Secret Fashion Show each year. The 2011 show is probably the most highly anticipated one yet. Rumors about it have been rampant for months, and tit-bits about some of the designs were leaked to the public including the special Angel Wings that would make its debut after 7 years in the making and a $ 2.5 million bra to be featured by Miranda Kerr as she returns to the runway for the first time since giving birth.
Held at the Lexington Avenue Armory in New York on November 9, the show which cost $12 million to produce featured the hottest models in the world including Candace Swanepoel, Adriana Lima, Miranda Kerr, Doutzen Kroes, Karlie Kloss, Alessandra Ambrosio, Lily Aldridge, Chanel Iman and Izabel Goulart.
The Victoria's Secret Fashion Show 2011 was an extravaganza of fantasy and exceeded our wildest dreams. The glittery runway was a road from heaven where the angelic beauties strutted their stuff, serenaded by popular artists like Kanye West, Nicki Minaj, Jay-Z, Adam Levine who truly did seem just human in comparison.
This year's designs were fun, flirty, outrageous and as always featured women as powerful beings who proudly own their sexuality. The Angels Wings too seemed to have undergone a transformation – they were still elaborate and absolutely spell-binding, but more modern, more edgy. The angels themselves were having a great time as they naughtily posed, pouted, and blew kisses at an ever-adoring crowd that looked on as wide-eyed as children.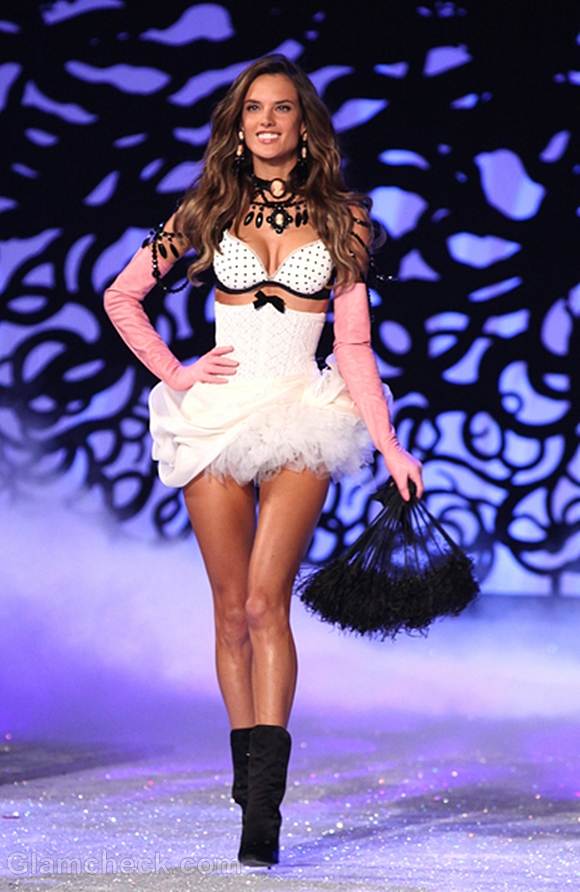 Superheroes, ballerinas, reigning queens, devil's advocate, birds of fire, and all manner of characters from legend, myth and the fantasies of boys and men – the designs ranged from sultry to lusty to downright slutty. Put them on some of the sexiest bodies in the world and you have the recipe for a heart-racing, pulse-stopping show that breaks the mold every single time.
Image: P R Photos