Yes! You read right. No! Don't say what the "beep". The python nail art could just be the biggest thing to hit the trend market this summer what with the constant one-up'wo'manship when it comes to the latest in style and trend.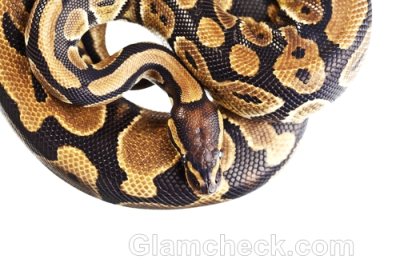 Snakeskin nails
Snake print keeps on making a re-entry on the runways now and then and has always been popular on clothes and accessories, with many brands making bags out of snakeskin. However, snakeskin nail art takes it further.
The "glossy, tubelike" skin, in the words of Vogue's Sarah Brown, is custom cut to fit the toe or finger nails and is given a top coat of sealant. She got the pedicure from the trendsetter herself – Terri Silacci, who incidentally came upon the idea of snakeskin nails when her son brought home, a still intact, shedded snakeskin.
At the moment, you will have to cough up around $300 for this exotic snakeskin nail art but those snakeskin nails could just help you to slither around smoothly in true snake style, so bring on the high heels!
Image: Shutterstock