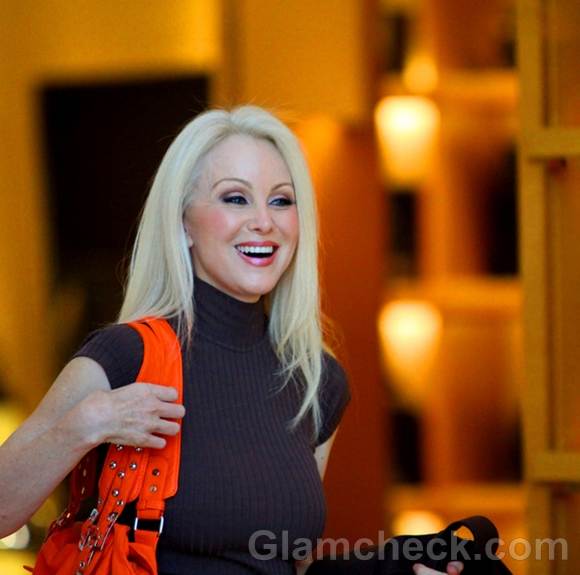 Model, actress and author Donn Spangler was seen shopping on Rodeo Drive in Beverly Hills, California on 15 November dressed in a terrific outfit for a day out.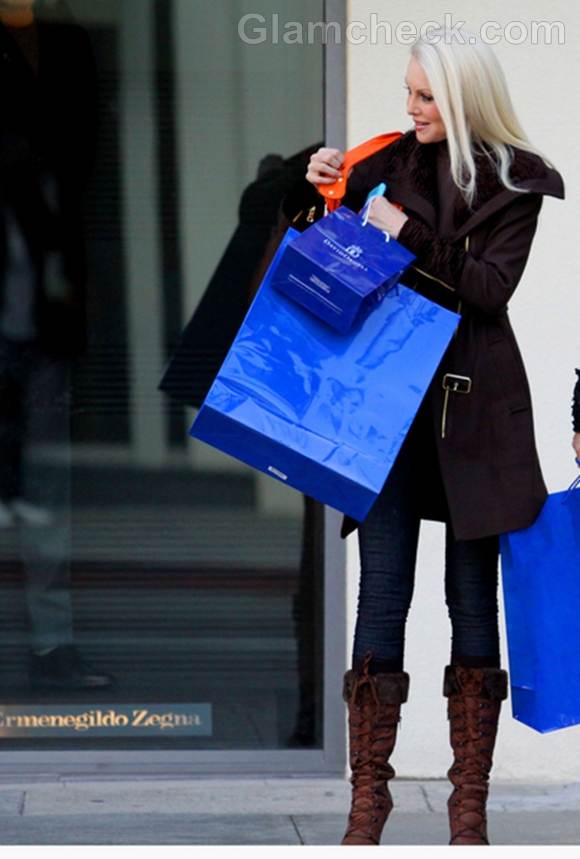 Donna's ensemble was casual but very stylish. She wore blue skinny fit jeans by Cavalli with a golden-clasp belt, paired with a brown cashmere turtleneck sweater. She had on a brown, thigh-length Versace jacket with a gold zipper. Brown, laced, calf-length Jimmy Choos boots completed her outfit.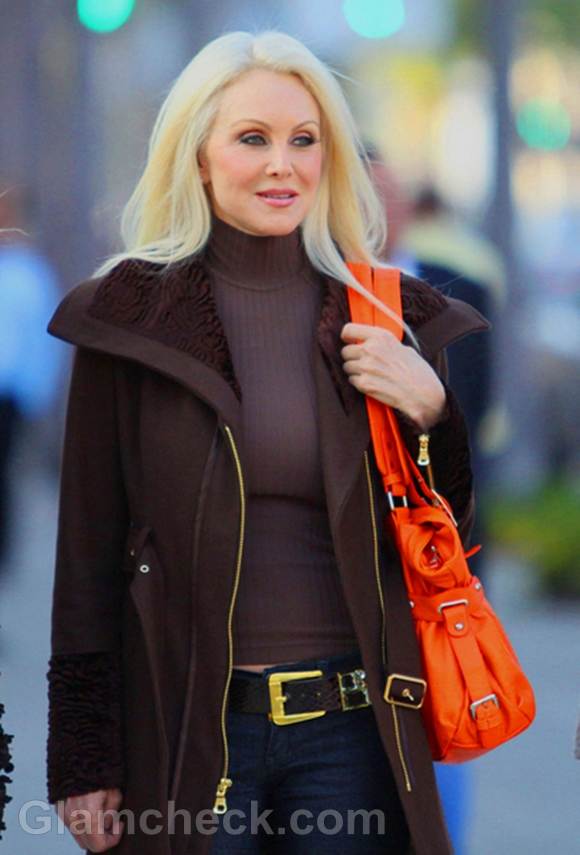 The orange designer bag that she carried added a burst of gorgeous color that brightened up the ensemble and went very well with the earthy tones of her clothes and shoes.
The only jewelry she wore were a pair of diamond stud earrings that were hidden underneath her voluminous shoulder-length, blond hair, which was straightened and left loose. Her makeup was all rosy hues with a gentle soft reddish pink on her cheeks and eyes, and a subtle red on her lips.
Get The Look
Not all of use can afford the designer duds that Donna is sporting. But we can use her tips to create a classy look without doling out loads of our hard-earned money.
Donna chose to stick with minimal colors and simple individual pieces, which is what contributed to the success of this look. It gives the outfit a casual, effortless and comfortable feel, and is not very hard to put together. The orange bag is truly inspired as it brings much-needed color to her ensemble. The gold on the jacket and belt add just the right amount of shine and sparkle.
Image: P R Photos