We saw a spate of enviable accessories at the "Pain & Gain" LA premiere at the TCL Chinese Theatre in Hollywood, California on April 23. One after another, the ladies impressed us with a few choice pieces that transformed their entire ensembles.
Yolanthe Cabau wore a pair of vintage danglers that were simply stunning! The earrings were designed in the shape of a cross and boasted a shade of deep navy.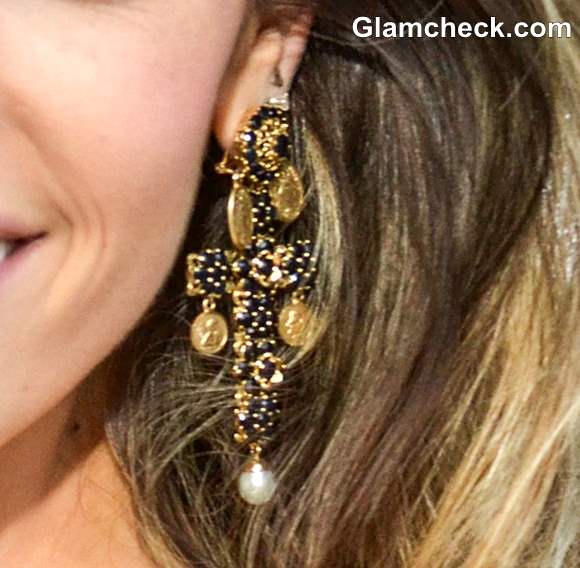 Yolanthe Cabau earrings at 'Pain & Gain' LA Premiere
They were further studded with gold dust, plus there were tiny gold discs and a pearl drop dangling from the various points of the cross. Very rich, very ornate!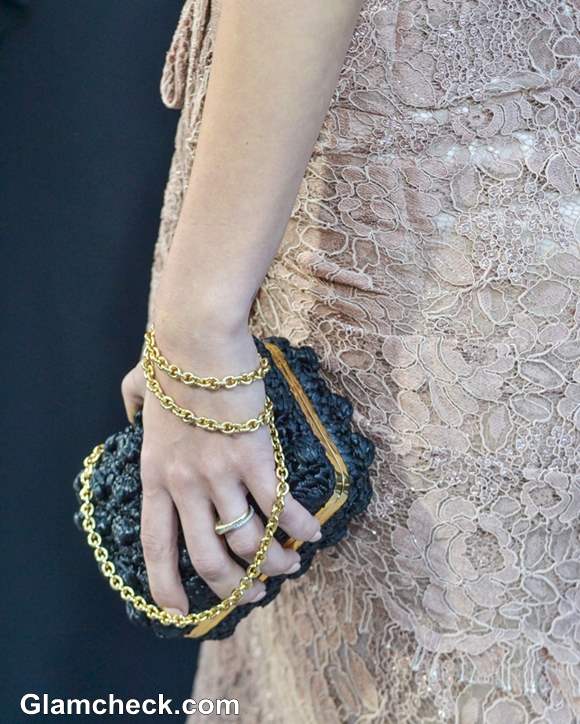 Gold-Black Clutch
The other accessory we fell in love with – her gold and black chain clutch – was not as awe-inspiring as the earrings, but still quite the stunner in its own right.
Rebel Wilson was spotted toting a fully embellished diamond box clutch. It was extremely luxurious and over-the-top but not remotely loud or garish.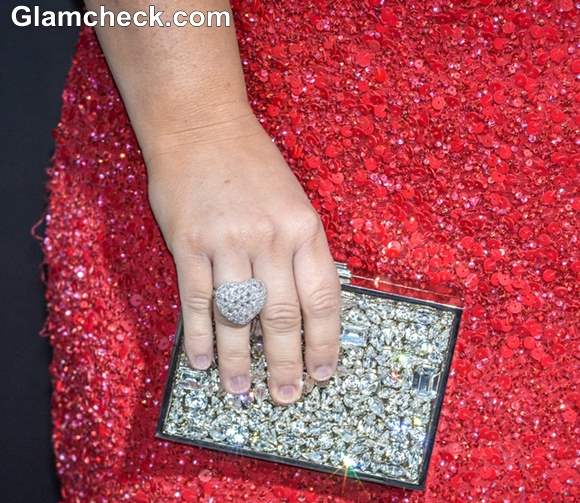 Silver box clutch
Way to go adding such a powerful dollop of undeniable glamour to the outfit, Rebel!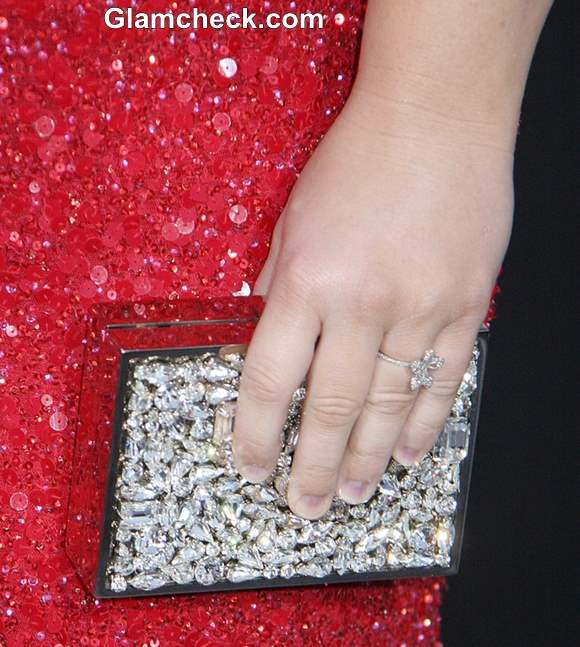 She also wore a dainty floral diamond ring which sort of matched the clutch. It was a delicate, feminine thing which would look just as good with a pair of old jeans and a white tee as it did with Rebel's red hot red carpet outfit. But wait a minute, a look at her other hand revealed a giant diamond cocktail ring too. She's definitely playing the 'girl's best friend' card to the hilt!
The 'cross' theme seemed to be a popular one as even Vivica A. Fox sported a bracelet in that design.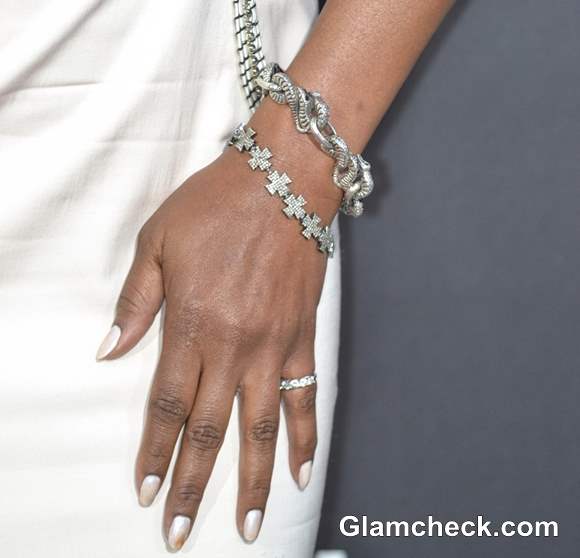 Diamond studded bracelets
Alongside the cross bracelet she wore another one which depicted snakes eating their own tails. Quite the visual she's got going on there!
Last, but not least, was Keili Lefkovitz and her basic silver hoop earrings.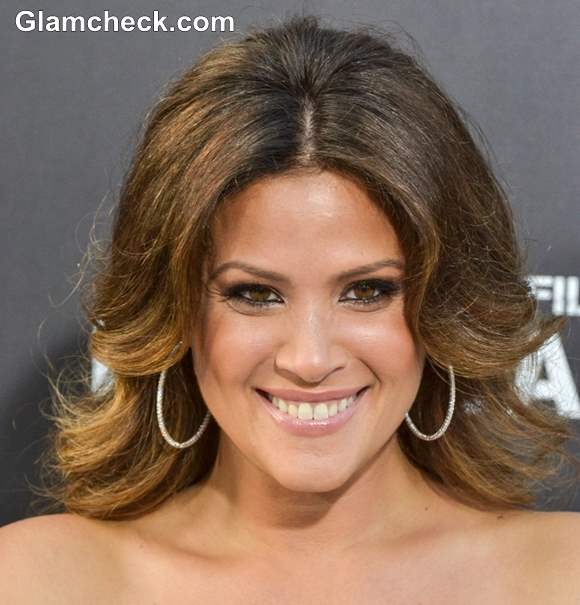 Hoop earrings 2013 Keili Lefkovitz
These accessories have definitely proved their worth and their long-time place in the must-have list. It's so simple and yet speaks volumes in terms of sophistication and elan.
She paired it with only one more piece of bling – a black cocktail ring that went perfectly with her monochrome outfit and starkly contrasted against her crimson nails. A perfect finish to a great look!
P R Photos