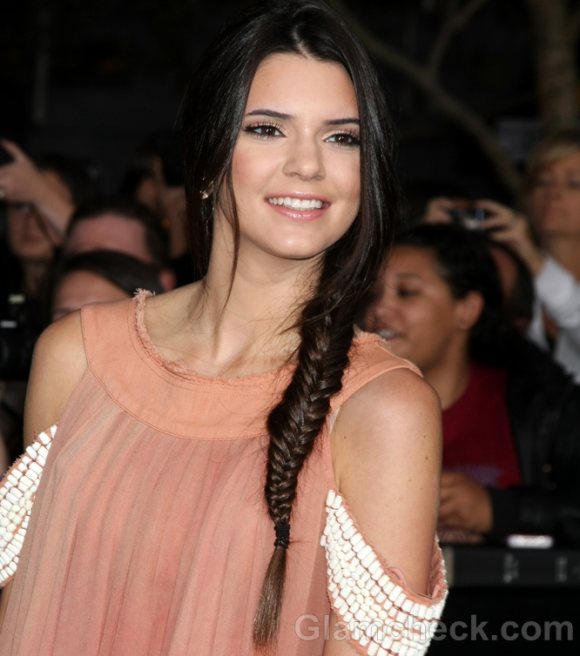 One hairstyle that was hugely in trend this year was the fishtail braid – with a bevy of stars sporting them on various occasions from the red carpet to shopping trips. Kendall Jenner, too, decided to get her hair tied in a side fishtail braid for the premiere of The Twilight Saga: Breaking Dawn Part 1 premiere.
It was definitely a good choice, as far as hairstyle is concerned. The side fishtail braid gave Jenner a demure and coy look, and was totally in tandem with her "pretty-girly" outfit and makeup.
If you, too, are aiming for a flirty feminine look then the side fishtail braid will do wonders for you – there is something very alluring about it. You can keep your braid neat, or take out a few hair strands at random to give a slightly bohemian look. But, whichever way you choose to sport a fishtail braid, it will definitely bring you the playful girl in you – just like it did for Kendall Jenner here.
Image: Shutterstock