We spotted an interesting accessory on the runway during the Oscar De La Renta show at the Mercedes-Benz Fashion Week in New York City. Our object of interest, or rather desire, happens to be the curtain style earrings which were seen on model Karlie Kloss.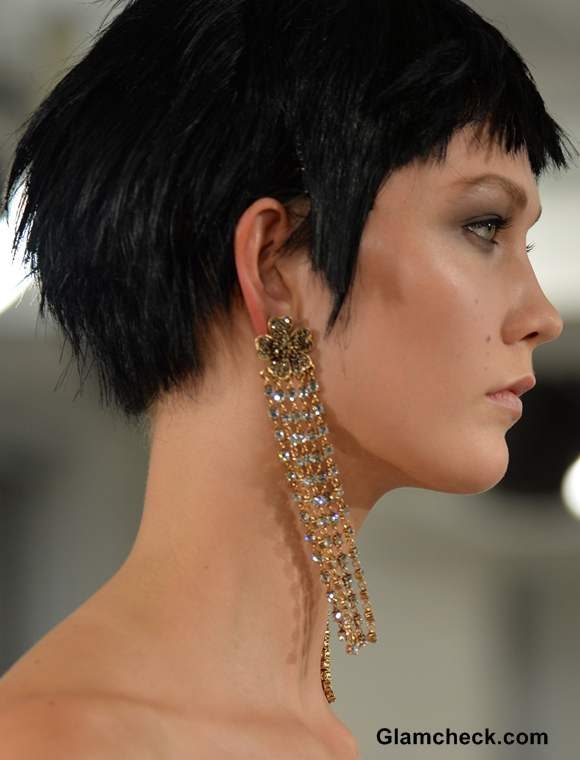 Curtain Style Earrings seen at Oscar De La Renta Show
The intricate ear jewelry reminds us of a beautiful beaded curtain due to its rows of dangling beads. The danglers are attached to a "tops" style earring, which itself is patterned like a flower. The earrings are also reminiscent of a tassel or a beaded veil and one can also compare it with chandelier earrings. In fact, one could say this particular ear jewelry made the best use of all of those styles.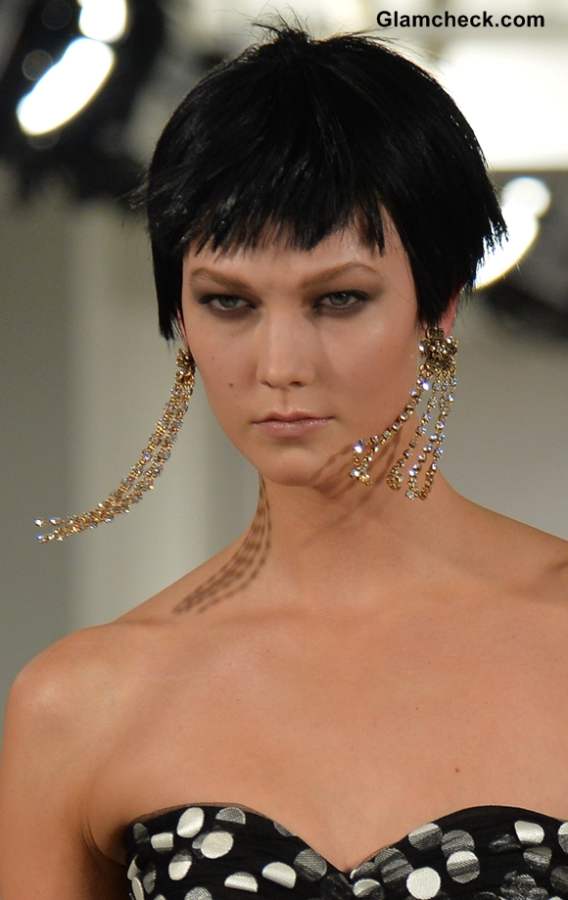 Style Pick – Curtain Style Earrings seen at Oscar De La Renta Show
The length of the earrings, reaching nearly to the shoulder blades, adds more "show" to them ‐ making them something of a showstopper in themselves. Curtain style earrings like these are the only piece of jewelry one would need to feel "dressy" for an occasion; in fact one can even wear a simpler dress and yet looked opulent. Glamcheck has its heart set on this piece de resistance and it is definitely our style pick.
Image: Shutterstock