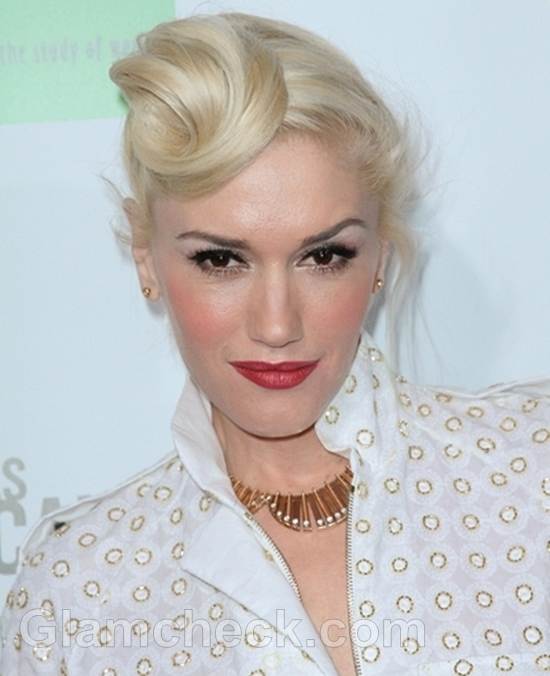 Rocker Gwen Stefani was spotted on December 8 at the Los Angeles premiere of In the Land of Blood and Honey in support of her close friend Angelina Jolie who makes her directorial debut with this film, which was screened at the ArcLight Cinema in Hollywood, California.
42-year-old Gwen has always been known for her distinct style that does not conform to conventional fashion. And she did it again by wearing a printed jumpsuit for the event. But what really stood out in her funky ensemble was her hairdo.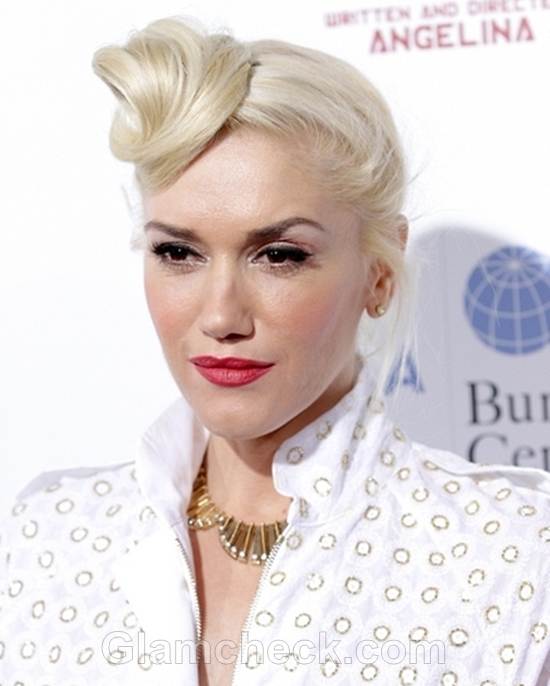 Her platinum blond hair was swept into an updo and twirled into a delicate rosebud-like pattern which perched in the side of her forehead. This rather unusual hairdo is really cool and the sexy No Doubt singer effortlessly pulls it off.
What's your take on Gwen's exceptional updo?
Image: P R Photos