Applying nail polish in the way that the nails look like a decorated dream needs a neat work and precision too. The way one applies the nail polish can reflect a lot about your personality and concern for the well groomed look. As whatever be your style statement and fashion personality, well groomed look can say a lot and work for you in the most impressive ways.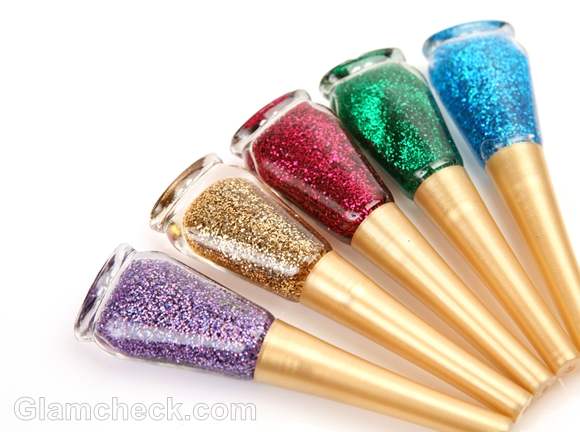 Spoilt for choice the variety in nail polishes too is overwhelming of which the glitter nail polish can be a tricky one to apply and achieve a perfect coat.
Tips & Ways:
Glitter nail polish if applied in a thick layer can get bumpy to the point of irritation. A smooth coat is always a delight and one should work towards that as much as possible when it comes to applying a nail polish. Here are the ways that will guide to get a satisfactory coat of glitter nail polish: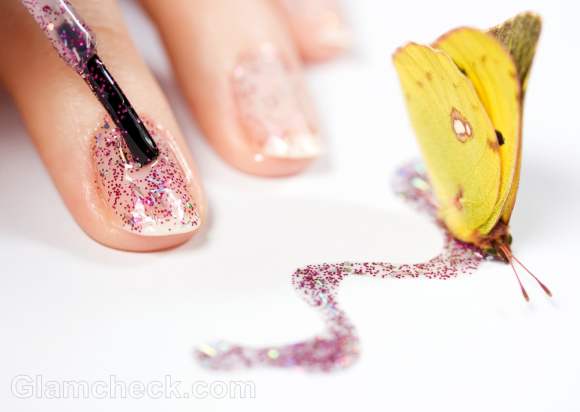 The first step to applying any nail polish is by cleaning the nails and manicuring them. A good shape with the greasiness removed ensures a better application.
If an all glitter look is what you are looking for your nails, then follow up the first step by applying two coats of glitter nail polish.
One can also apply a base coat of any desired color and coat it with the glitter nail paints.
 After the coat of glitter nail polish has dried, follow up by applying a coat of clear nail polish to secure to glitter polish and further smoothen its surface.
If done well, the sparkling nails can actually be the best accessory to complete your dressy attires and glam it up for you for the stylish soirees . A great option when you want to make a statement sans the ring. Also read: How To Make Glitter Nail Polish at Home
Image: Shutterstock.com