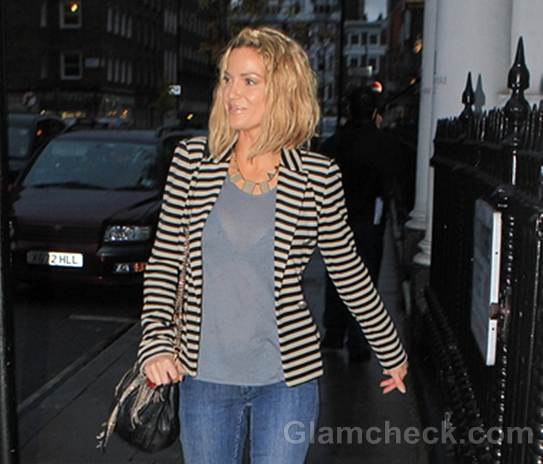 Girls Aloud star Sarah Harding was spotted on December 21 in London looking relaxed and fashionable.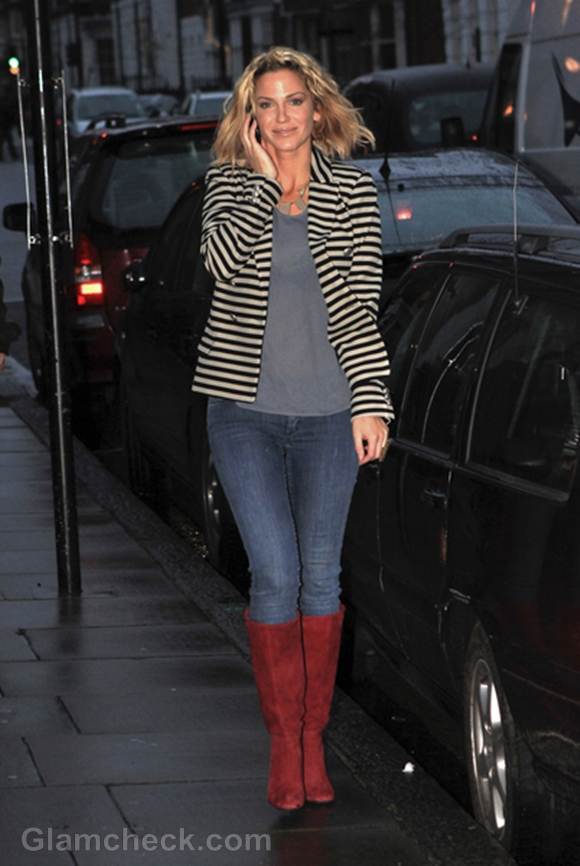 The 30-year-old was dressed quite casually in skin tight jeans and a grey blouse. She paired it with a black and white striped jacket. But the best part of her ensemble were her beautiful red velvet boots. The almost knee-high boots added a wild splash of color and really brought the whole outfit together.
Sarah's other accessories included a large black bag and a necklace.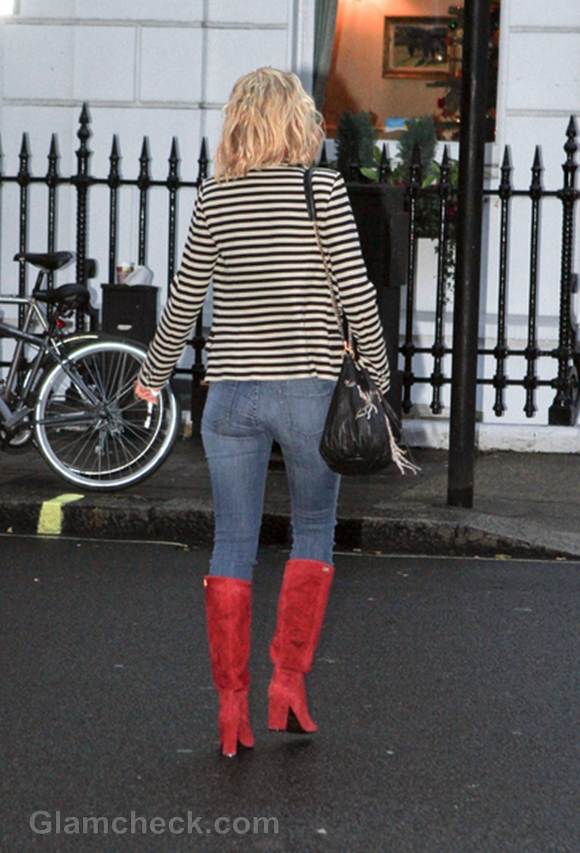 Her shoulder-length blond hair was left loose and messy with slight curls. Her makeup was very natural  with barely a hint of color.
This is a great look for Sarah and we love how unpretentious it is.
Get The Look
Most people don't bother looking their best with their everyday clothes because they feel it's just too much to deal with on daily basis, that putting together a stylish outfit is something that should only be reserved for special occasions. But Sarah shows us that this does not have to be true.
Take a closer look at her outfit. Her jeans and T-shirt are actually quite run-of-the-mill and almost too simple. But what makes her stand out is the eye-catching jacket and obviously those gorgeous red velvet boots that qualify her to be written about today.
This is something anyone can do on a daily basis. Dress simple but make your jacket, purse, footwear, handbag or jewelry something that really grabs the attention and makes people look at you twice.
Image: P R Photos