You must have noticed that sometimes, it is not the clothes but the accessories that make or break an outfit. In fact in some cases, the plainest of outfits can be given a total makeover with the help of some spunky accessories. Take for example, the picture that we have here. You can see how the model has been given different looks with just a change of an accessory here and there.
This school girlish look can really be played with and we will show you how to rock the look.
Rock the Fashion: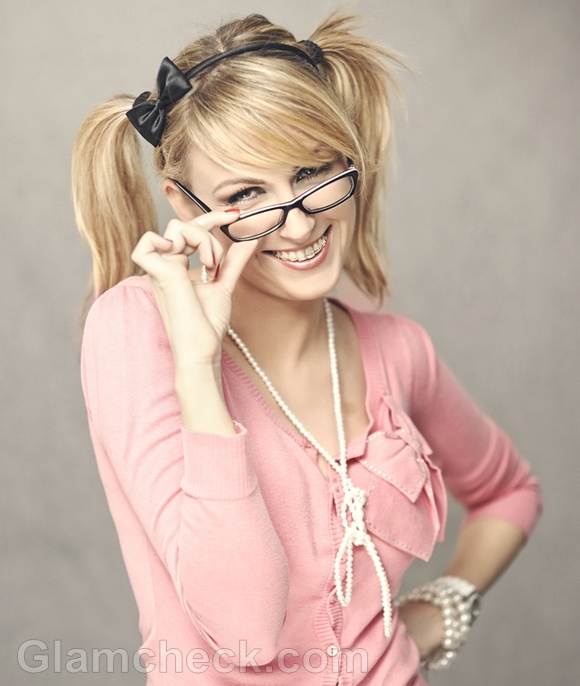 The flirty pink cardigan with bow detailing provides the perfect background and base to experiment with various accessories. A solid color is good so that the attention stays on the accessory.
Rock the Beauty: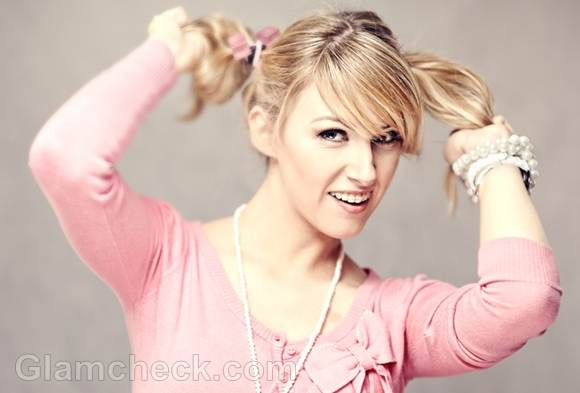 The makeup has a lot of pink – which one can see on the cheeks and lips. This adds to the coquettish appeal. The eyes have been done heavily with eye-shadow, eyeliner, kohl and mascara.
The hair has been tied in two ponytails with bangs falling on the forehead, lending to the school girl look.
Rock the Style: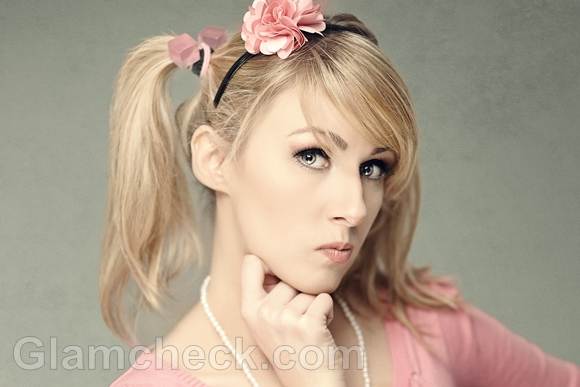 Rock the look
The stylization is the mainstay of this look. If you see each of the photos here, you will see how a different accessory has been used to jazz up the look. A lot of play has been made with different kinds of hair accessories – like a bow hair band at one place, a pink flower hair band at another and hair scrunchies with pink detailing somewhere else.
One can also see how a pearl strand can be used as a necklace and also a bracelet.
Black rimmed glasses add yet another dimension to the whole look.
Glamcheck's Rocking Tip:
If you want to play with hair bands, then the best thing would be is to get a basic black one. You can buy single items like flowers, bows or other shapes like stars, hearts etc and paste it on the black hair band to get a different look every time.
Image: Shutterstock.com