Everything about this season's makeup has to do with colors. Last season red lips were the hot favorite, this season it seems to be pink. Even though most of us would prefer a more subtle shade for daily use, if done correctly, pink could soon become your favorite color to wear.
Hot pink lips are a growing trend and we expect to see this trend all through spring. And since there are so many different shades to choose from, you don't have to worry about not finding your perfect match. If you're bold enough to wear it, there's no stopping you!
Shades of Pink
While choosing the right shade, remember one golden rule; "blue means cool and red means hot". This means that you need to choose a lipstick with a blue undertone if you have a lighter or cooler skin tone, and you need a lipstick with a red undertone for a slightly darker or warmer skin tone. While this rule works for most people, there are exceptions to every rule. People with very dark skin tones must in fact wear darker lipstick colors. But then again, individual tastes must be taken into account.
Pink Lipsticks for Fair Skin Tones
Neon lips are an easy way to add an edge to any look. You could use it with a braided hairstyle and minimal face makeup or with an open hairstyle and a touch of bronze eye color. There are so many different ways to spice up your look.
People with fair skin can pull off almost any color. If your skin has a red undertone, lipsticks with blue undertones would suit you best without making your complexion appear too ruddy. If your skin has a yellow undertone, opt for a slightly brighter shade of pink with a lighter blue undertone. Avoid pale shades of pink as they will make your skin appear fairer without emphasizing your lips too much.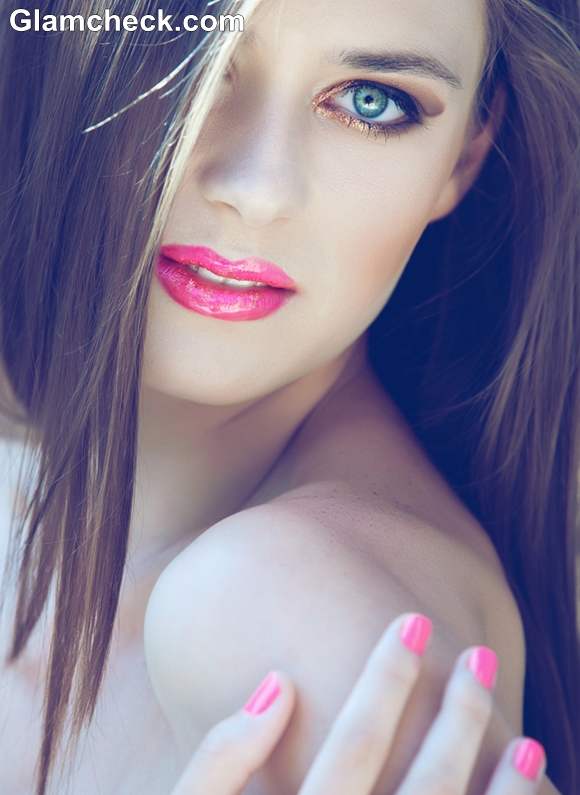 How to wear pink lipstick – for fair skin tone
To wear this glossy lip look, combine it with a matching nail polish, add a dash of bronze eyeshadow from the lower lash line all around to your upper lash and merge it with a line of kohl till the other corner of your upper lash. You could use a shade of eyeshadow that is a few shades darker than your natural skin tone to cover your eyelids. A hint of peach coloured blush and some mascara can complete your look.
Pink Lipsticks for Duskier/ Darker Skin Tones
People with duskier skin tones have a wider range of pink shades to choose from. Rose pink, dusty pink or orange-pink shades work well with this skin tone. Any color with a warmer or yellow undertone would work well. Although avoid very bright pink lipsticks. Berry lip shades are perfect if you're aiming for a more sensous look. Combine that with heavily lined eyelids along with some mascara and you've got yourself a great evening look.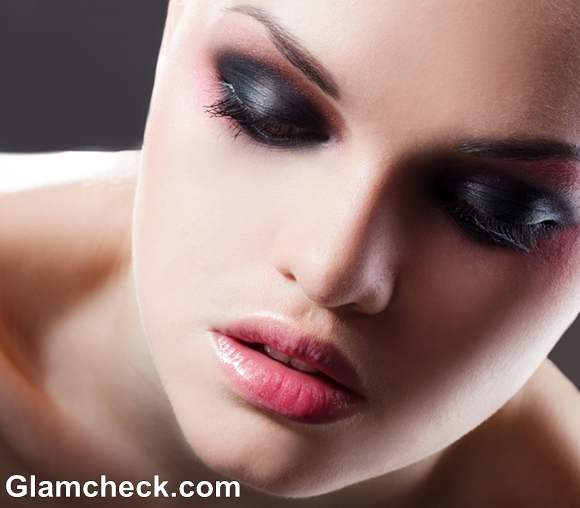 How to wear pink lipstick – for  darker skin tones
For people with darker skin tones, they should choose richer, darker shades of pink. If you don't have a very dark skin tone, you could also opt for a lipstick with a red undertone. Try to avoid very dark or light undertones. Selecting deeper pinks with either a blue or red undertone would be best depending on your skin tone and comfort level. Pale or light pink colours should be avoided as they do not complement darker skin tones. You could also use rich shades of berry, wine, plum or raisin for a more seductive look.
Pink Lipstick and the Shape of Your Lips
The real trick while choosing a pink lipstick is taking the shape of your lips into account along with your skin tone. This will enable you to make your lips appear fuller and in shape. It is believed that the fuller the lips, the darker the shades of pink that can be worn. And people with thinner lips look best in lighter shades of pink. Again, remember to keep in mind that your skin tone must be taken into account while choosing your lip color.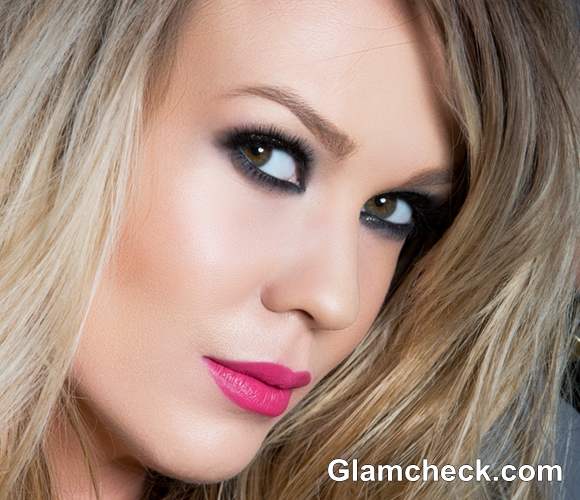 How to Apply Pink Lipstick
Here are a few pointers while applying your lipstick:
Apply a lip primer for the lipstick to last longer. You could use regular foundation.

Apply a matching lip liner to ensure that the color stays within your lip lines and gives your lips a defined edge. A transparent lip liner can work too.

Apply your lipstick with a lip brush or from the stick directly. A blending brush helps give a perfectly smooth finish to your lips.
Make sure to blot the excess using some tissue paper by holding it in between your lips and pressing inwards.
A shimmering gloss applied over the base color is another option to enhance the beauty of your lips.
What to Wear with Pink Lipstick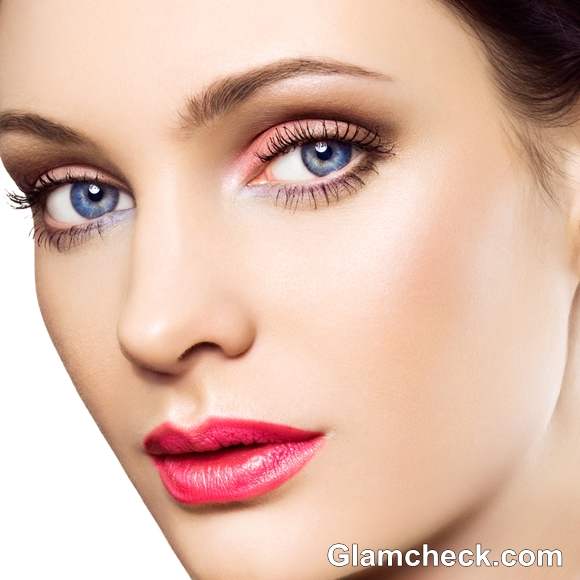 what to wear with pink lipstick
If you plan on trying out a very bright shade of pink or fuschia lipstick, make sure you don't feel uncomfortable flaunting it. If you have any doubts, save this look for a special event or a night-time party.
Also while selecting the right eyeshadow, avoid pairing up bright colors together. These combinations may look great on the runways, but may be a lot harder to pull off in bright daylight. For example, don't use a bright pink lipstick with a neon blue eyeshadow. Instead, you could opt for lighter or more subtle colors for a daytime look.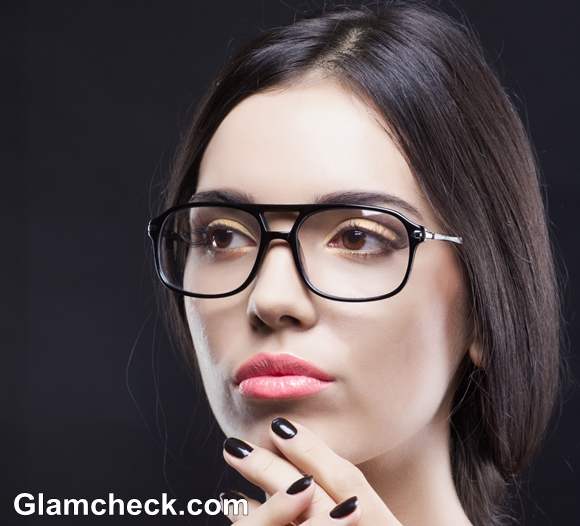 Tips on how to wear pink lipstick

Shades of coral pink are another great option for a daytime look. You could use a tinted gloss initially and then switch to a slighter darker shade of lipstick. Coral pink shades can work for both casual and formal outings. You could also combine a lipstick and gloss for a more sensual daytime look.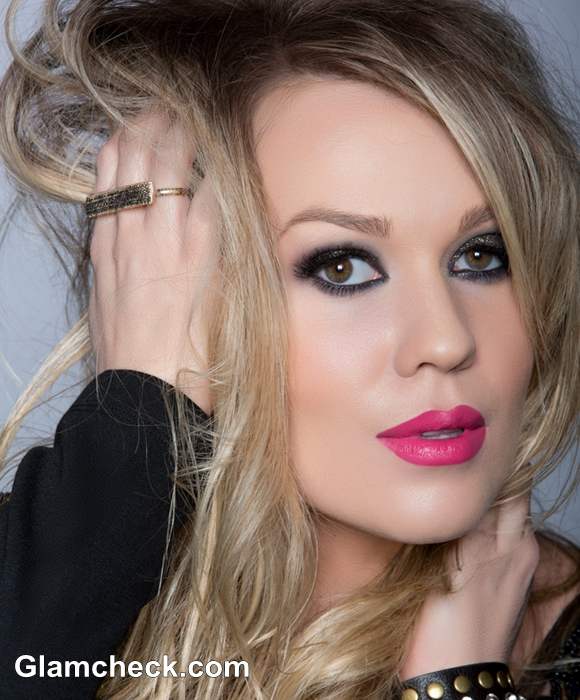 For those of you who would use pink lipstick as an occasional change from their comfort zone, try experimenting with shades and color combinations. Combining a smokey eye look and mascara  with pink lips is one sure way of getting it right.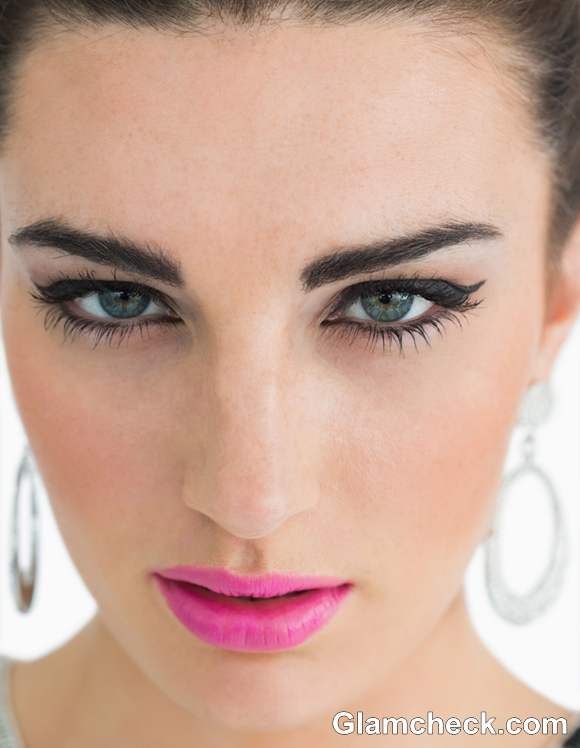 Makeup with pink lipstick
Also try creating a winged eyeliner look to use along with your pink lipstick for an added touch of glamor. A light blush over your cheeks is all that is required besides the liner and lipstick. That extra flick of  black liner is sure to get your eyes as noticed as your lips without going overboard with too many colors.
As far as clothing is concerned, pink lipstick can be worn with almost any clothing. Not only can you wear it to work or formal events, but to casual events too. And because there are so many shades to choose from, you can team it with black, white, pink, blue, yellow; almost all the colors you can think of. Please do remember to keep your makeup as simple as possible and choose your lip color carefully.
Tips
Here are a few tips for you for the right pink lipstick look.
Make sure to keep things simple. The brighter the lip color, the simpler the outfit and accessories used should be, especially for a daytime look.
Try adding a few lash extensions or a pair of fake eyelashes to help your eyes stand out too.
If you plan on using a blush along with your pink lipstick, try selecting a nude color to make your lips stand out more. You could even try a light shade of peach or beige.
If possible, test the lipstick color before you buy it. Make sure the color suits your skin tone. And for best visual results, try looking at the color in natural light rather than under the lighting at a store.
Bright pink lips can look artificial at times. To avoid that from happening, make sure to apply a moisturizing lip balm underneath.
If you want to use a lip liner, stay away from darker shades and choose a shade similar to your lipstick color instead.
All that is left to say is, "Be ready, because pink is the new red".
Shutterstock