Fashion accessories are the items that complement an outfit and add colors, dazzle, glamor,class and style to it. Footwear, jewelery, belts, hats, sunglasses gloves, handbags, leggings and scarves are just a few names, to mention here.
However, the functionality of fashion accessories can't be denied. Like, the hats protect the face from sun, while the gloves keep hands warm in winters. Let's find out more about fashion accessories.
Footwear: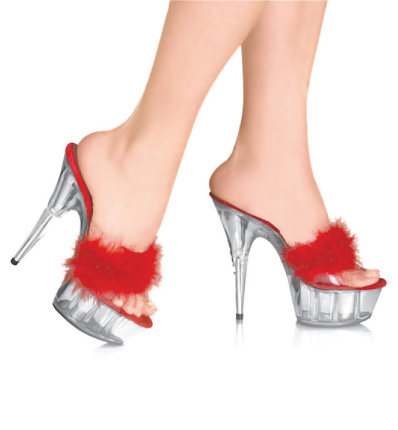 These are one of the most important fashion accessories. Outfit teamed with the right kind of footwear completes the look. Footwear with different heel lengths can help you appear taller.
Jewelery: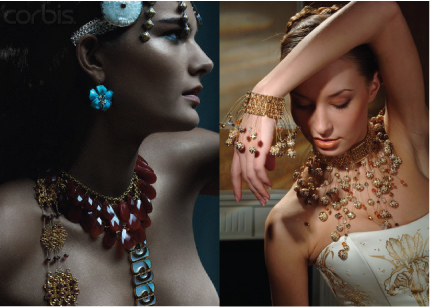 These include earrings, bracelets, anklets, chains, rings, neck pieces and armlets. These fashion accessories are wardrobe staple of all women. Every woman likes to adorn herself with some or the other precious and exotic piece of jewellery. They not only add to the look but also help to correct body flaws. One can also focus their positive body assets as well as camouflage small body flaws by experimenting with these fashion accessories.
Belts: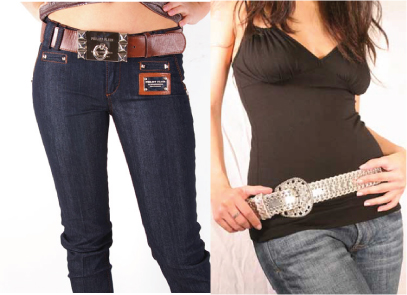 Belts make for one of the most important fashion accessories.They are rectangular stripes that can be made up of clothes, leathers or other metals and are worn around the waistline. They help to define the waistline. Mostly worn with Jeans, belts help to provide a better grip to the garment, at the waistline. These days they have gained more popularity with dresses like sheath dress and shirt-dress. A wide and a narrow belt can create a huge difference with the entire look. Like jeweleries, they too help in correcting the body flaws. Find more on belts for formal and casual occasions.

Hats: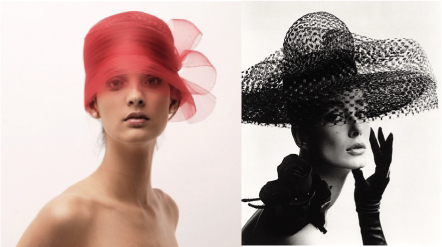 Hats are available in a variety of material. They protect the face from heat and harmful ultra-violet and other radiations emitted by the sun, during the summers. These fashion accessories are also a beach essential.
Sunglasses: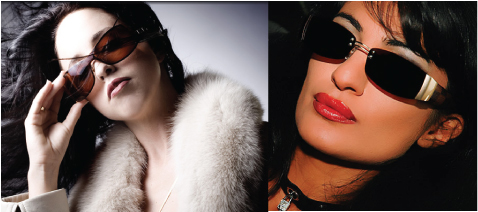 Sunglasses are stylish and functional fashion accessories.They not just protect your eyes from heat and dust but a right pair can also make you look very chic, sexy and hot. However, one needs to consider the shape of their face, while purchasing a pair for themselves.
Go for a rectangular frame, for a round face.

Go for a round frame, for a rectangular face.

Go for huge glasses, for an oblong face.

Go for a cat-eye-shape frame, for a diamond/ triangular face shape.
Gloves: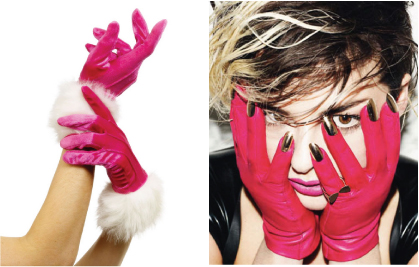 These fashion accessories keep your hands warm during winters. Gloves made of nets or laces too make you appear more feminine and elegant. They can be worn at formal parties or for a prom night. Black lace gloves may help you appear more sensuous and appealing.
Handbags: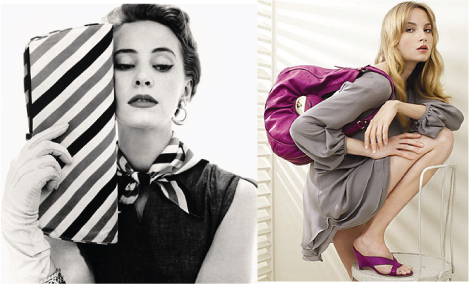 They are one of the most useful and stylish fashion accessories. For many women, their handbags make their fashion statement. The bigger ones are ideal for daytime whereas, the smaller sophisticated ones such as the clutch bags are good for evenings. Handbags not only add style to your look but they are also useful in storing and carrying your useful items.

Leggings: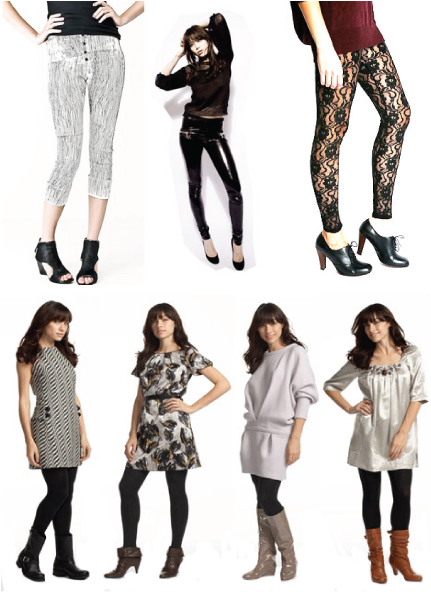 Available in different materials, these are woman's must haves. Just slip into you favorite pair of leggings with shirt-dress or a tube-top dress and get the chic look. Read more on leggings.

Scarves: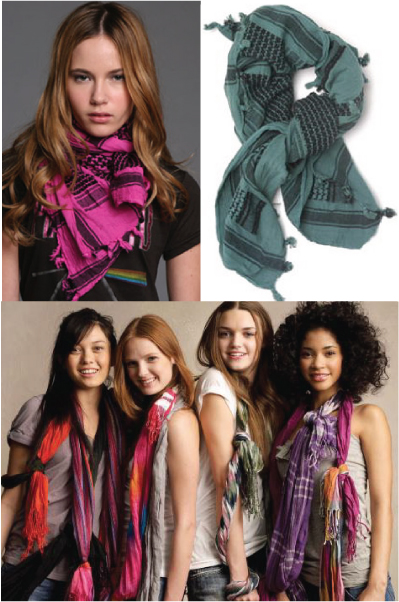 Scarves make you appear chic and sexy. Experiment with your scarves and wear them as a bandana, tie them around your neck or around your wrist. Want to experiment more…then simply slip it into the loops of your favorite pair of jeans. Go for lemon, green or orange color chiffon scarves in summers. Opt warm colored wollen scarves or stoles during winters. Plz refer a separate article on how to wear a scarf.
Fill up your wardrobe with these essential fashion accessories.