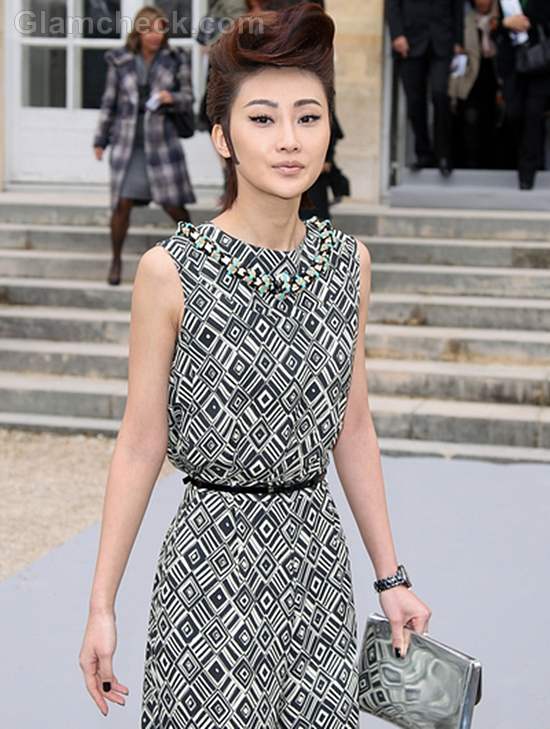 Chinese actress Li Xiao Lu's outfit was worth a second look as she attended the showing of Christian Dior's Fall/Winter 2012 Collection as part of Paris Fashion Week at the Musee Rodin in Paris, France on March 2. 
The 29-year-old wore a geometrical-patterned jumpsuit with a slim black belt accentuating her incredibly waif-like waist. The jumpsuit was a loosely-fitting affair with a high neck and no sleeves. The fact that it was slightly baggy emphasized her skinny frame all the more.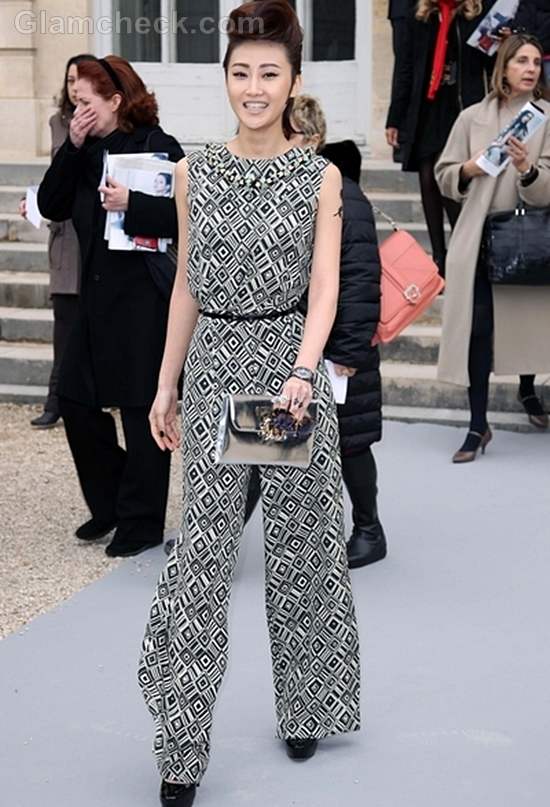 Li accessorized the outfit with black heels, a men's watch, a silver metallic clutch purse with a reflective surface and an interesting necklace which added the subtlest hint of color to the outfit but was mostly drowned out the by the bold pattern of the jumpsuit.
Perhaps the most admirable part of Li's ensemble was her dramatic Elvis updo with sideburns included! This unique hairdo was the defining point of her outfit and gave it a much-needed boost to make it Fashion-Week worthy.
Her look was given the finishing touches with nude lips, cat's eye makeup and black nails.
Image: P R Photos