Another highly-anticipated awards show come and gone, another host of good and bad fashions to lust after or cringe at. The 47th Annual Academy of Country Music Awards held at the MGM Grand Garden Arena in Las Vegas, Nevada on April 1 gave us a lot to talk about. However, the topic on all the fashion forums is about who pulled off the better red carpet look between reigning queens of country music, Carrie Underwood and Taylor Swift.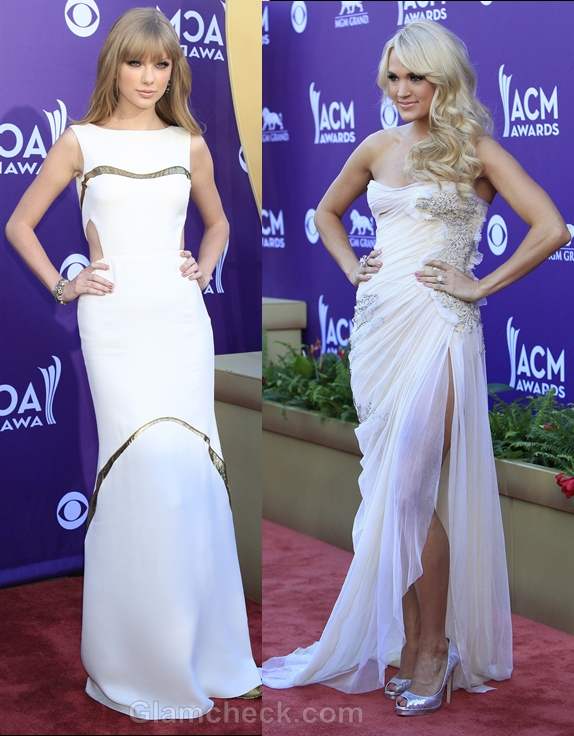 Both ladies brought their A-game to the event so even we can't quite agree who did it better. Which is why we're going to leave it to you to decide.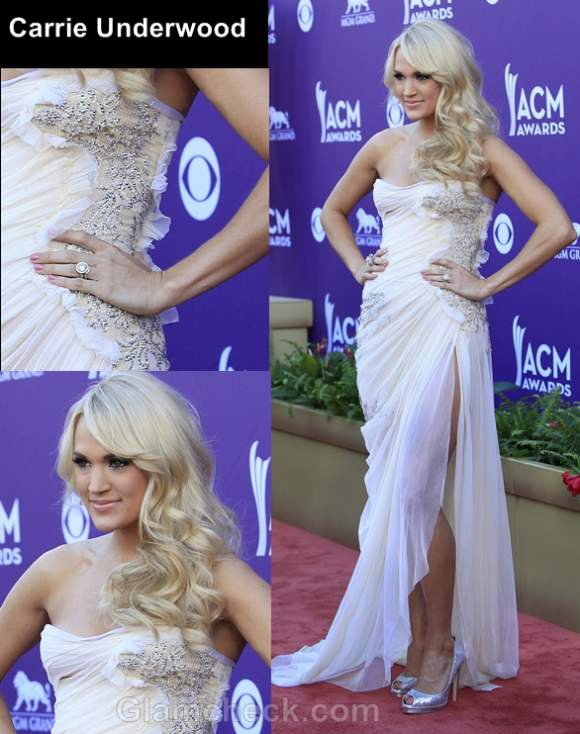 Carrie Underwood wore an off-white, almost pale yellow, strapless gown with a thigh-high slit and a trail. Embellished vertically on the side of the bodice and on the skirt, the Abed Mahfouz creation was accessorized with silver peep-toe heels by Oscar de la Renta and diamond rings and earrings. Carrie finished off her look with dark eye makeup while her blonde her was swept to the side in her signature large curls.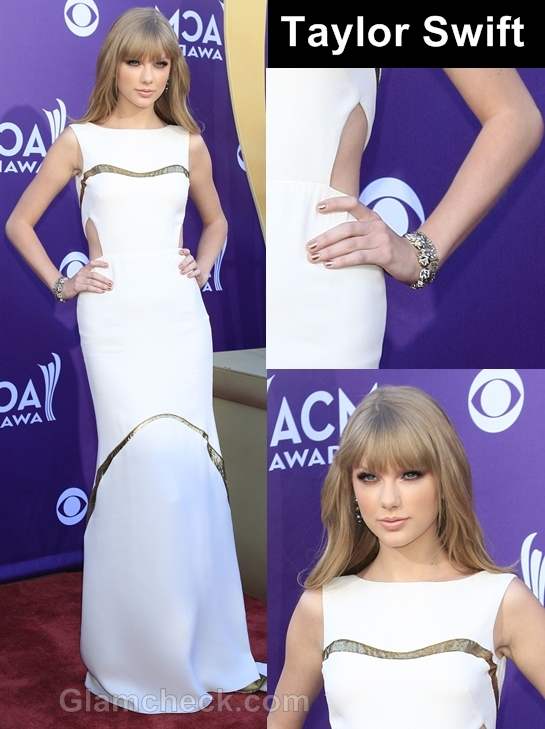 Taylor Swift, who won the Entertainer of the Year award, wore a sleek, full-length white gown from  J. Mendel's Fall 2012 collection. The sleeveless number featured a defining gold horizontal stripe along the bust and skirt as well as cutouts at the waist. She accessorized the outfit with criss-cross platform heels by Christian Louboutin and subtle jewelery by Loirraine Scwartz. Her hair was left loose and wavy with her bangs combed down the front. She too chose to let her eyes be the focus of her makeup with fake eye lashes drawing attention to her peepers. We were expecting her usual coral lipstick and were a little surprised on beholding her nude lip color.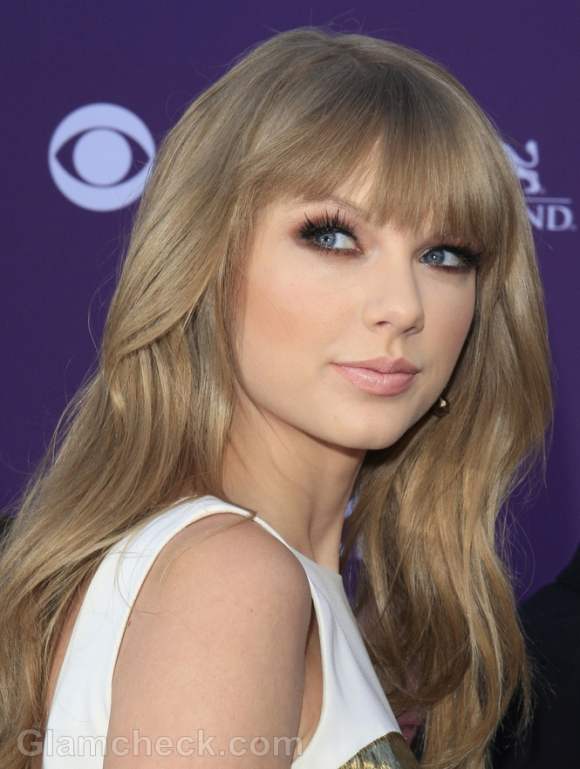 We have to say that although both girls wowed us with their red carpet looks, we were pleasantly taken by Taylor's shift from her usual sequined ensembles and red lips. Don't get us wrong, she always looks pretty stunning on the red carpet, but her looks so far have been a little girly with definite veering towards ballerina frills and doll-like makeup. Here, she looks elegant and all grown up. The clean cut of the dress and the more refined makeup choice have elevated her to red carpet diva.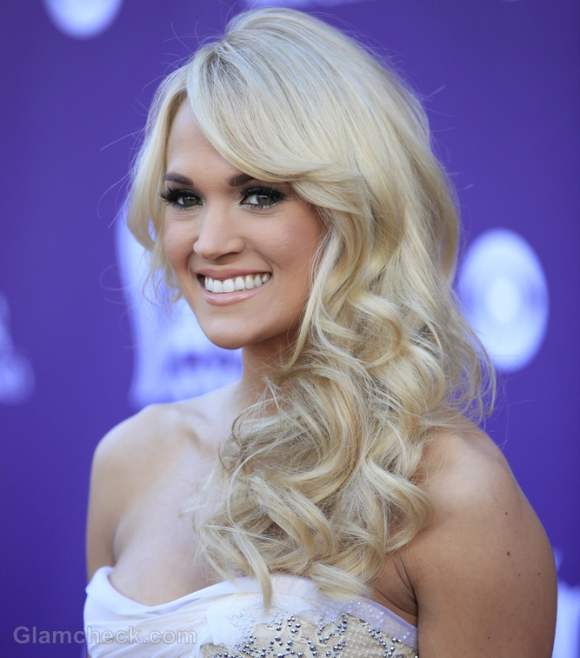 Carrie's look, on the other hand, excels at being flamboyant and picturesque. Her patent side-swept curls never get old and her princess-like carriage is enough to make up for the lack of innovation in the cut of her dress.
So who gets your vote? Does Taylor charm you more with her simple but sophisticated style? Or do your find yourself enamored by Carrie's undeniable sex appeal?
Image: Shutterstock