After days of spell-binding catwalk presentations, Paris Fashion Week at Grand Palais in Paris, France came to an end on March 7. The most prestigious fashion houses in the world showcased their Fall/Winter 2012 lines. Color, leather, feathers, fur and embellishments dominated almost every collection. Fashion house Leonard showcased theirs on March 5, with patterned fabrics and fur detailing taking center stage.
Maxime Simoens, creative director at Lenoard for a short spell starting in October, made his deubut for the fashion house at this presentation. It's a shame that his exquisite collection was over-shadowed by rumors that he would be leaving Leonard to fill in the recently-vacated post of creative director at Dior (which he did).
The Eastern influence was there for all to see in the chiffon blouses that were embroidered with cherry blossoms, some over filmy fabrics for day wear and others embellished with sequins and given fur detailing for evening wear.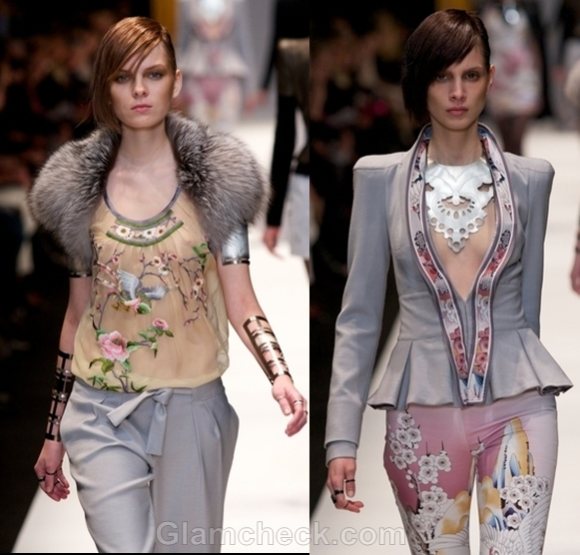 The flowery print was also spotted on skin-tight pants paired with a grey jacket that showed off a low-cut neckline.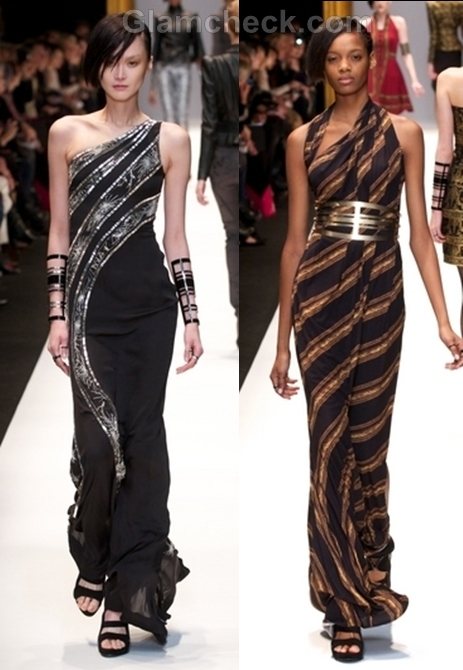 Of the evening gowns presented, one featured silver detailing on flowy black while the earthy brown of the fabric was the limelight of the other.
Something else that most people missed when viewing the Leonard Fall/Winter 2012 Collection is how the line is so obviously inspired by Kate Lanphear, style director at Elle. Everything from the asymmetrical cropped hairstyle that the runway models sported to the black-on-black outfits is couture Lanphear. Recognizing her personal style on the catwalk, she stated that she was touched but mostly shocked since she had never dreamed that a girl from the mountains of Virginia would influence design in the fashion capital of the world.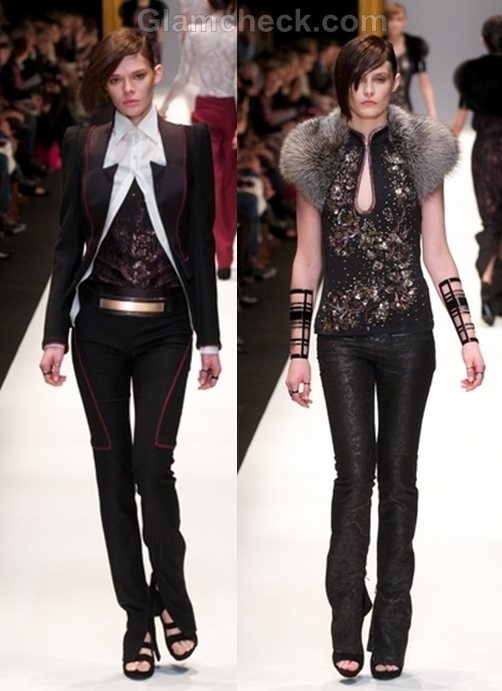 All in all, Leonard's Fall/Winter 2012 was one that got little attention but which stole the show on many fronts.
Image: P R Photos