Camilla Pindexter was spotted shopping on Rodeo Drive in Beverly Hills, California on April 20 looking very stylish in an outfit that was put together using color blocking.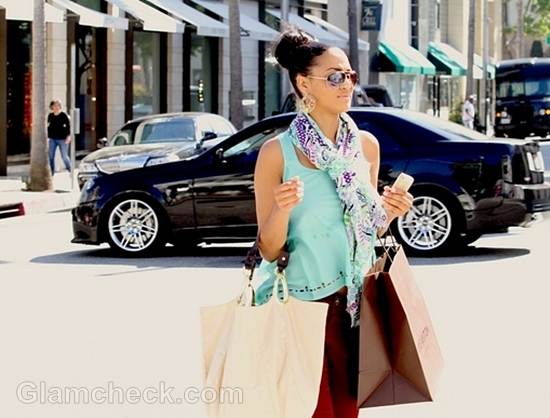 She donned a turquoise sleeveless blouse paired with red jeggings. She also tied a turquoise and purple scarf around her neck to spruce up the outfit, further accessorizing with hoop earrings, sun glasses, a large off-white tote with black straps and blue, peep-toe platform heels with cork soles.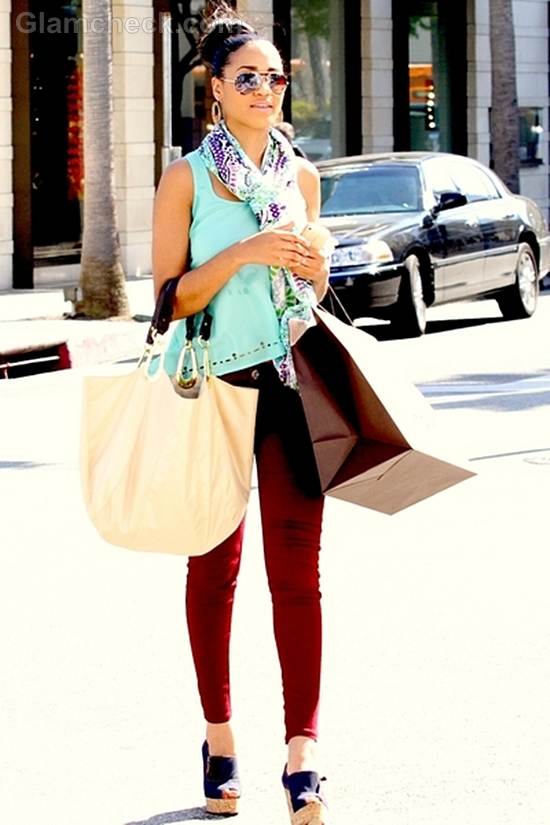 Her hair was pulled back in a simple but stylish sleek high bun while her makeup consisted of natural hues.
Get the Look
Color blocking is a great way to look trendy and well-dressed. This is an easy look to emulate even if you do not have a refined fashion sense or are not that into fashion.
All you have to remember is to use different colors to make up the different pieces of your outfit. Contrasting colors always look best and the brighter the colors, the better. Just be sure to take a little care so that you do not end up looking gaudy in your enthusiasm to sport this style.
You can utilize color blocking to liven up your work clothes, your day wear or even your gym outfit. Evening wear can also look very 'in' if you color block properly.
Image: P R Photos