Actress Milla Jovovich was seen sporting a pretty avatar at the amfAR's 20th Cinema against AIDS Gala at the Hotel du Cap d'Antibes, France. Ms Jovovich flaunted a milkmaid braid hairstyle that perfectly complemented her nude makeup.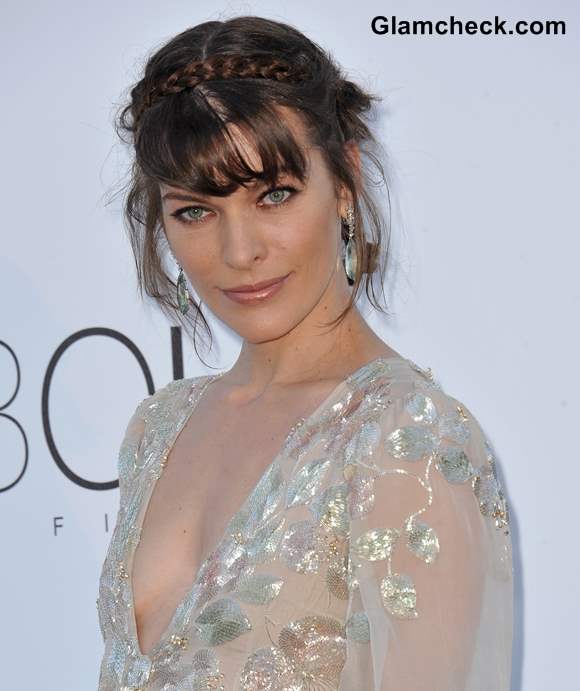 Milla Jovovich 2013 Cannes
This look is quite easy to do on your own and Glamcheck brings you the steps.
Get Milla Jovovich's Hairstyle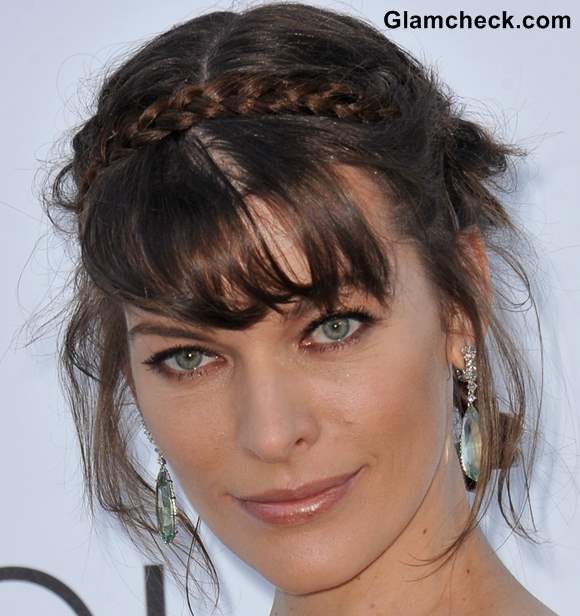 Hairstyle DIY Milla Jovovich Milkmaid braid
The milkmaid braid, as seen on Milla, can be easily made. All of you have to do is make a normal braid on one side of your head and cross it over the crown of your head and pin securely on the other side. Those of you who have short hair that cannot be braided – don't be disheartened. You too can sport this style. All you need to do is get your hands on fake braids – in a color close to your hair color. These are easily available in the market. Nowadays, you can also find hair bands that look like milk braids – so you don't even have to make or pin anything, but simple put those on your head and you are done!  

For the back part of the hair, you can do it up in a messy ponytail or bun, braided bun, or even a fishtail plait – the choice is yours!
Get Milla Jovovich's Makeup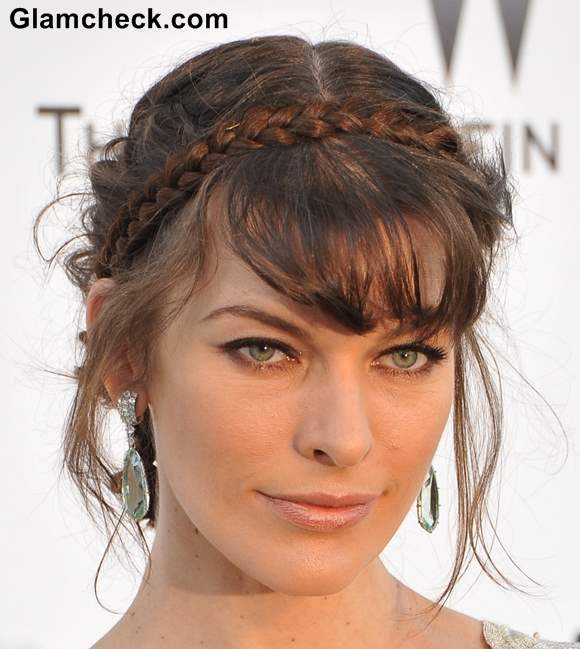 Makeup Milla Jovovich 2013 Cannes
Prepare your face for makeup by applying base – this could be a primer or foundation, or both of them applied one after the other.

Apply nude shimmer eye shadow all over your upper eye lid and along your lower eye lash line. Next take brown eye shadow and apply it deftly along your lower eyelashes, extending a bit towards the outer corner of the eye. Use eyeliner to draw a line close to the rim of your upper lash line. Finish the eye makeup with a coat of mascara.

Use nude blush on the apples of your cheeks to give your face a glow.

Finish by applying a shimmery nude shade of lipstick.
With these tips in hand, we hope you have fun recreating Milla Jovovich's red carpet looks. 
Shutterstock