Statement necklace have become more of an essential in any wardrobe now. They have the power to uplift even the most basic and casual outfit. Wearing them may seem intimidating to some of you still, but once you commit to having one in your closet – you would absolutely love it.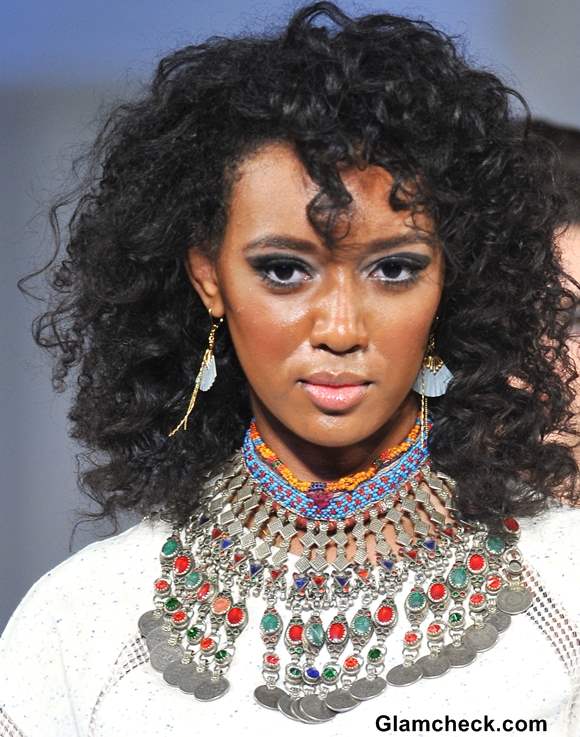 Tips for wearing the Tribal Statement Necklace – Style Pick
A statement necklace will focus the attention on your neck and give your outfit a talking point! But there are many kinds of statement necklaces – crystal encrusted, collar necklaces, lace, neon, feather you name it! But our style pick of the day is a bold tribal piece spotted at the runway of the Brigade LA Fall 2013 fashion show during STYLE Fashion Week.
What makes it our favorite today is the many techniques that you can see in the necklace and the fact that it sits so close to the neck and reaches all the way to your décolletage. Complete with bead work, encrusted stones in a multitude of colors and the silver coins to hang, we love every bit of it.
Tips for wearing the Tribal Statement Necklace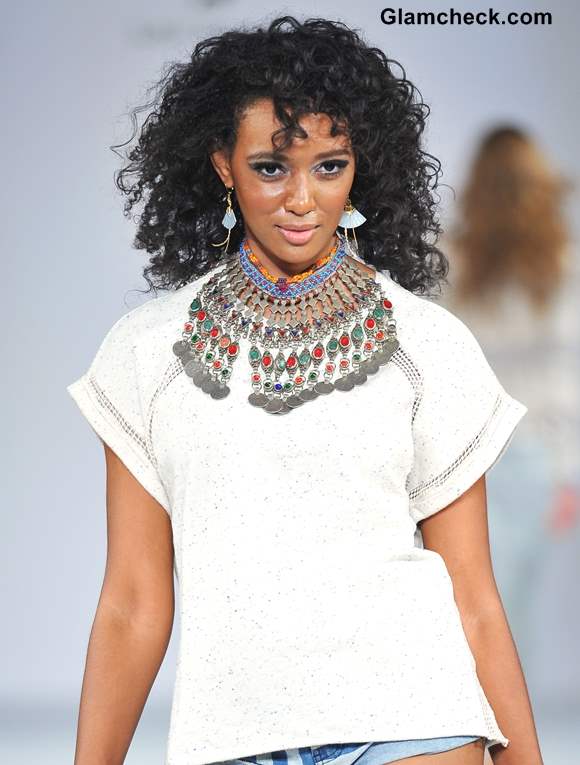 Tips for wearing the Tribal Statement Necklace Brigade LA Fall 2013
Regardless of the model pairing up earrings with the necklace, in real life we say you skip them. It will get too over-the-top otherwise.
Choose a neutral round neck blouse with this one, say black or white. This way the necklace will remain the focus.
In case you want to go even bolder, you can also think of wearing a tangerine blouse.
Pair up the blouse with pants or a maxi skirt for maximum impact.
A low-cut solid color maxi dress will also let compliment this necklace a lot.
Take a cue from the model for the makeup to go with necklace. Since it is high up the neck, go for a nude or pastel lip color. Define the eyes more.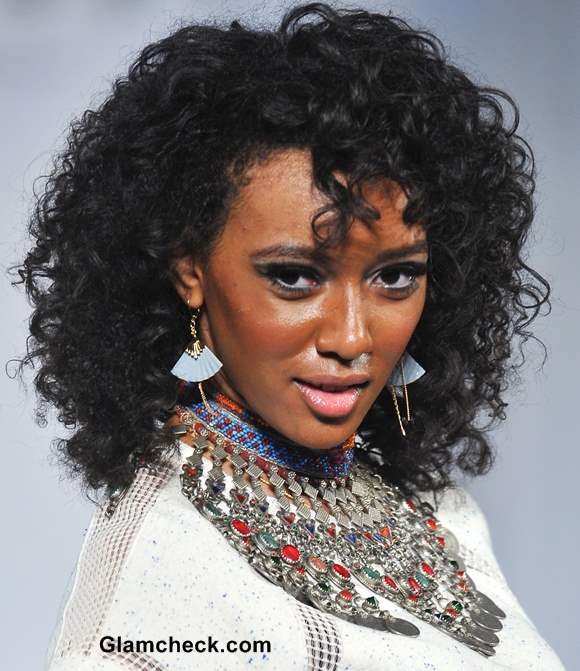 How to wear Tribal Necklace
So take a chance on the bold statement necklace, you will be happily surprised by results and be deemed very fashionable and chic.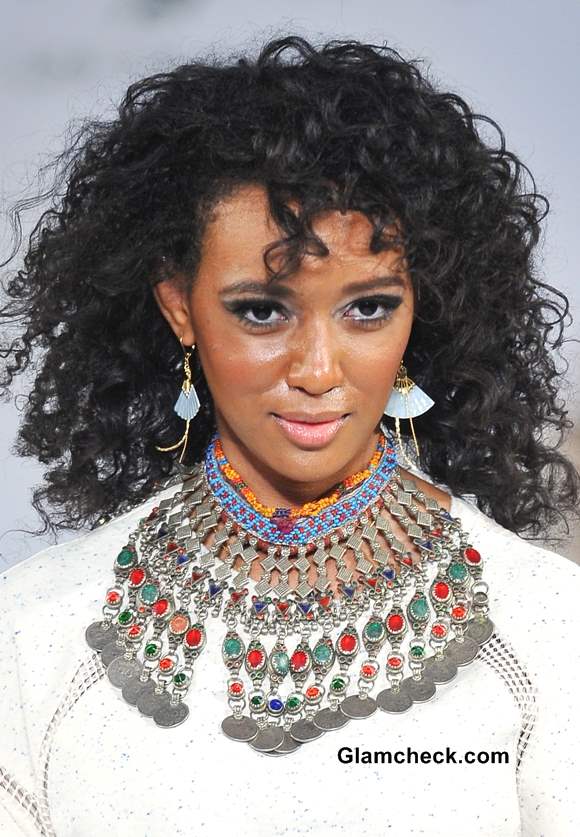 Tips for wearing Tribal Statement Necklace
Image: Shutterstock