Actress/singer Kat Graham has this uncanny knack of picking some pretty awesome hairstyles that are not only very sexy but are also doable. Here she is in another surefire winner as she attended the Wango Tango Concert at The Home Depot Center in Carson, California on May 12.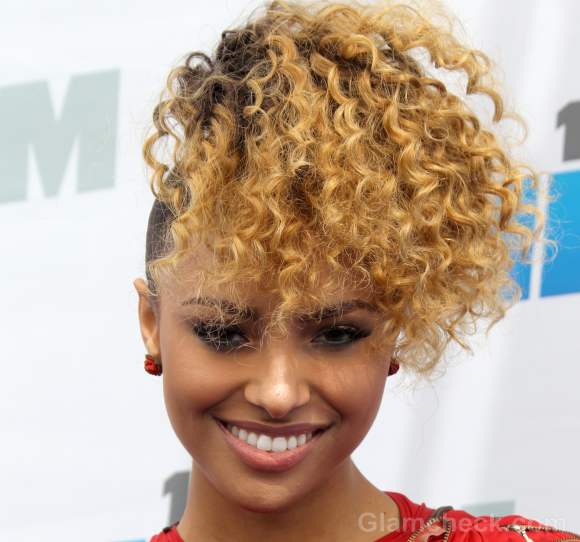 The dusky stunner's brown and blonde tresses were swept high onto her head, the sides of the hair straight and sleek. The ponytail that her hair was swept into was a mass of tiny curls which were styled to fall on her forehead like bangs.
What we love most about this hairdo, apart from its beauty and ferocity, is how practical and feasible it is. You know how you see these magnificent hairstyles on the red carpet but feel you simply couldn't pull them off without a battalion of hairdressers to help? Kat usually sports more real-world for the real-girl hairstyles which makes it easier for us to relate to her.
Image: Shutterstock