Like everything else the forms of footwear have come a long way from whatever we can figure from the fashion history. The basics are always driven by the need for protection thus giving rise to various accessories. Thank god for the never ending need for change that our choices continued to evolve and this evolution did not let the ' basic need' be reduced to just that but has grown into an industry and a fascination as a result of which year after year and seasons in terms of fashion we would not have seen some of the most exotic shoe designs created by the footwear geniuses of the world.
Footwear Trends are more often than not, a great amalgamation of the picks from the past with a twist of the contemporary. Seeking inspiration from literally everything around us, change is a constant entity and same is the case with the favored wedge heels which have constantly been on and off the fashion scene. The pattern reassures us that these disappear only to come back in a new avatar and that is what makes them so exciting and worthy of a major trend slotted for the Fall/Winter 2012. Here are the forms the super wedges will be taking this Fall/Winter:
Color Blocked Wedges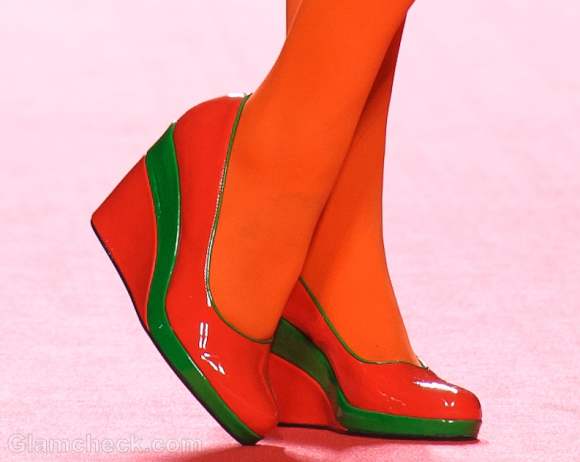 If you are an avid fashion follower then this trend will be no surprise for you. The color block just doesn't seem to budge off the fashion scene and has truly dominated it in every possible way so that explains the wedge styled heels too. Wedge heels in bright patents were a perfect match for Agatha Ruiz de la Prada's color blocked collection.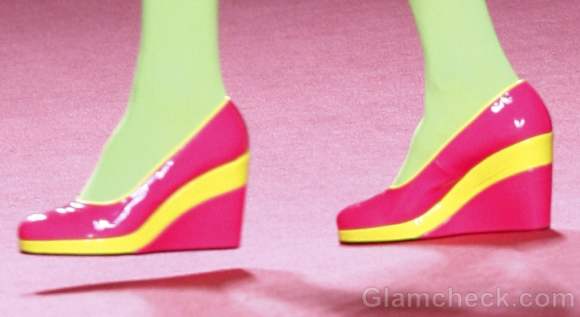 The collection saw all the major trends blended into one showcasing neons, color blocking and fur. Naturally, the shoes fit the bill of a color blocked outfit perfectly but one can also tone down by pairing these with suitable monotones.
Futuristic Wood Wedges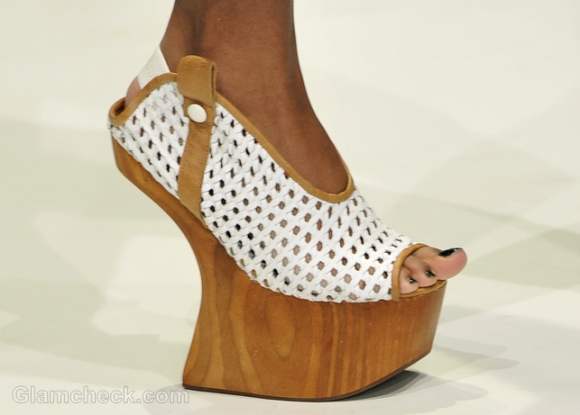 With futuristic aesthetic approach the wooden wedge heels crafted for Dima Neu's Fall/Winter 2012 collection definitely has a lot of high fashion appeal and its earthy tones make it a steal as it is one of the most versatile pieces you would love to own.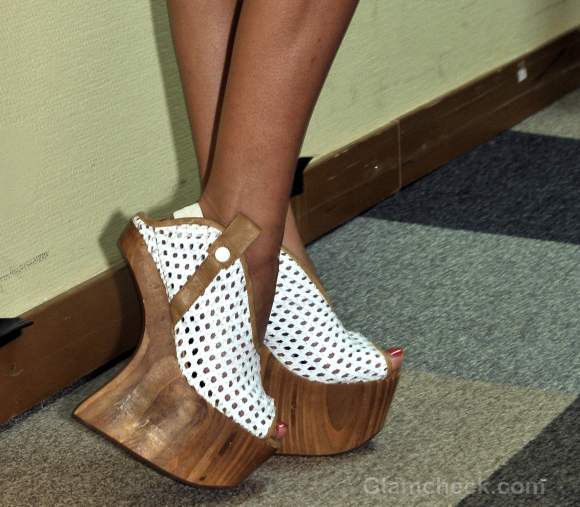 These pair of wedges are a powerful tool to instantly uplift any fashion look one is striving for.
 The Closed Wedges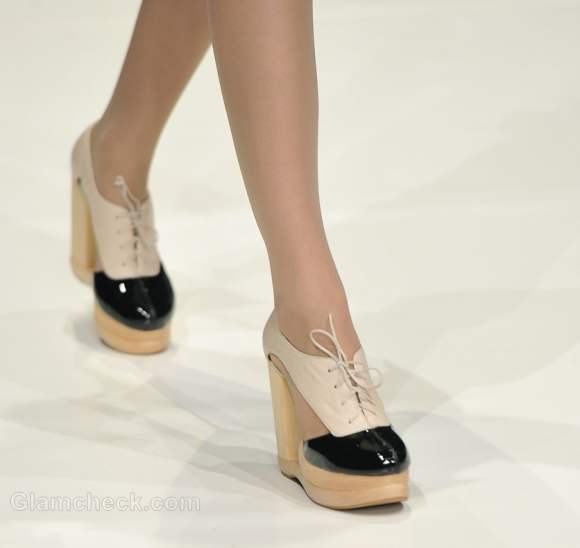 Closed shoes have an appeal of their own out of which the pumps are everlasting and brogues are the ongoing fad. Hence, the wedges have been transformed into these adding a touch of quirky formal to anything you choose to wear these shoes with.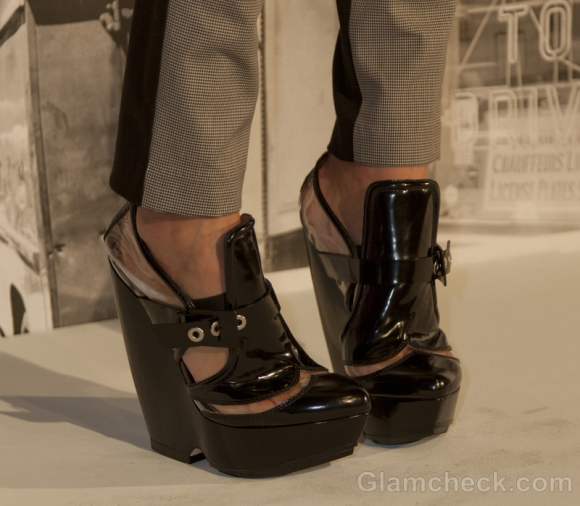 Dima Neu revealed the brogue style and the LAMB collection by Gwen Stefani spelled the pump version of it for their respective Fall/Winter 2012 collections.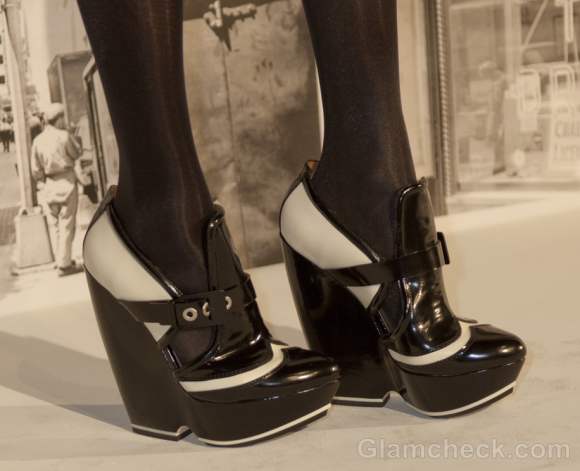 The Boot Style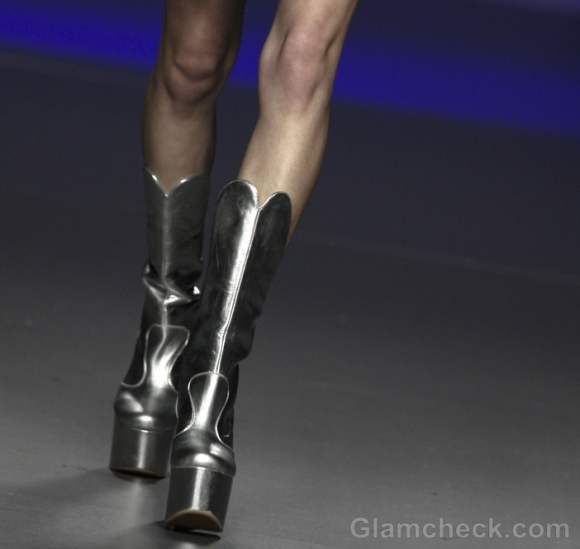 Few styles are so typical of a fashion season that the world of fashion can't do without and hence every other passing trend is incorporated with these and a good example of that was a metallic boot with wedge heels by Maria Escote which made a fantastic match for a short shimmer dress and has a great styling spectrum and potential so will be any fashionista's delight.
Studded Affair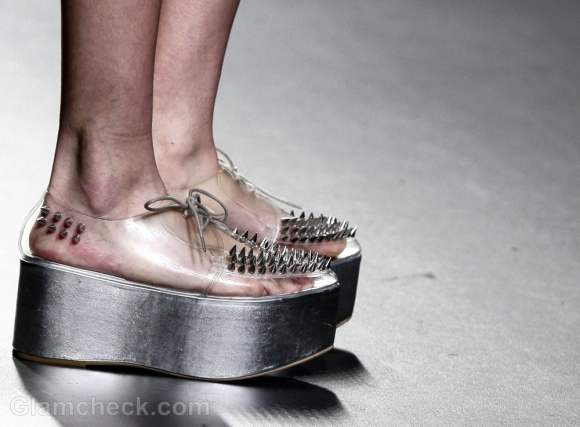 Cinderella's glass slippers are dainty anymore. The 2012 version of it is studded with coarse spikes and a chunky wedge forming the heel. The flat form of it spells every  bit of comfort and is a unique piece to own.
Wedges, when in fashion score a lot over other options with its clear comfort that it offers without compromising on the idea of the height that footwear is supposed to give.
Image: Shutterstock