As TV hostess Kerri Kasem arrived for the 37th Annual Gracie Awards Gala at the Beverly Hilton Hotel in Beverly Hills, California on May 22, her dress did not at first make much of an impression.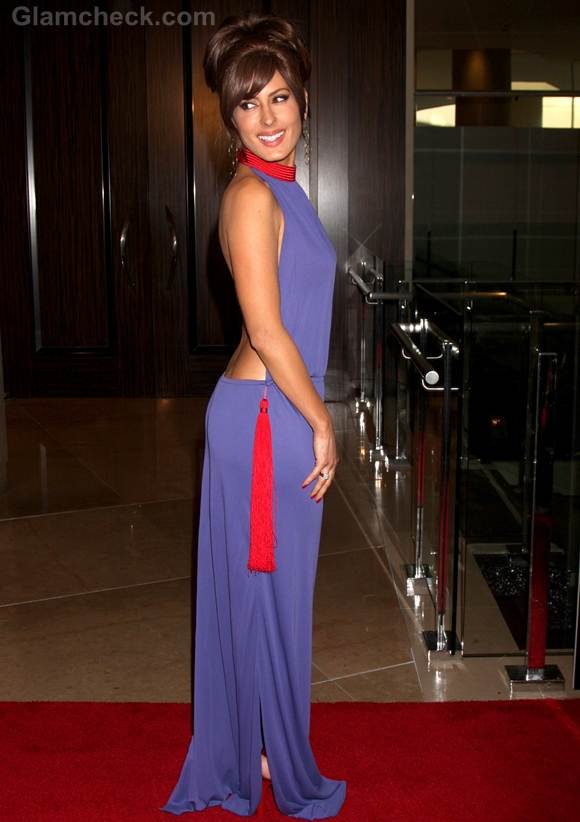 Sure, it was pretty and the blue suited her skin tone, but we felt initially that it was too simple to be worth more than a passing glance.
Then the brunette beauty turned around and revealed in more ways than one why she had decided to sport this number on the red carpet. The dress isn't your garden variety of backless gowns – it literally had no covering on the back at all.
Viewed from behind, Kerri sports bare shoulders and a fully bare expanse of back just a tiny bit short of her buttocks which is where the skirt of the dress begins.
A great way to show off a LOT of skin while still appearing modest, don't you think?
Image: Shutterstock