Austraian actress Nicole Kidman may have arrived late at Cannes, but that does not mean she made any less of a mark. Her hairstyles alone have been rather news-worthy these past few days. Check out the red-haired beauty's versatile hairstyles at 2012 Cannes Film Festival.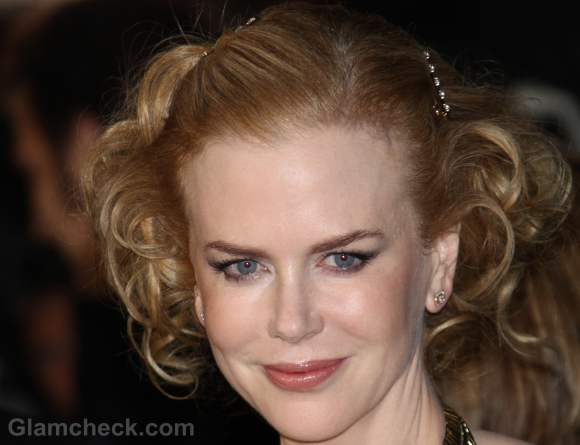 At the Cannes premiere of 'Hemingway and Gellhorn', Nicole's shoulder-length hair was styled in intricate curls which were then pinned back and up away from her shoulders. There are few women who can take your breath away like Nicole can, and this curly hairstyle just magnifies that essence in her.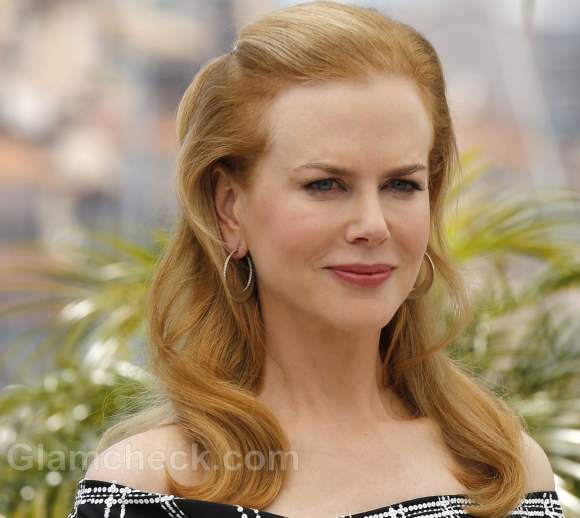 Nicole exuded elegance and grace as she attended the photocall for Cosmopolis on May 25. Her hair was slightly wavy, pinned back at the crown, with just a hint of a curl at the ends.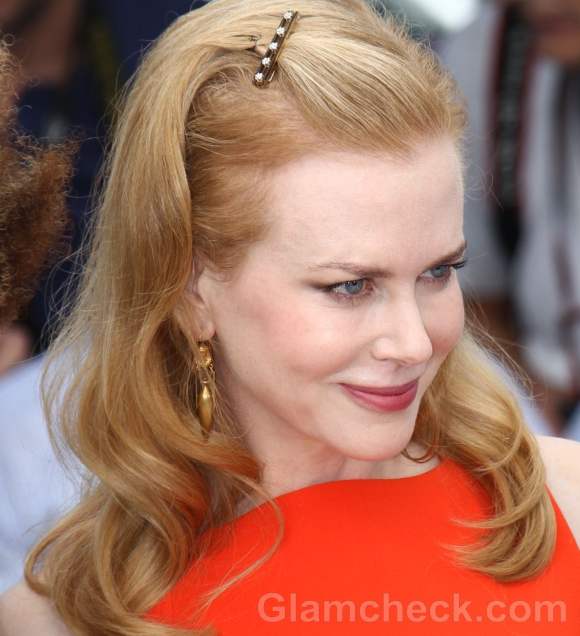 She sported a similar style on May 24 when she attended the photocall of The Paperboy. Held back with an embellished pin at the crown and behind the left ear, the rest of her hair was soft and wavy, falling into light curls at the ends.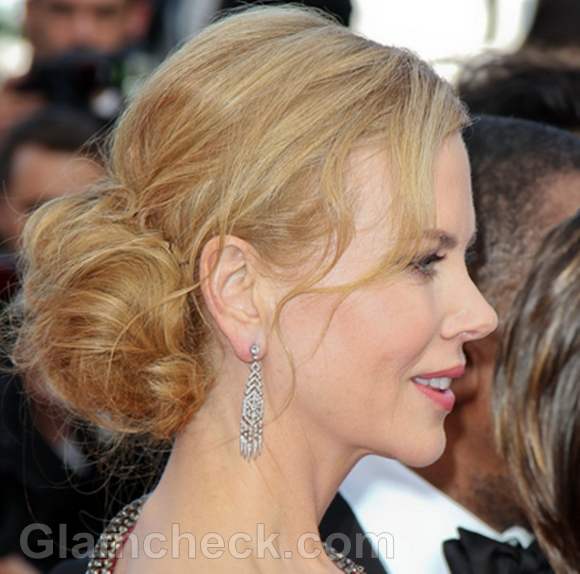 At the premiere of The Paperboy that very same evening, Nicole was the picture of femininity in her uber-gorgeous, low-hanging, messy bun.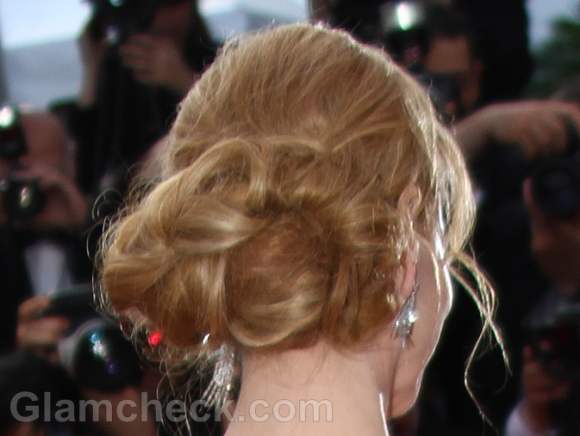 Would you check out that detail? It's a work of art, just like her.
Image: P R Photos, Shutterstock