Who said that the librarian look has to be stereotypical and all about "a white shirt paired with a black skirt", as shown in popular culture. You can jazz up the style and come up with your own interpretation, just as seen in the picture here. This look is not only appropriate for a heavy day of researching at the library but also for a day when you have to spent hours in your class at the campus.
You would also be surprised to know that many guys dig the "geeky" look, so you could also impress that special someone with this particular attire. So, here we take you through a quick tutorial on how to rock the look with this funky librarian avatar.
Rock the Fashion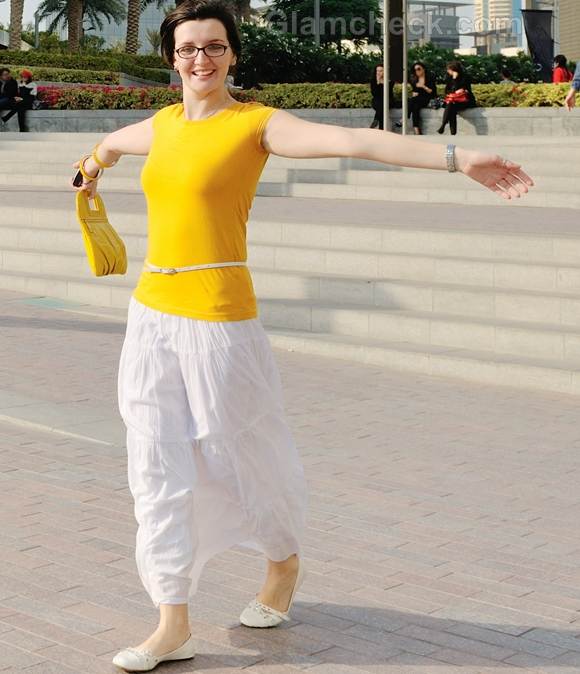 Rock the Look : Funky Librarian
Wear a bright colored yellow top with a pair of white long gypsy skirt. Stick to fabrics like cotton for the top and choose a linen skirt. The top should fit you snugly. You can opt for colors like bright shades of pink, lilac and blue instead of yellow. Do not wear something that is loose since the skirt is a billowy-flowy one, and too much of such a fitting can make you look bulky. Keep the top solid without any additional prints or designs. The aim here is to give a very serene and calm effect, so stay away from extra frills.
Rock the Beauty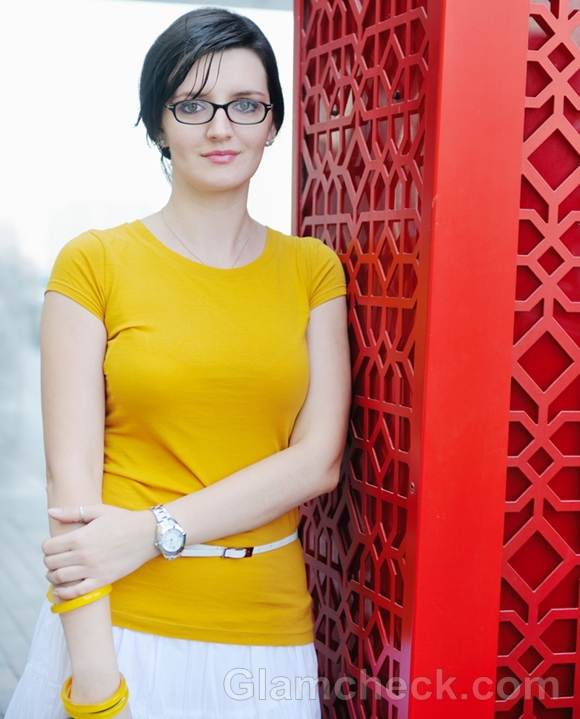 The makeup should be kept as natural as possible, however you can accentuate your eyes so that they can shine through spectacles. Rim your lower eye lid with black kohl. Apply a thick line of eyeliner on the upper eye lid, and stop right at the corner of the eye – do not extend it. Use two to three coats of mascara to make your lashes stand out, which in turn will make your peepers look really big.  And, you will need that to give a mysterious  and sexy touch to your eyes so that they elude magnetism from behind the glasses.
You can keep the rest of the face bare. At the most, you can apply a thin lip balm like gloss in pink and add a touch of blush – if you really feel like it.
For those of you who have long hair – tie a side fishtail plait.
Rock the Style
The key accessory here are the spectacles. However, this does not mean that this look is not for those who do not wear glasses. All you have to do is get yourself powerless black framed glasses.
Do not forget to add a dainty belt to your outfit, in the same color as the lower you wear. This will add more shape to your body.
Choose thick bangles and a cloth bag that matches your top. Wear flat ballerinas that match the long gypsy skirt. You can also try "Jodhpuri" footwear.
Glamcheck's Rocking Tip
You could wear a harem pant instead of a skirt. Alternatively, you can also try out an "Indian Dhoti Salwar" in white. If you do not know where it would be easily available then get it custom made. You can get the cloth from a fabric shop and get it stitched.
Image: Shutterstock.com