The New York Exhibition Celebration of Karl Lagerfield and Carine Roitfeld's new photo book "The Little Black Jacket: Chanel's Classic Revisited" which kick started on June 6 at the Swiss Institute in New York City was one of the fashion events of the year. All the celebs who attended were dressed in their finest as they tried to outdo each other at the do.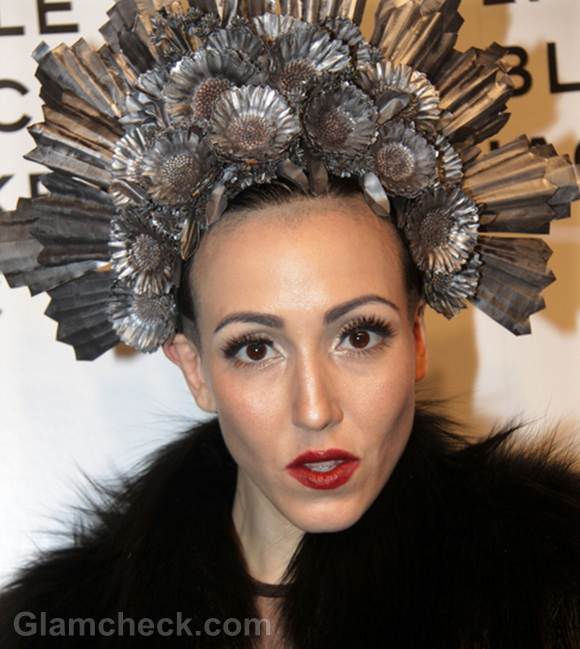 Take Michelle Harper, for example. The fashion-forward beauty sported an elaborate silver headgear with a floral motif. Sunflowers were the design of choice, emblazoned along the crown, with pleated silver pieces jutting out along the back like some exotic crown.
The headgear ensured that she was noticed even in a room full of celebrities – that's no mean feat.
Image: P R Photos