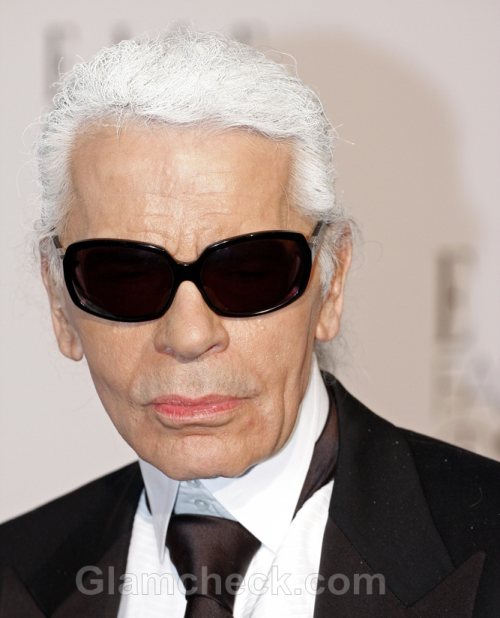 It's been a good week for Karl Lagerfeld. First, actress Drew Barrymore wore one of his bridal gowns to her wedding, then he went on to launch his new photo book at a week-long exhibition which was attended by a host of A-list celebs, and finally his kitten got on Twitter! However, Lagerfeld isn't satisfied with these accomplishments because he has revealed that he will be collaborating with Shu Uemura to come out with a new line of cosmetics.
The collection will be a limited edition containing 17 pieces and will launch in November 2012. The colors and the packaging will be selected by Lagerfeld himself. He has even photographed for the advertising campaign that will accompany the line.
This is an exciting collaboration and it's coming out just in time for Christmas. We can't wait to see what they come up with.
Image: vipflash / Shutterstock.com