Socialite Kim Kardashian looked so hot when she was launching her perfume at Lord & Taylors on September 6 that we're pretty sure that people must have had a hard time concentrating on the scent. Every aspect of an ensemble contributes towards the final success of a look, and right now we're enamored by how Kim's slicked back wet look ties it all up so beautifully. Want to try out this sexy hairstyle? Here's an oh-my-god-that-is-so-simple DIY to show you how.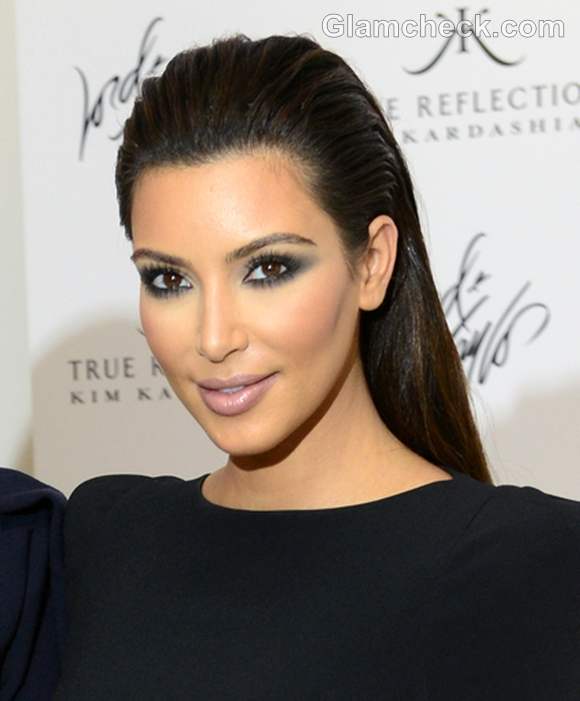 After hair has been washed and conditioned, dry till it is still slightly damp. If you're trying this look after your hair is already dry, then moisten it till it is damp to the touch.
Now take a fine-toothed comb and run it close to the scalp from front to back in smooth motions.
Next, apply a hair gel that imparts wet look to hair, but apply it only on the crown and sides, leaving the hair at the back alone.
Now comb hair again from front to back as before.
If you want to keep this look in place for a long time, apply hairspray.
That's it! Can you believe that it's so easy?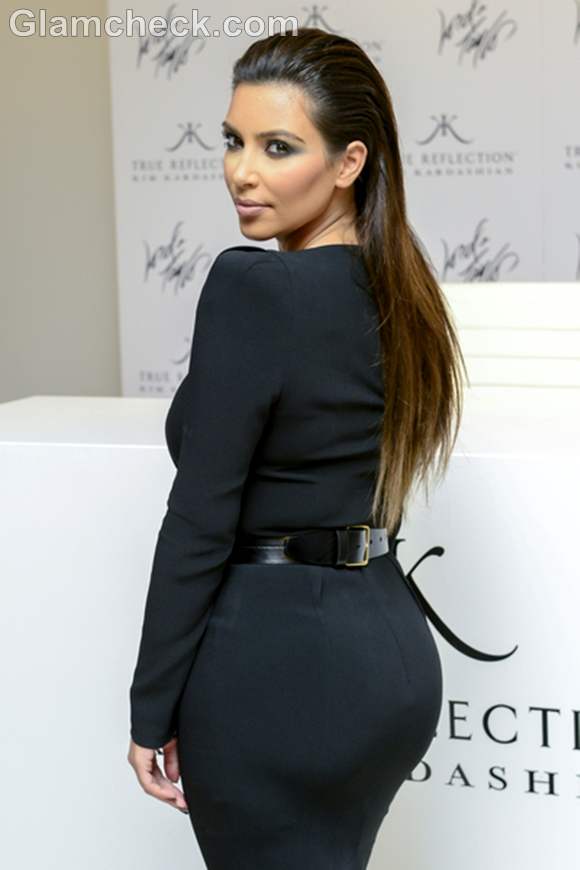 Before you sport this hairdo in public, do an honest evaluation of your looks. You have to have near-perfect facial features to successfully pull off the slicked back wet look or be an expert at makeup so you can first hide your flaws. Also, avoid accessorizing too heavily with this do as the beauty of it lies in its simplicity.
Image: P R Photos