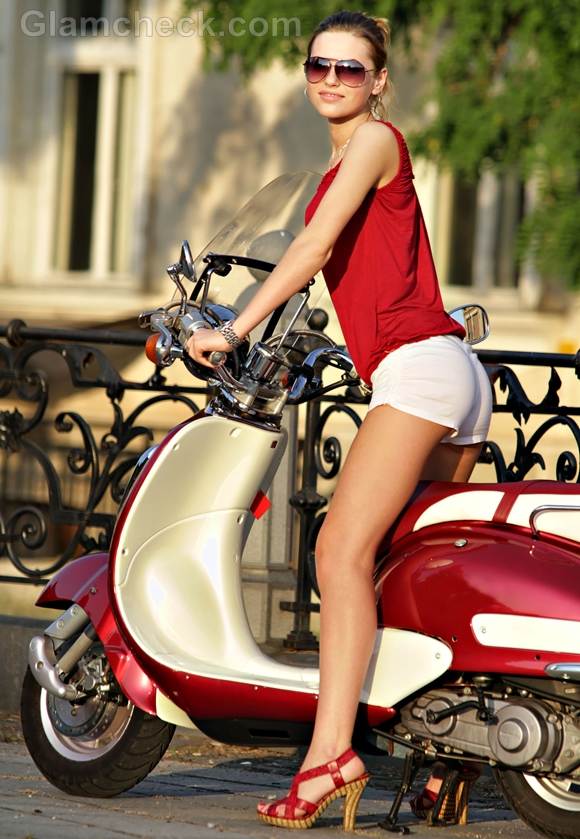 Style Picture : How to Wear Red and White Combination
Clothes:
Red Hot is given a new interpretation in this style picture where the model is wearing a sleeveless red top and white hot pants.
Makeup:
The barely there makeup complements the red and white combo.
Hair:
The hairstyle, too, has been kept simple by being done in a scrunched up pony-bun.
Accessories:
The eye-catching footwear brings more pizzazz to the outfit. The red and white manicure is totally in tandem with the outfit, while the sunglasses add the right sense of mystery.
Sport the Look:
Dazzle your man with this look, so that he doesn't forget to send up a prayer of thanks,  for having someone as red hot as you in his life.
More Pictures: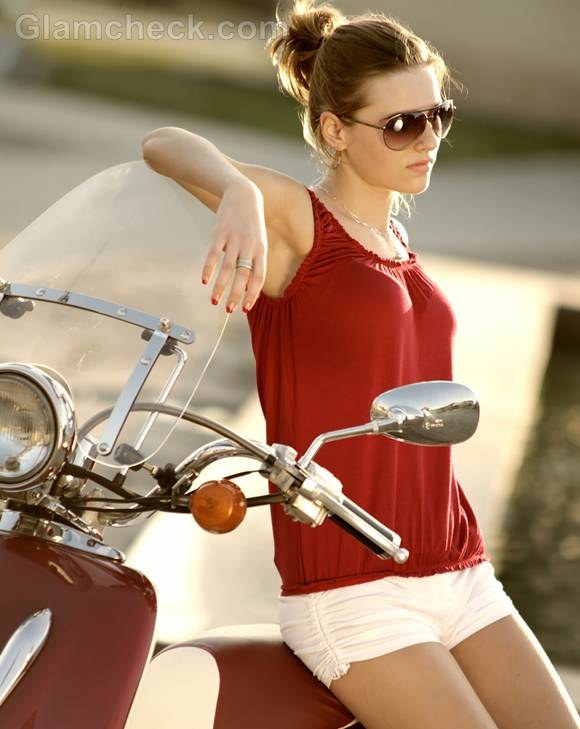 Wearing white shorts with red top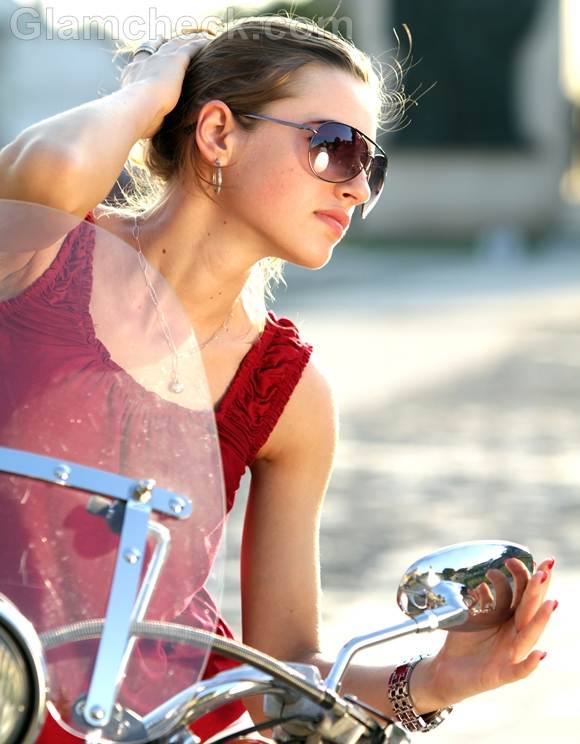 How to wear white shorts with red top 
Image: Shutterstock.com