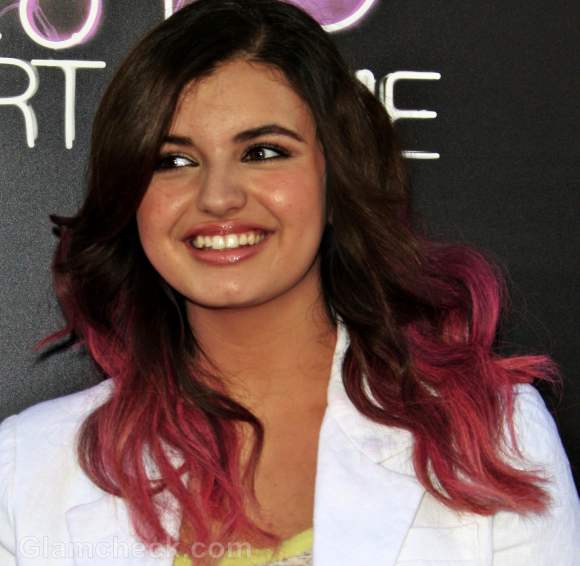 Singer Rebecca Black's two-toned look reveals a fun-loving spirit. The 15-year-old debuted the look at the premiere of "Katy Perry: Part Of Me" at Graumans Chinese Theater in Los Angeles, California on June 26.
Pink dip dye hair color : Rebecca Black
While the hair on the crown was her original brown, the ends of her tresses were dipped into a couple of shades of pink. If you look real close, there are also barely-discernible shades of purple in there – a tribute perhaps to Katy Perry's own purple locks.
Image:Helga Esteb / Shutterstock.com