After the interminable shades of blue and pink that the pop singer wowed us with through all of last year and indeed even most of this one, Katy Perry has decided to go down another road in a shade that is being interpreted as an acknowledgment of her darker side.
Perhaps it is in tribute to spring or it could also be symbolic of her life without ex-husband Russell Brand, but Katy definitely felt the need for a drastic change.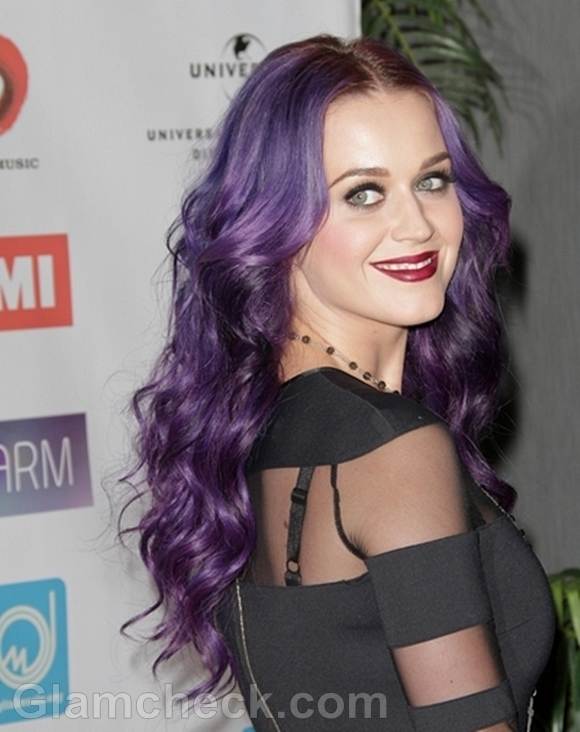 The 27-year-old floored us with her new purple hair color as she arrived at the Hyatt Regency Century Plaza in Century City California on May 10 for the NARM Artist of the Year Awards Music Biz 2012 Awards dinner.
Katy has always had a lot of cutesy hair colors – Barbie pinks, hot pinks, powder blue to darker candy blue. The major element in her previous hair colors was always 'fun'. While this new purple hair color is still fun, you can sense a veering toward a more mature choice which borders on Gothic – it definitely feels more grown up.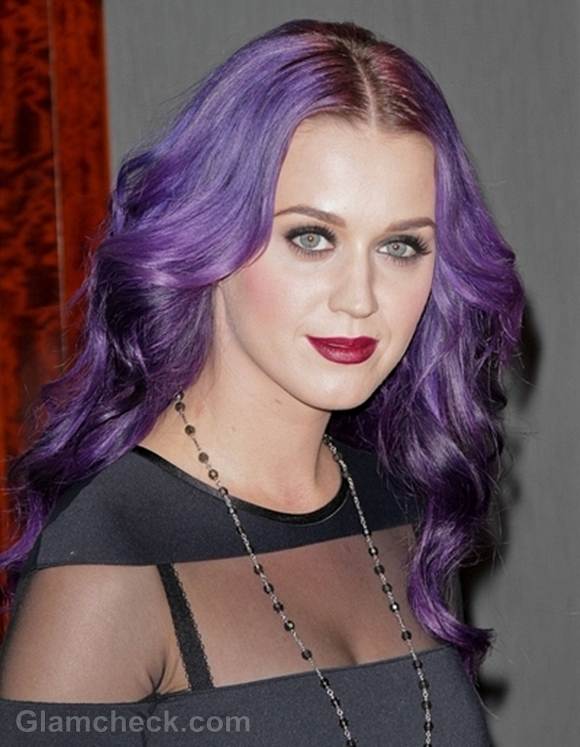 Cascading down her back in curly ripples, the star's purple hair color is simply stunning. It's a head-turning shade that we're hoping she keeps for awhile because it's just so sexy!
Kudos, Katy, for another highly successful transformation. Do we have a hair-Madonna in the making?
Image: P R Photos