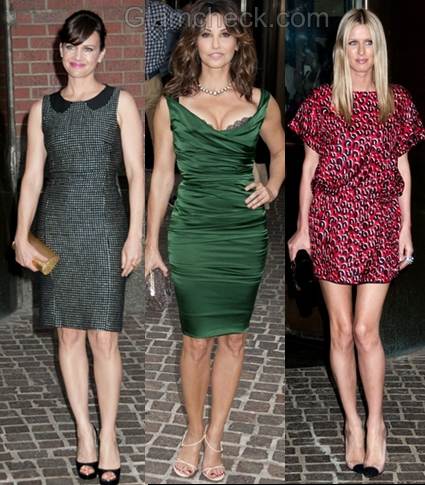 The Cinema Society hosted a screening of "Killer Joe" at the Tribeca Grand Hotel in New York City, New York on July 23. We weren't expecting such a fashionable turnout, which is perhaps why we were so awe-struck by the barrage of classy but steamy looks on the red carpet.
Nicky Hilton was a summery surprise in a short kaftan dress in red and black.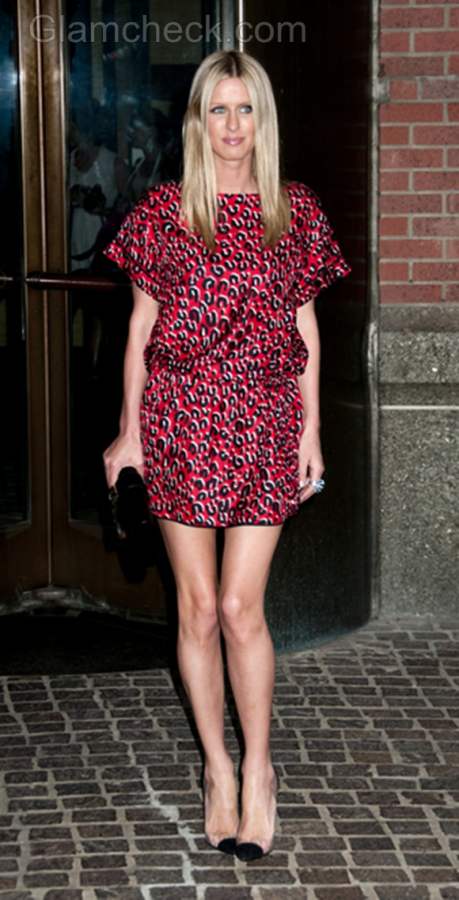 Her black-tipped nude heels are to die for. The heiress looks stylish but comfortable, a rare combination on the red carpet.
Carla Gugino's ensemble had a slightly retro feel to it.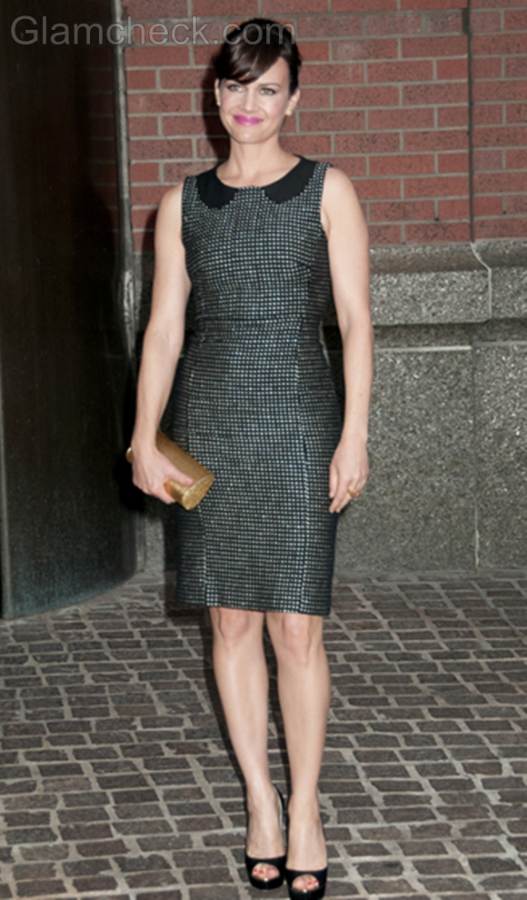 She looked lovely in a sleeveless, knee-length dress with open-toed black heels. There is a warmth to Carla's beauty which makes her desirable and it's quite apparent in her outfit choice for the evening.
We've left the best for last. The ever-gorgeous Gina Gershon looked hot in a green, low-cut, knee-length sheath dress that showed off the edges of her lacy bra in addition to her outstanding figure.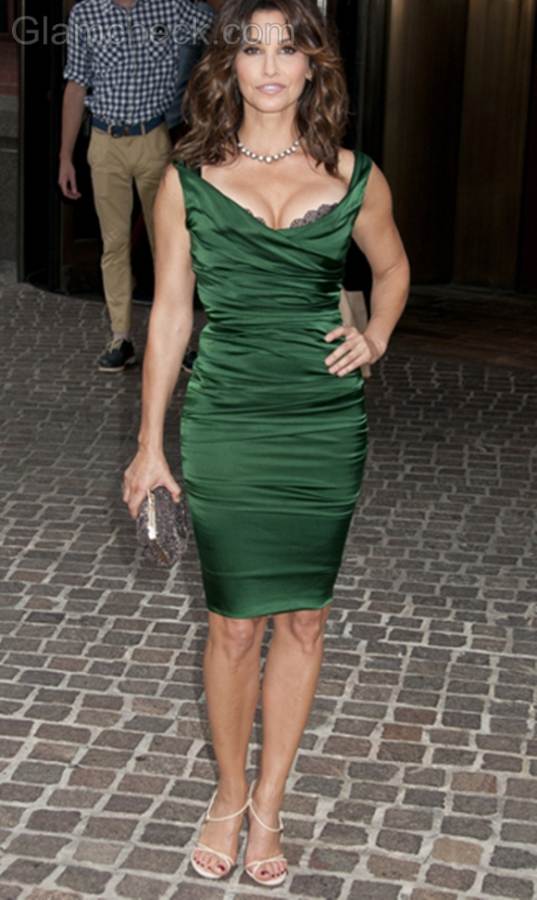 Check out her uber-strappy white heels – very sexy. There's only one word that comes close to describing the 50-year-old's look – jaw-dropping. 
Image: P R Photos