With most of the colleges on the verge of opening for a new session and after a long summer break, it is time to think about how to dress for the campus – free spirited, young and casual. Glamcheck tells you how to rock the look and look uber cool to create first and lasting impression.
Rock the fashion
Nothing looks more rocking than well coordinated separates. The free spirited, young and casual look is great for people with limited budgets such as students, as the separates could be paired differently to create a completely different look every single day of the week.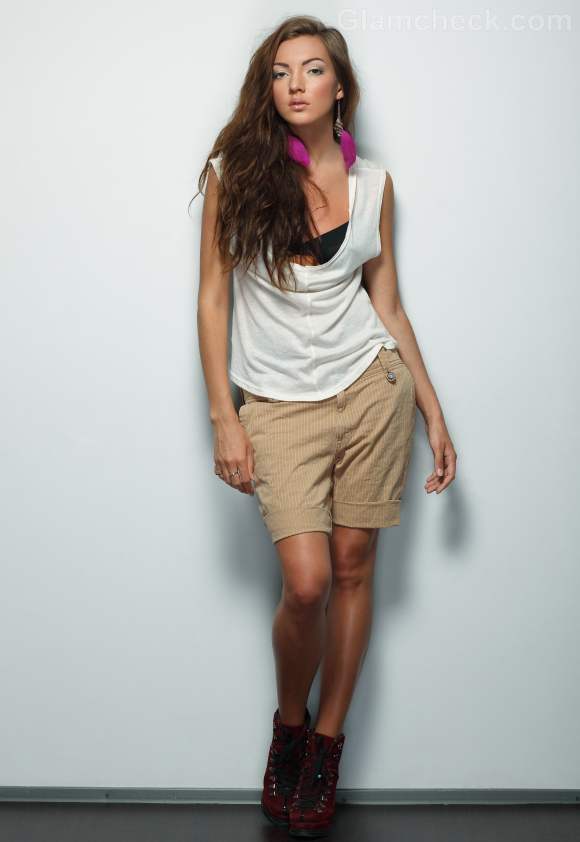 Style and comfort are two important things to keep in mind, while putting together this look. After all, an ill fitted or an uncomfortable ensemble will surely not pass the test of looking free-spirited, casual and young.
Well fitted just above the knee shorts, look great on almost everyone and can instantly put anyone on the fashion map. Opt for cuffed hems or wide tabs to increase the style quotient.
Another variation for comfortable lowers could be capris or loose Pajama trousers.
The loose, sleeveless knit top teamed with the shorts looks great and is a great way to beat the summer heat. You could opt for tee shirts with graffiti or printed woven tops as well. All of them look great when teamed with the shorts or Capri.
Wearing an inner camisole of contrasting colour beneath a light weight knit vest also looks cool.  
In terms of fabric, cotton always works the best – it is comfortable and affordable. Linen and denim come a close second. Cotton rich fabrics are great if you want to opt for fabric with easy maintenance and do not need frequent ironing.
Choosing a neutral colour for your lowers, such as a beige, navy, grey, black ivory or khaki will ensure that you can team them with almost all your tops.
While pastel shades and neutrals are safe bets for tops, you could also opt for colours such as neons/ prints such as floral or geometric / patterns such as stripes, plaids or textures, which are "in" for the season.
Rock the Beauty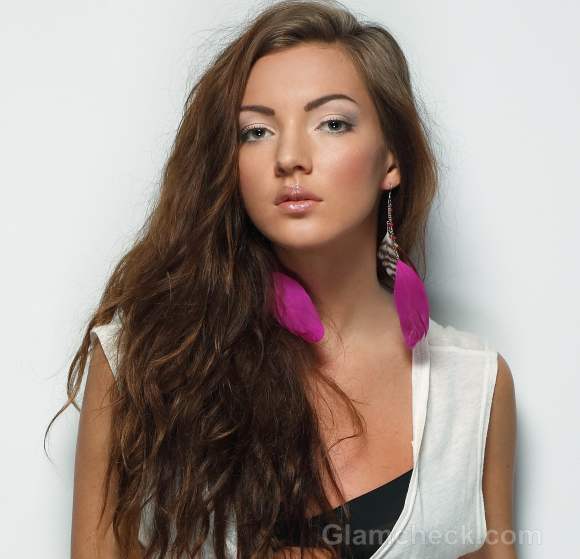 When it comes to beauty, it pays to keep it simple. Overtly made up look is a big no-no as it gives a matured look to the wearer. Nude look with some waterproof mascara, an eyeliner and a neutral gloss looks great for a day at the college.
Ensure that your brows are well made up at all times. Waxed arms and legs are an unsaid rule in every girl's beauty book and follow this rule to the T.
You could experiment with your hair style though – keeping it open, wearing it in a high pony, making it into a fish plait, tying it into a bun – all look classy and complement the casual and young look.
Rock the style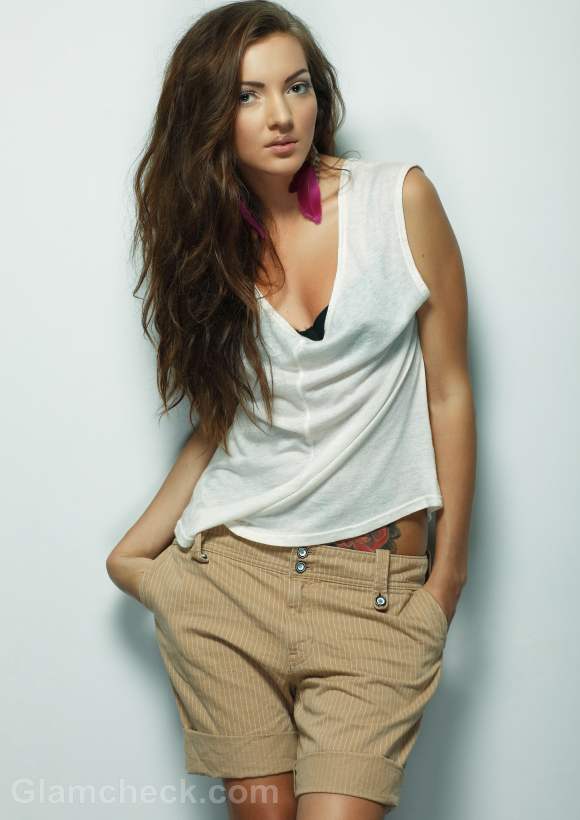 For the stylish diva in you, you could have a colour blocked accessory such as bright hued feather earrings – very stylish and free spirited and definitely "in" this season.
Donning a tattoo (it could even be a temporary or a sticker one) adds to your young and free spirited look.
Glamcheck's rocking tip
Interesting footwear can do wonders to your look and teaming your casual college attire with a pair of tie up boots in an auburn shade can look great.
Flats, flip flops and sandals look great too with this look. Avoid anything with pointed heels and pay attention to comfort first.
Interesting accessories such as amulets, a trendy watch, cute hair clips, and a signature knapsack all can add oodles to your casual, chic look.
Last but not the least, having a good attitude tops the list in order to carry off this free spirited, casual and young style.
Image: Shutterstock.com