Ah ! The fine line between being perfect and too dressed up for a Lunch date.  Getting dressed for a date is too much work for many already and when it is not a regular dinner and drinks affair, the rules change and confusion soars. The do's and don'ts become increasingly blurry, but there is a way out for Glamcheck readers.
Rock the Fashion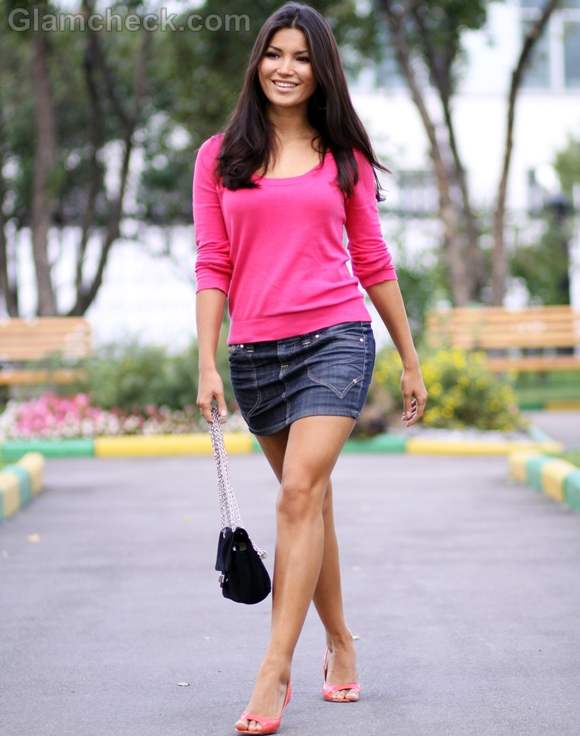 Understand first, that due to the time of the day your usual LBD or sexy siren dress ceases to work. Opt for a more casual but dressy approach.
Start the look with a basic knitted pullover in bubblegum pink. It is essential for it to fit well, too tight or too baggy and you loose the charm. Define your curves right. And we advice pink , since it is the color of romance and wearing feminine hues to a date makes all the sense in the world – It's a date after all ! That is reason pinks, peaches and tangerines, though different in mood, find a lot of favor from women and girls alike. Also remember here to skip any necklines that highlight cleavage. It remains, arguably, more apt towards evenings.
Pair this up with a short denim mini that fits at your hip well and defines a feminine figure. This will add the necessary oomph factor subtly to your look.
Rock the Beauty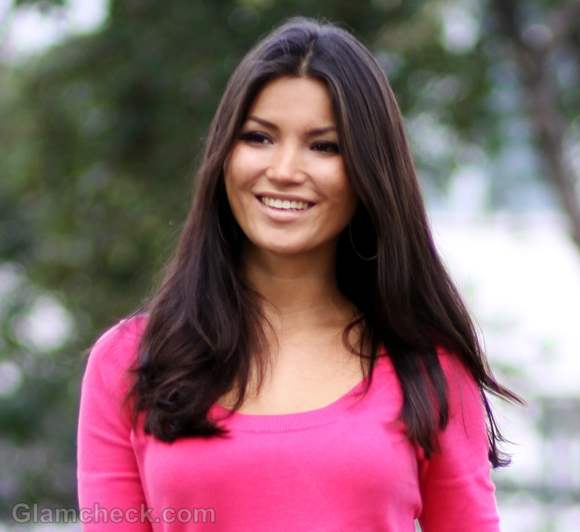 For a lunch date, if your clothes are inspired by casual chic – make up for it in your hairstyle. Opt for a polished one, to make sure your partner knows you did put in effort. Straightened hair with ends rolled in, look fantastic. If you have naturally straight hair, leave them open naturally with a centre part to flaunt your gift.
Apply a base of foundation and use sparingly a blush-on for your cheekbones. It should look natural. Pluck your eyebrows right and define eyes with kohl and eye liner to behold your partner's attention. The lips need to be well moisturized and apply a natural lip color and a balm / gloss on top with a delicious fragrance.
Finish off by spraying your favorite day perfume on the wrists, behind your ears and your cleavage. Remember no wooing is complete without engaging all the senses! 
Rock the Style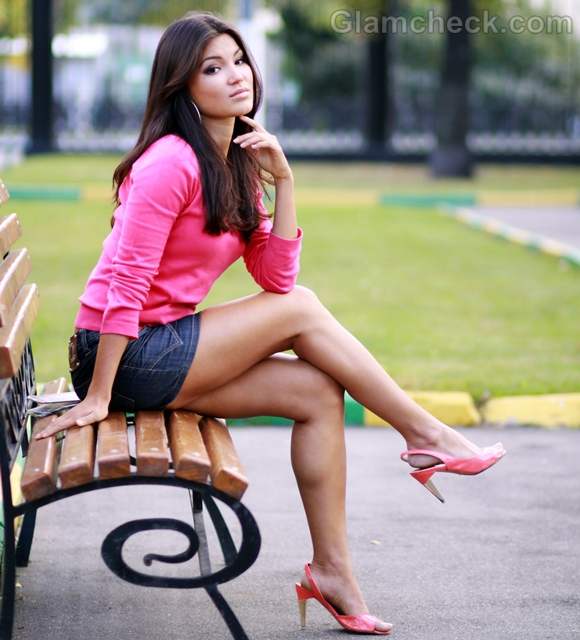 Keep your accessories to the minimum during the day. Carry your essentials in a day satchel. We recommend a chic black with silver accessories. Chain straps in bags are doing quite well lately and add a style quotient to even the most regular bags.
Give your comfortable ballerinas a miss and take out your pair of pumps or sling backs. Wearing heels to a date is worth the effort since it improves confidence and posture in most women. So opt for matching pink ones to bring harmony to the look. If they are not in your wardrobe, black and beige should also work greatly with this outfit.
For the ears, classic round hoops in white or black will complement this look.
Glamcheck's Rocking Tip
On a date, French manicured nails look neat and classy.
Wash your hair on the same morning, and condition them well for a fresh and fragrant mane.
Smile a lot and with confidence.
Image: Shutterstock.com