Sporting glasses occasionally can be a fashion statement, but what about those for whom glasses are an absolute necessity? Well, if you are a daily user of glasses, there are ways to turn it into your best fashion ally. Glasses don't always have to mean mundane or boring – especially for college goers who want to look trendy and fashionable.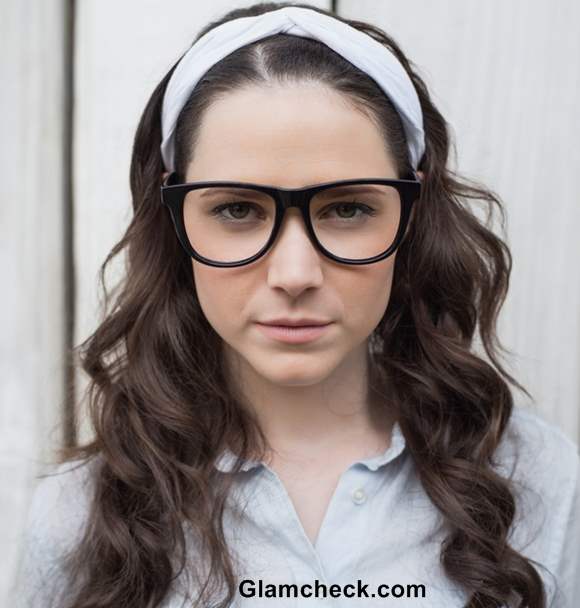 Everyday College Look – Working It with Hair Band and Glasses
The shape of your eyewear frame can make a lot of difference in the way you look. Therefore, choose a frame that complements your face. The current hot selling wayfarer frame is a shape that suits a lot of face cuts, it also looks very smart. So, get one of these for yourself in a color that you like most. We like the black rimmed glasses – because there is something quite timeless and chic about it.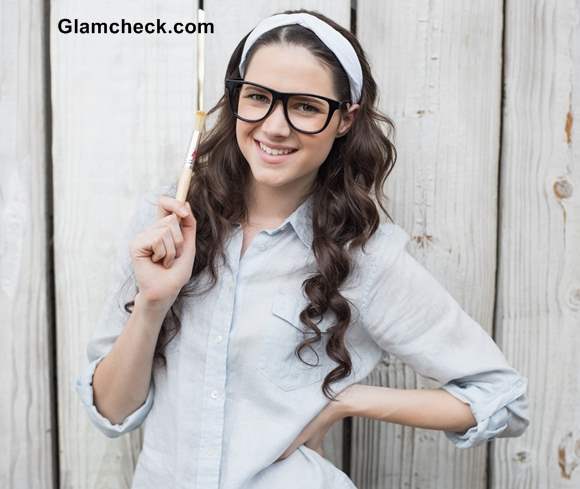 Everyday College Hairstyle
Everyday college hairdo should be something that takes only a few moments to style and wear. Open hair held in place with a smart hair band is a good option. Not only does it look good but also keeps hair off the face. You can choose a cloth hair band and tie it around your head, as seen on the model here. If you can't get your hands on a good cloth hair band then you can always make one of your own by using a long handkerchief which has been folded and refolded diagonally until it looks like a band.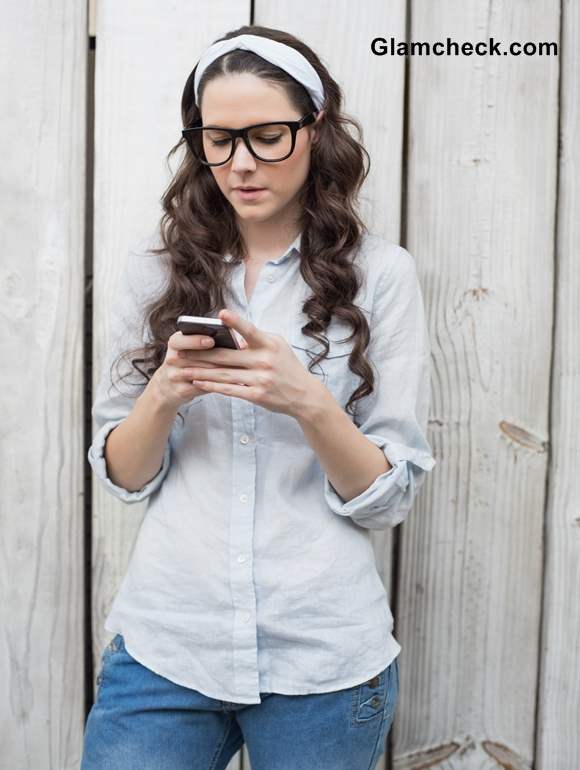 Everyday College Look- Curly Hair with hairband
The combination of pulling back your hair stylishly with a hair band and sporting a pair of trendy black wayfarer is perfect to give you a stylish edge during campus hours. In fact, even those chicas who do not wear glasses can look smart in this combo by wearing a pair of powerless glasses.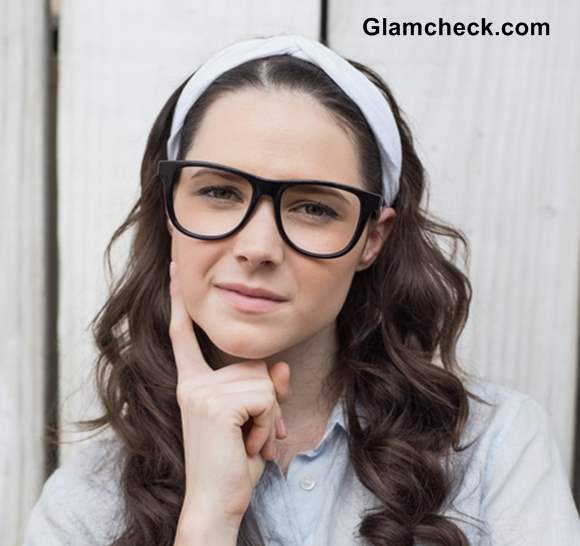 Everyday College Look for Girls -Working It with Hair Band and Glasses
Image: Shutterstock